Although Agava is located in one of the busiest and liveliest streets in Zagreb, in Tkalčićeva 39, its unusual position on the slope of Gradec hill makes it somewhat unnoticeable, so you might just miss it if you don't keep your eyes peeled. So keep your eyes peeled!
The eateries in Tkalčićeva Street have in the past couple of years become a symbol of the flourishing Zagreb street food scene. Zagreb has been filling up with more and more establishments where you can get some pretty decent meals at great prices, but Agava definitely stands out, both by the price and the exquisiteness of food. The food is modern, attractive, full-flavoured, well-balanced and served in an elegant, yet surprisingly welcoming and intimate atmosphere.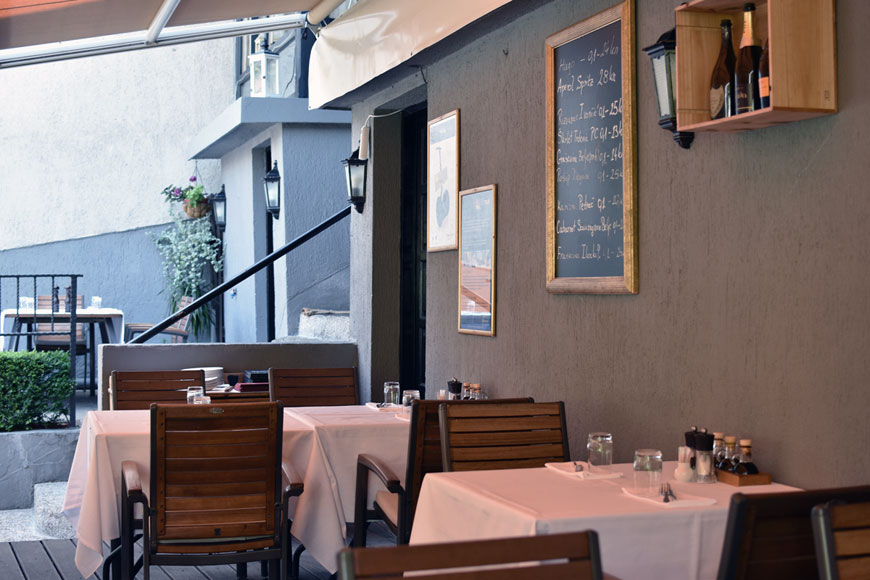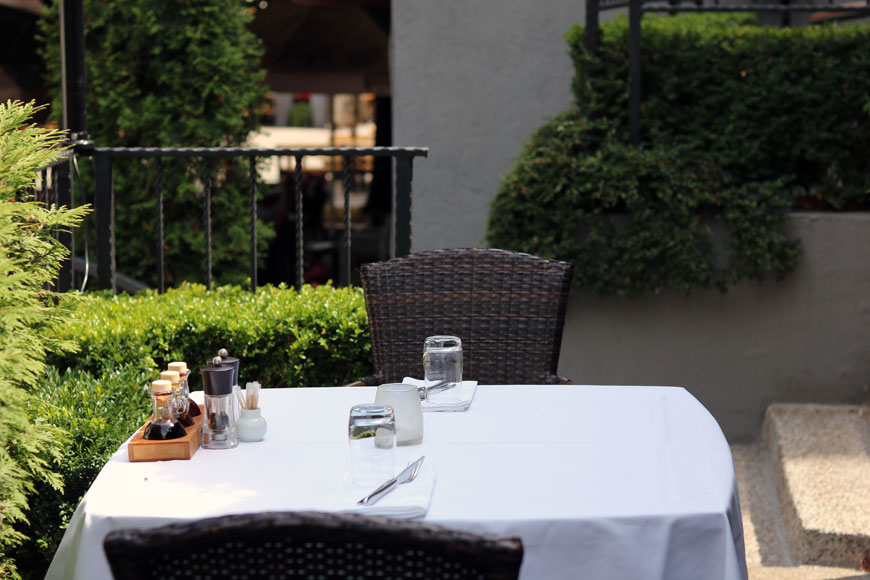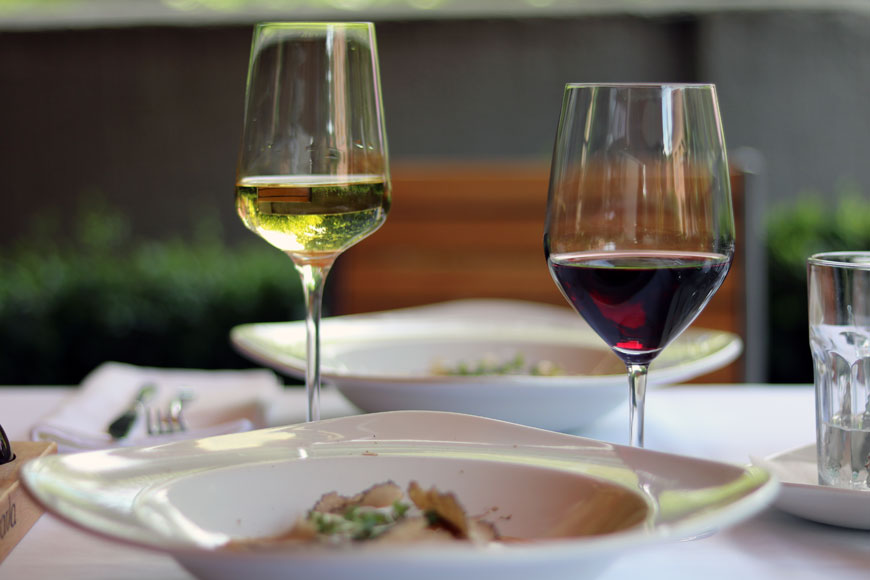 The chef, who, by the way, used to work in the Esplanade Zagreb Hotel and now both runs Agava and cooks for its customers, pays a lot of attention to every little component and detail and packs plenty of flavour into a small, beautifully executed package. Let's just mention that our "packages" were filled with rich Mediterranean aromas perfectly paired with some of the finest Croatian wines. When you fine dine, you dine with style!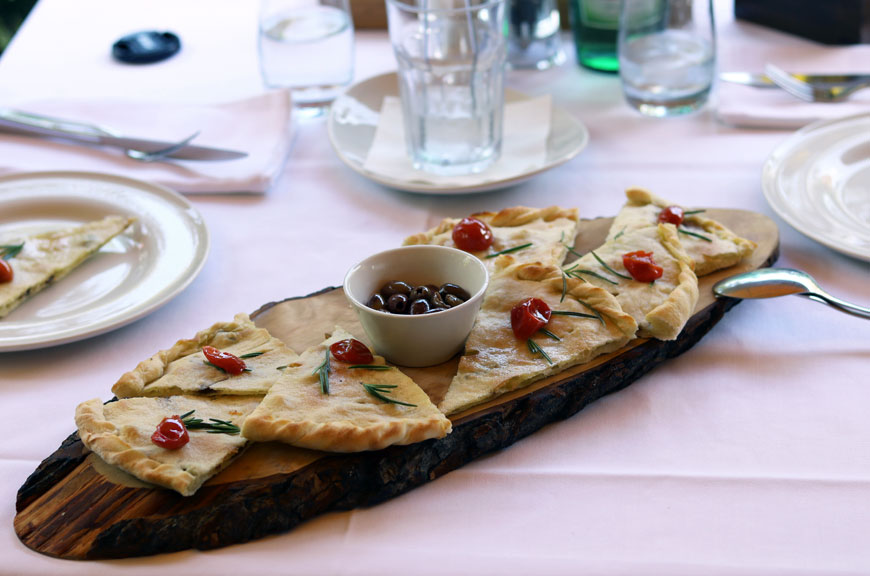 We started with Hvarska pogača (a type of flat unleavened bread, similar to focaccia, filled with salted anchovies, caramelized onions, goat cheese, capers, seasoned with rosemary and balanced with roasted cherry tomatoes) served with small Italian black olives (we forgot where exactly from, hello Alzheimer's). The kind waiter brought us four different herb-infused olive oils (rosemary, basil, sage and pepperoncini) to complement the delicious and crunchy slices of Hvarska pogača. In short, it was as if the whole Mediterranean region danced on the wooden platter.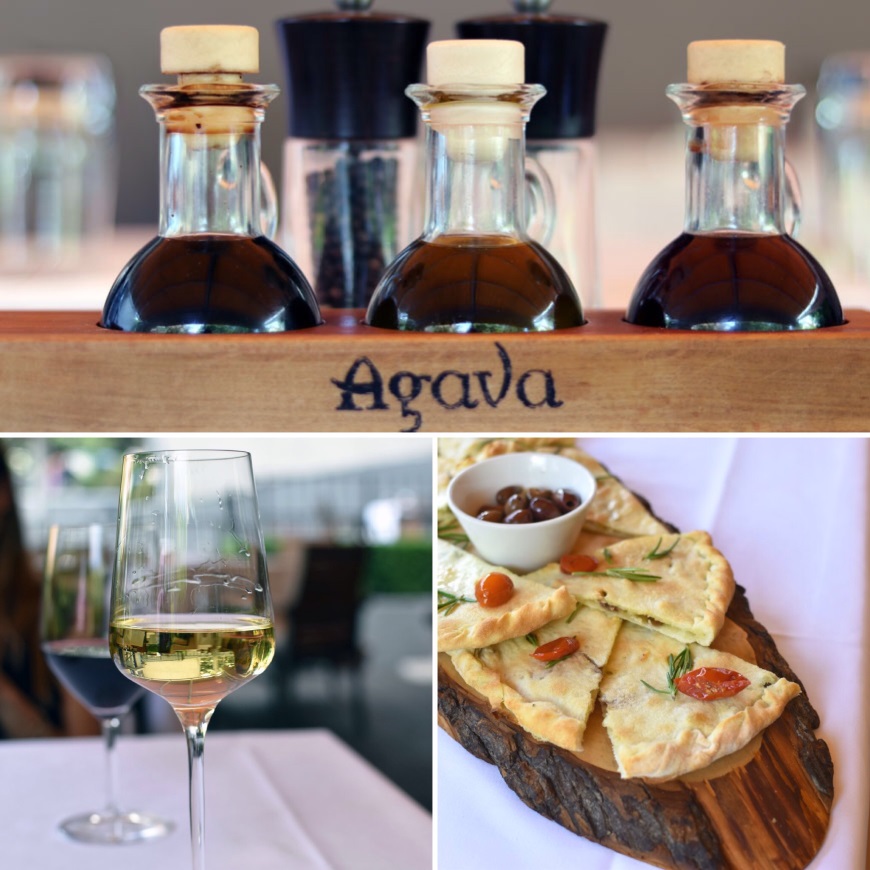 The story followed in the shape of a creamy and textural risotto with Pag Island cheese and finely chopped pears. An absolutely amazing combination! The rice was perfectly cooked; the cheese was rich in flavour and the sweetness of pears balanced everything to the right measure. (High five to Katarina for deciding on the risotto!) Barbara had some trouble with deciding on the dish but the waiter came to the rescue and suggested ravioli filled with scallops and prawns, bathed in crab bisque and garnished with thinly sliced black truffles. Need we say more? (Katarina, you idiot!) Ok, yeah, let's not forget the fact that the food is very Instagrammable (as if that matters) :D. All in all, it was a truly fine fine dining experience.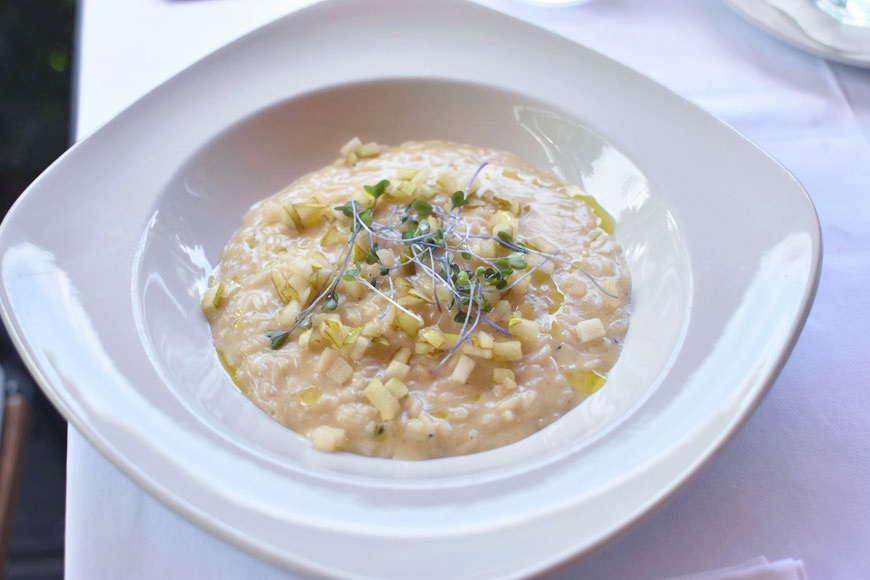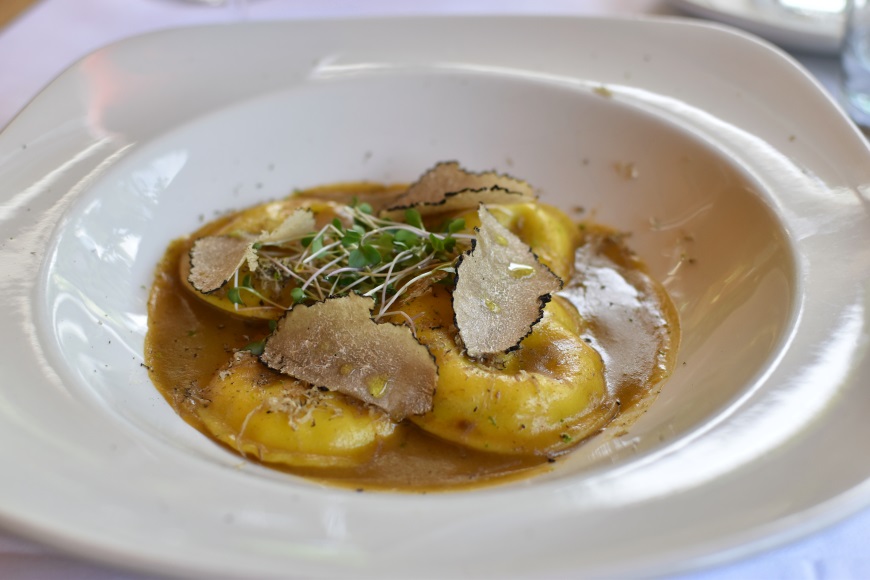 The rest of the menu goes something like this: chicken liver and porcini pate, Grana Padano and white truffle custard, foie gras with pear cream and almond crocant for starter. Mains are organized in two categories – "from the land" and "from the sea". Dishes "from the land" include black Slavonian pig rack, pear and ginger chutney with black beluga lentil, baby beef strip loin served with green beans, Pecorino cheese and balsamic caviar and more, while dishes "from the sea" include wild salmon fillet with pistachio, beetroot custard with spinach and topped with garlic chips, gilt fillet with chive emulsion and roasted Sicilian potatoes, tuna steak and some more complex dishes and side dishes. And there are pasta dishes, risottos and of course desserts, semifreddo with coconut and Mojito custard, plums or figs in Plavac Mali served with ice cream, and much more. We can't reveal everything!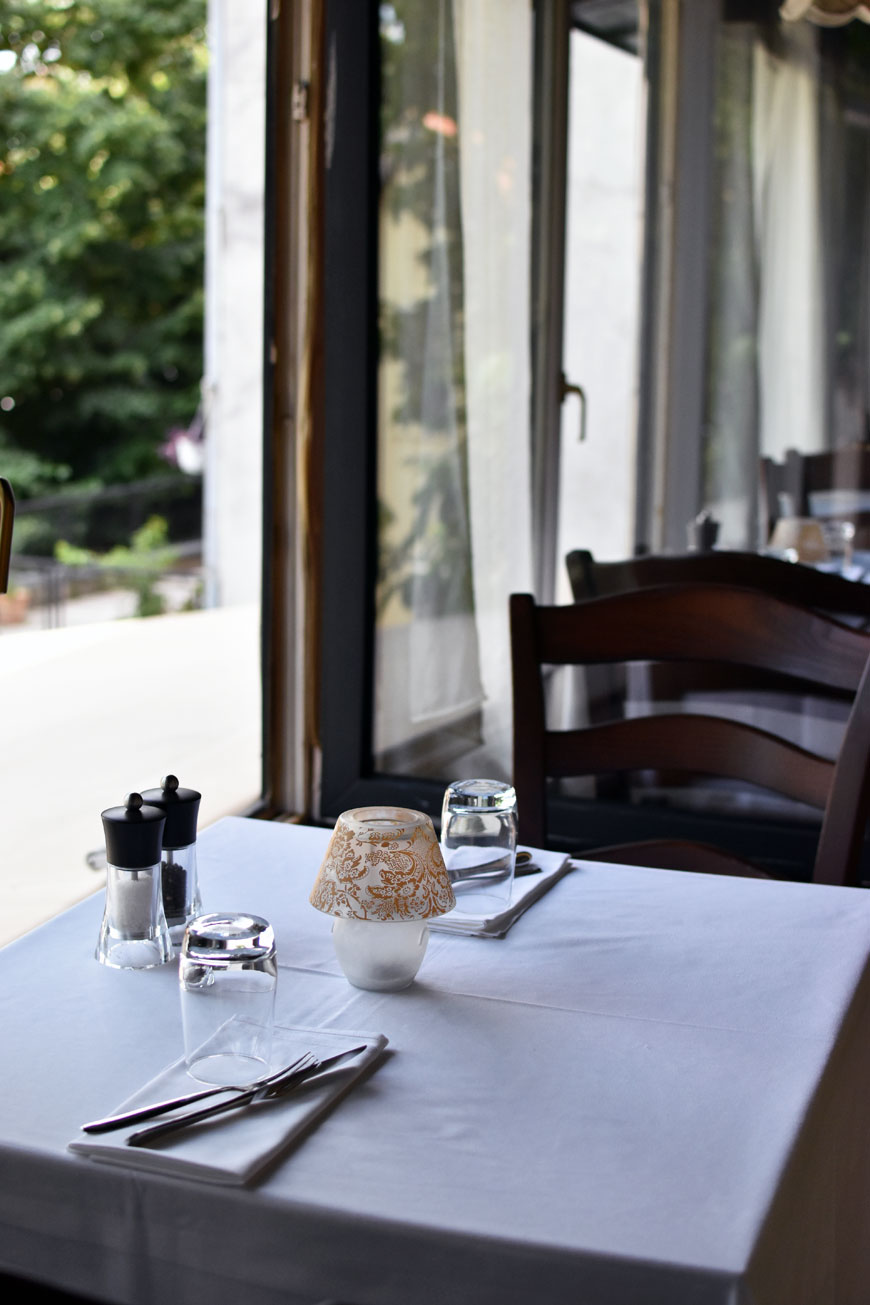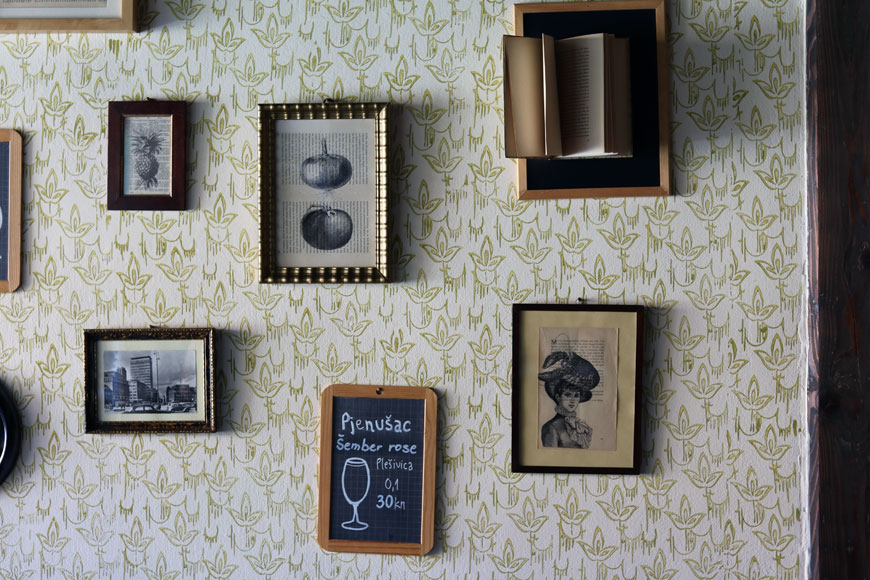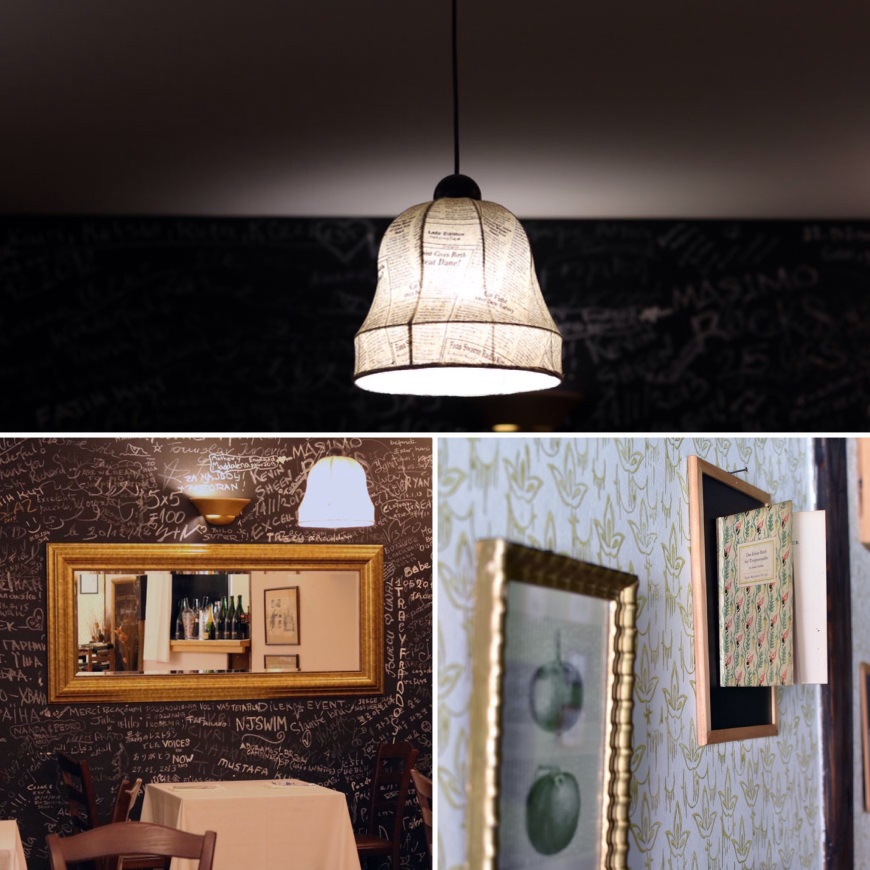 To conclude, we liked how casual yet elegant it felt. It's the kind of place that's perfect for a nice dinner date or when you want to make an impression. It certainly made quite an impression on us!