"Quand il me prend dans ses bras / Il me parle tout bas / Je vois la vie en rose..." Unfortunately we don't speak French apart from the occasional Voulez-vous coucher avec moi ce soir or ménage à trois (just kidding!) but we get by with some French words and phrases that have inconspicuously entered so many languages ‒ such as croissant, brioche, Champagne, omellette du frommage, ganache, crêpe, quiche, foie gras, mousse, parfait... OK, let's stop here because we're getting hungrier by the word. The point behind all this babble is that we do speak the language of yummy French desserts and if you do too, Amélie cake shop in Zagreb should definitely be on your radar.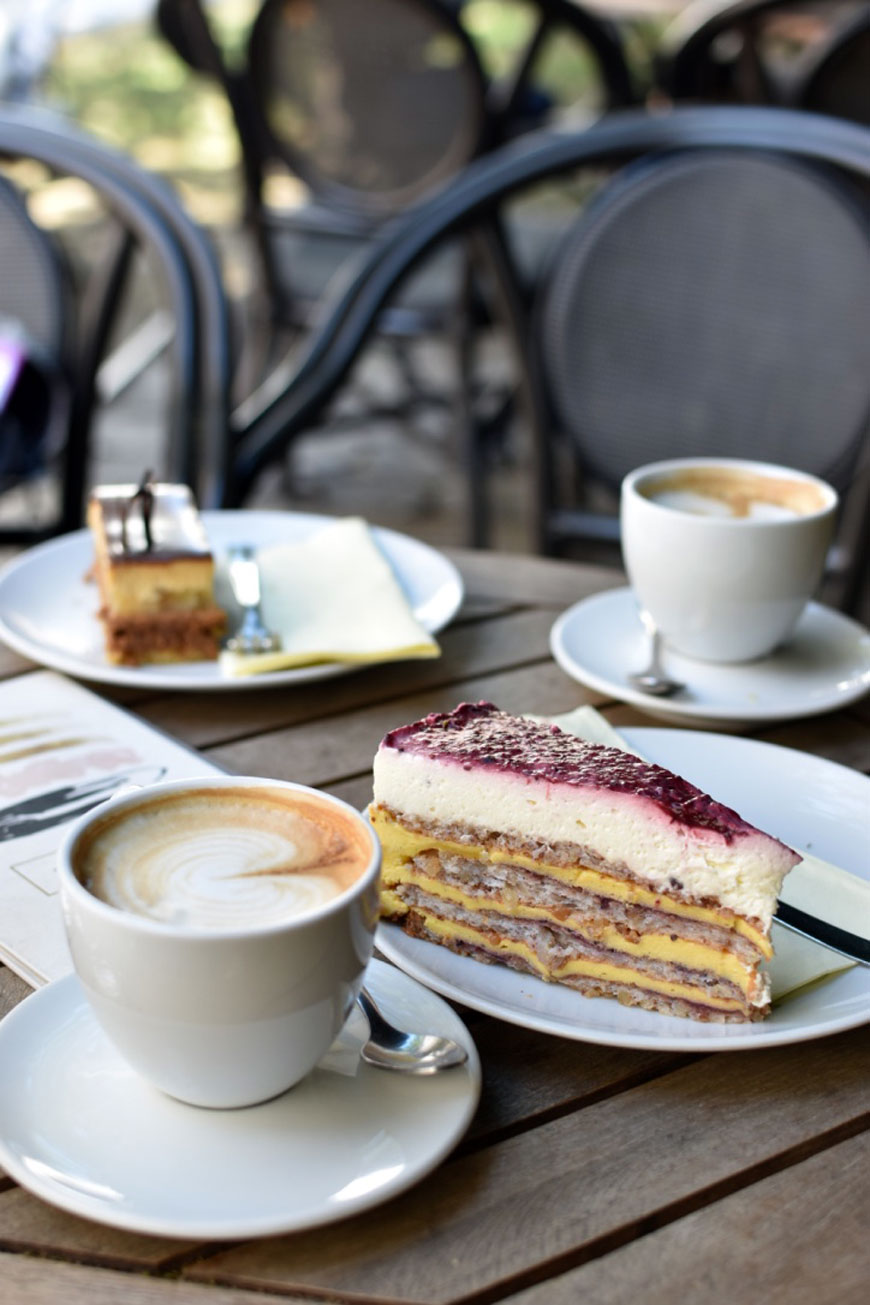 With three locations in Zagreb (Vlaška 6, Duknovićeva 4, Dobri dol 49), this French-inspired cake shop offers delightfully executed classic French desserts alongside some non-French but appetizing interpretations of iconic American sweets. And there's ice cream as well! Their ice cream is homemade with no additives, artificial flavours (the horror!), vegetable based whipped cream and all those big no-nos that make the ice cream average, boring and watery. Among some 8 or 9 flavours, you'll find some pretty unusual flavour combinations. Does strawberry with aceto balsamico sound too unconventional? Nah, it's simply delicious! Just like blueberry and ginger, pistachio and Katarina's personal favourite ‒ dark chocolate.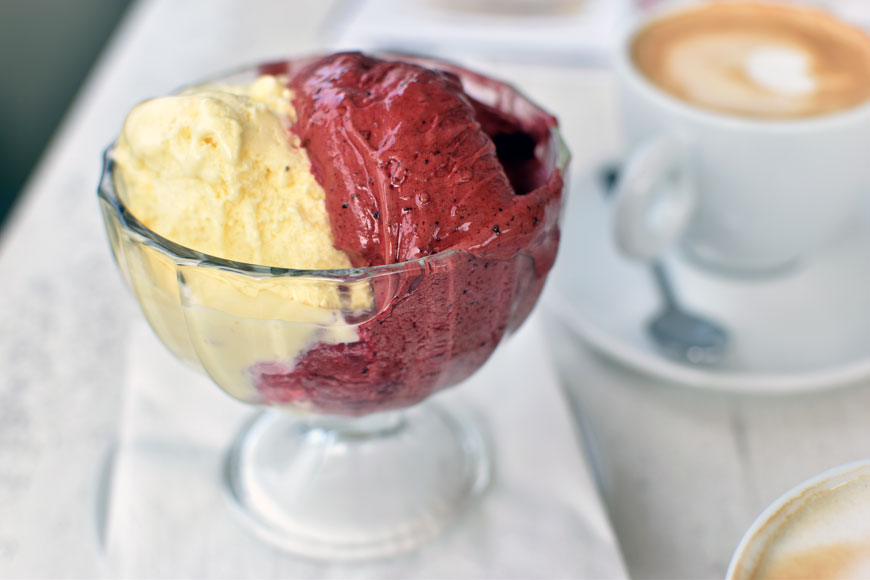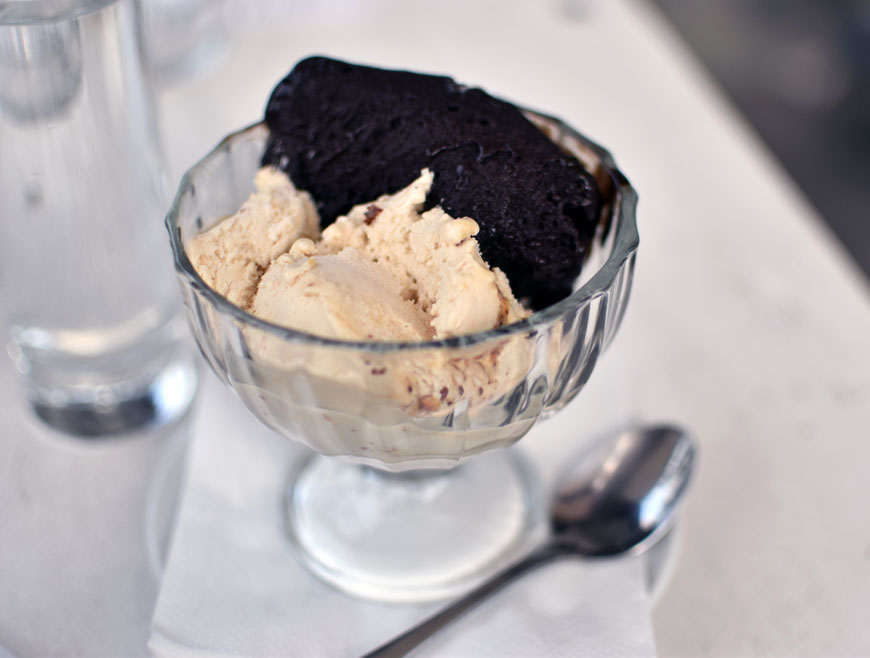 If you fancy something a bit on the creamier and more filling side (because you've done your gym time and couldn't care less about the calories) there are around 20 desserts nicely displayed in the window waiting for you. Tarts, macaroons, éclairs, mousses to name a few. Their all-time favourite is called the Amélie cake and you'll recognize it by the tantalizing, sweet and creamy mixture of crunchy almonds, vanilla filling and forest fruit topping. If you're a chocolate lover, you should try the scrumptious chocolate mousse cake ‒ rich, but so immensely satisfying that you're not going to want to share it with anyone.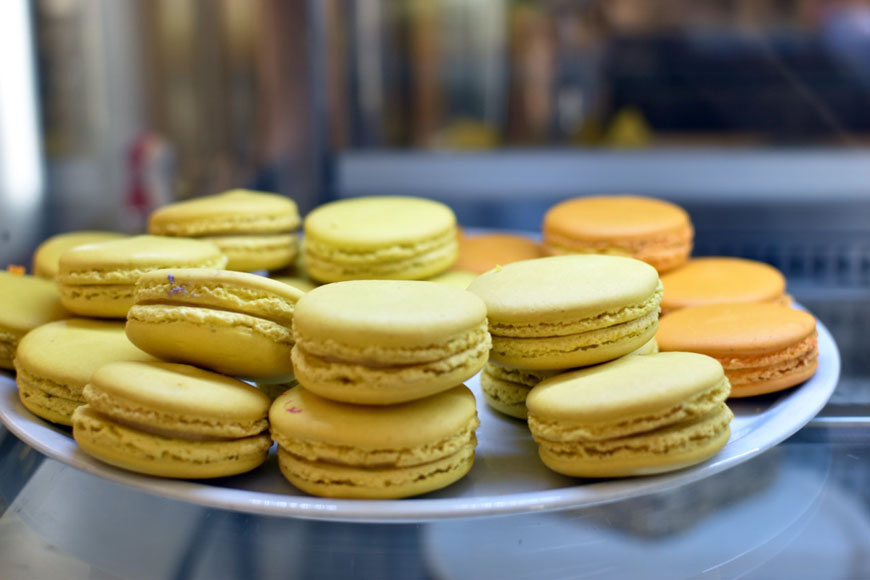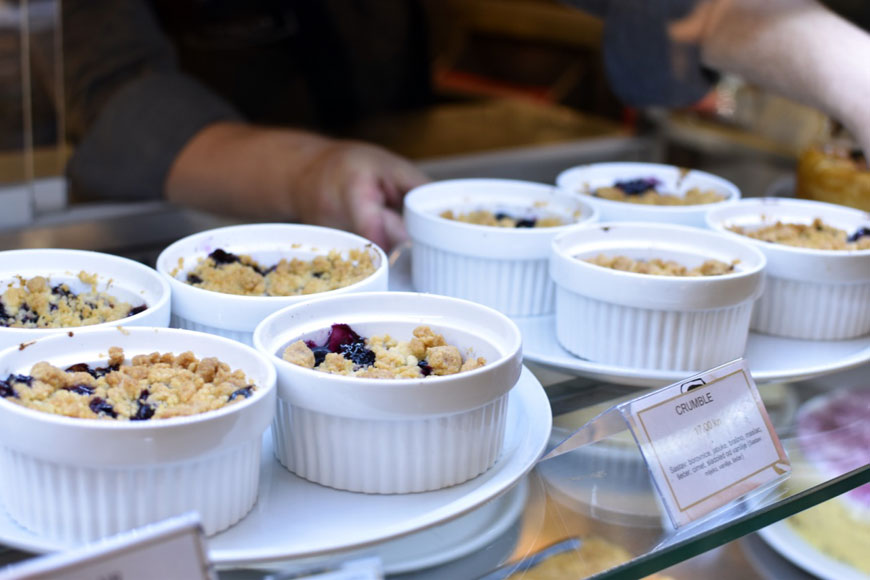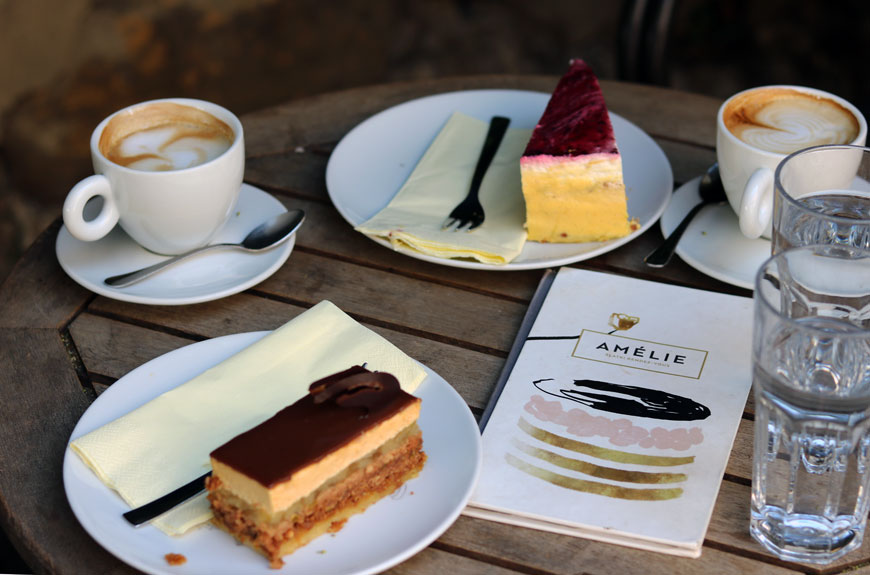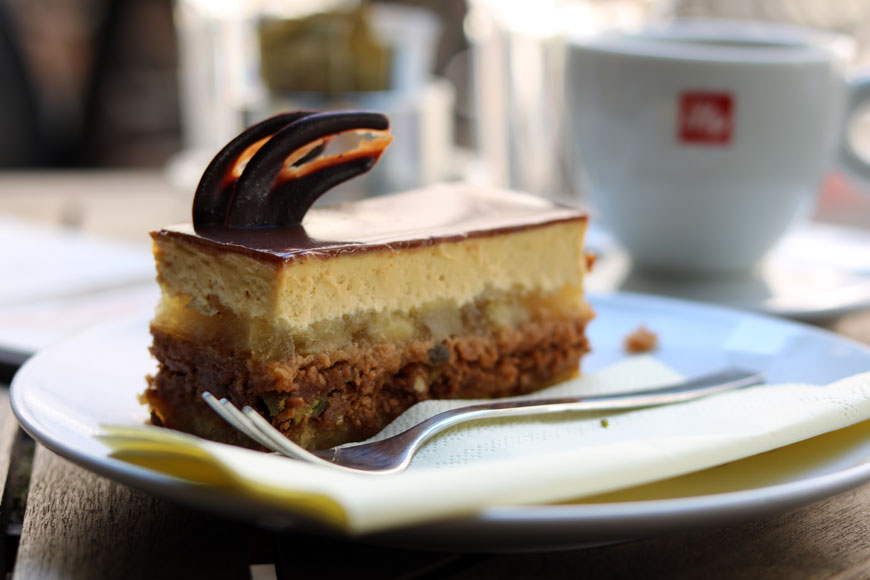 The newest member on the display shelf is the Vranyczany cake. It's the result of a collaboration with the Museum of Arts and Crafts and it was made in honour of the Magnificent Vranyczany exhibition. FYI, The Vranyczanys were a well-known noble family of great philanthropists, patrons and donors, collectors and builders of many representative structures, successful and progressive businessmen and drivers of social life. We might freely call them the Croatian Rockefellers... Anyway, back to the cake. It is the lighter but nonetheless complex version of the typical Austro-Hungarian dessert dating back to the second half of the 19th century. The flavours include pears, caramel mousse, a crunchy layer featuring almonds, hazelnuts, pistachio and cookies, a spicy crust and a satiny chocolate glaze. Enough said.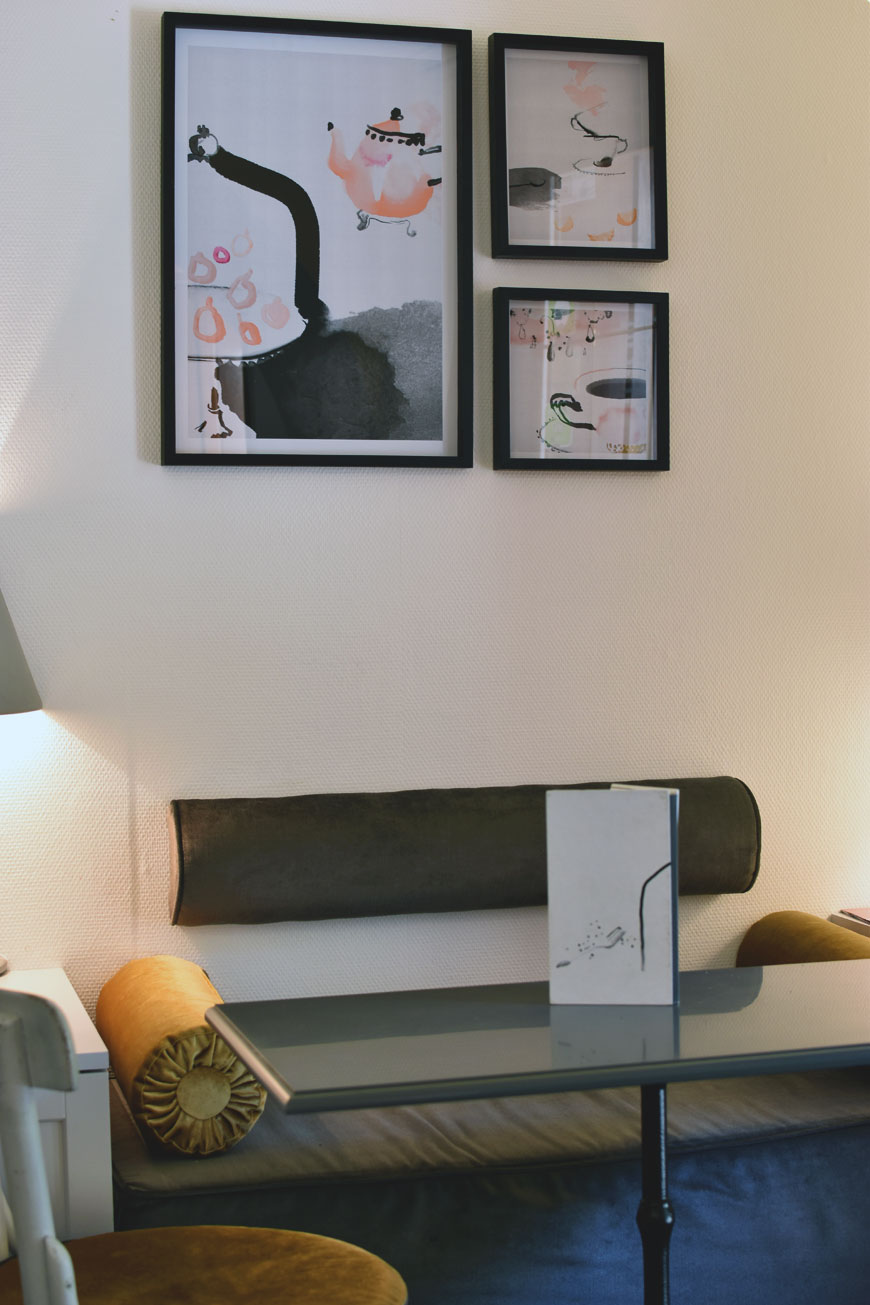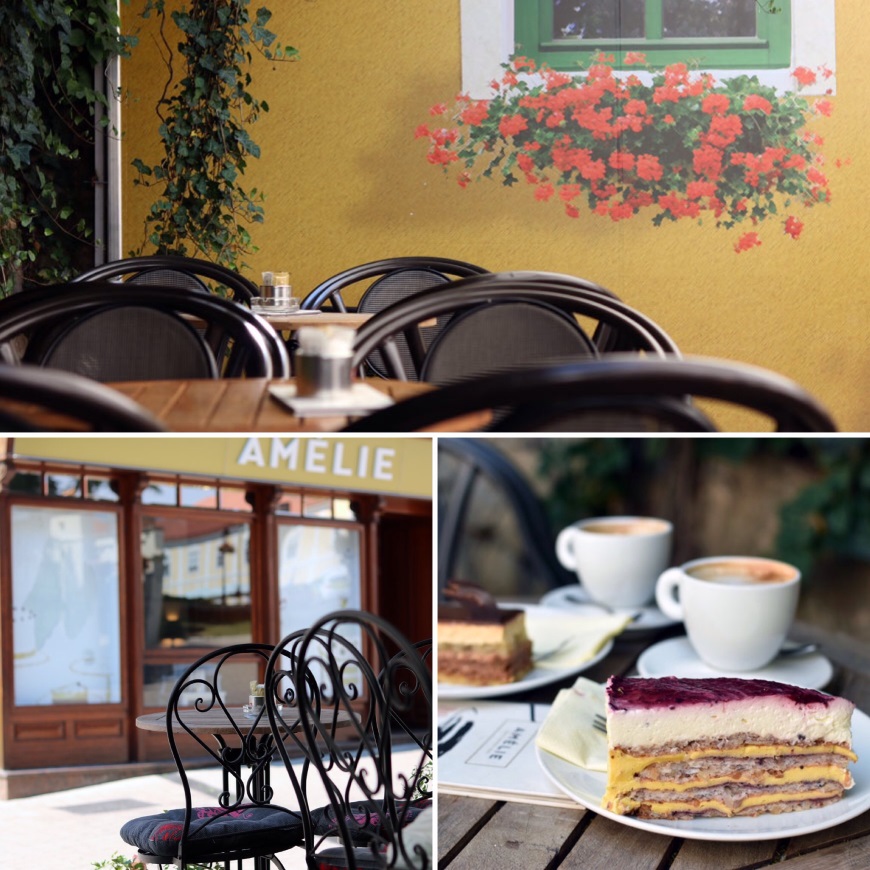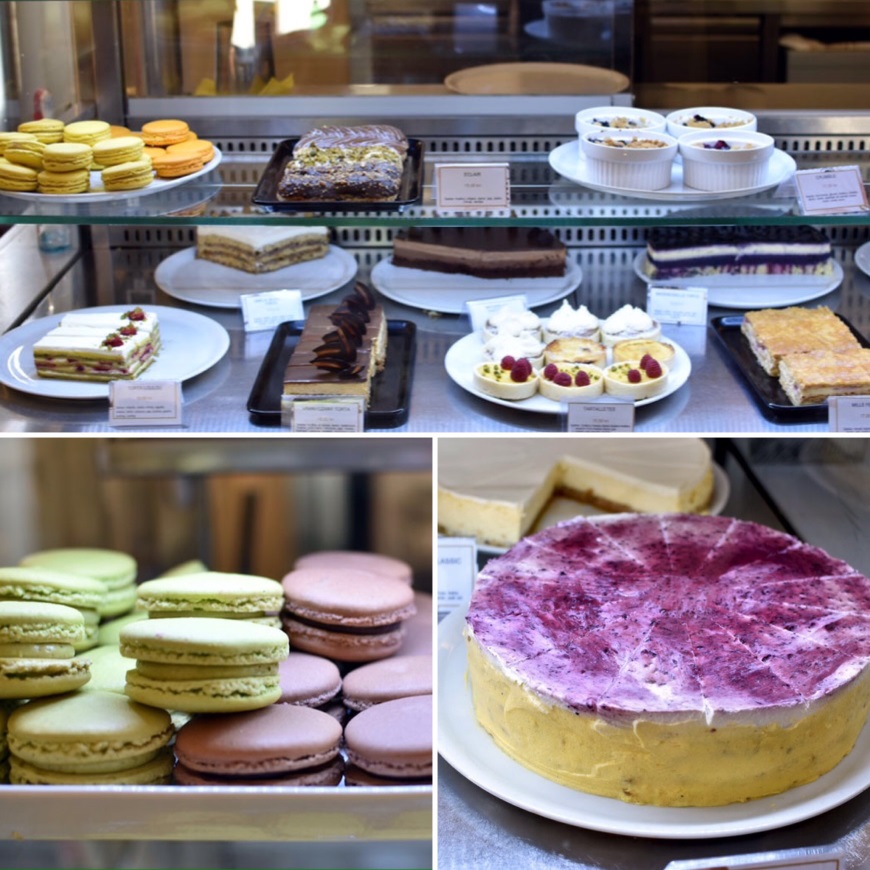 Amélie cake shop has been around for five years and as we already mentioned, it has three locations. You will probably be most interested in the one just below the Zagreb Cathedral (Vlaška 6) where you'll stumble upon a cute little terrace leaning against the Kaptol fortification wall (here we go again with the wall). It's usually packed with locals and tourists alike, so avoid mornings and evenings. Or you might want to visit the venue located in the vicinity of the Dinamo football stadium in the Maksimir neighbourhood. The address is Duknovićeva 4 and they also have a charming and peaceful terrace in the backyard where you can relax for a moment before plunging into the Maksimir Park.
If you don't believe a word we've written about the tasteful Amélie desserts, take it from the New York Times and their recommendation. But please, croyez-nous, as the French would say! :)