The concept of chefs swapping restaurants or working together in the same kitchen doing "guest chef nights", designing special menus and signature dishes for a restaurant, have recently become very trendy in the kitchens of the world. The trend has caught on in Croatia as well, believe it or not! Why is this so great? Well, we see it as an amazing opportunity going three ways (and our way is the one that is most important for both of us, dear reader!). Firstly, the chefs get a chance to exchange ideas, recipes, and techniques, plus they get to know the local clientele, which should hopefully result in more exciting cooking. The restaurants get extra publicity and attract a wider audience, which is usually reflected in their cash flow, so yay for them! Finally and most importantly, we the customers get to experience and taste a somewhat different cooking style and culinary philosophy we otherwise wouldn't have since the chef's original restaurant is located elsewhere. It's a win-win arrangement for everybody!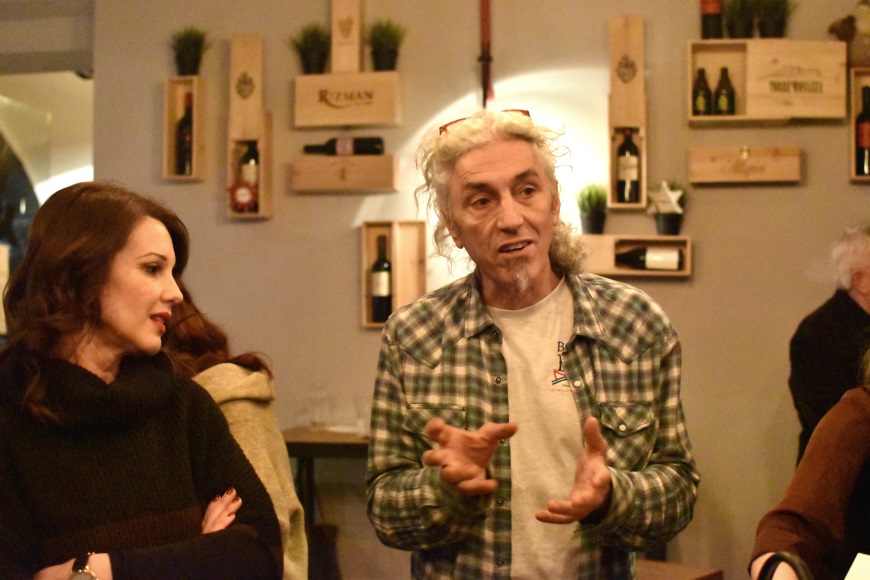 A short while ago we got invited by Otto & Frank to an evening of their exciting new dining concept entitled "Guest Chef at Otto & Frank", with chef Marco Sasso being the first to participate in the series. Marco Sasso, or the "truffle freak", as he was nicknamed thanks to his passion for truffles and the fact that he used to run La Tartuferia in New Jersey, is an Italian chef from Pisa living in Croatia for the past 11 years on the island of Veli Lošinj where he runs the restaurant Bora Bar Trattoria/Tartuferia.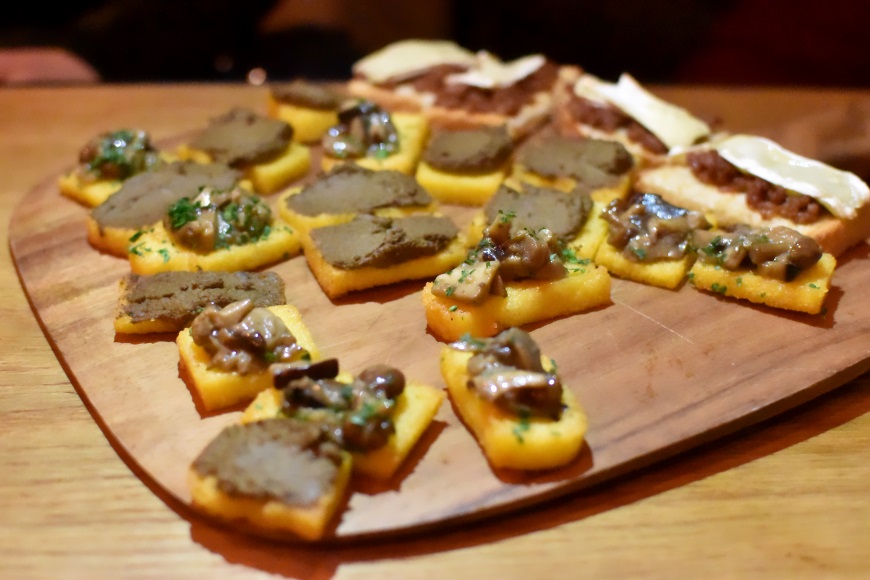 Since the kind people from Otto & Frank invited us, and we didn't want to offend anyone by refusing such a generous offer (we're so well-mannered, you see), we were there two nights in a row. The first one was mainly for the media people and food bloggers and it was essentially an intro into the concept. Mr. Sasso welcomed us with some very tasty polenta snacks with mushroom sauce and chicken liver paté (the latter loved by Katarina, hated by Barbara) along with some bruschetti with Italian salsiccia and brie cheese. It was a fun Tuesday evening marked by good food and a glass of wine or two, or three, and "very profound conversations" about the Zagreb food scene.
The next day we showed up bright and shiny some 10 minutes too early. But, you can't be too early when it comes to food, really! Besides, it was a great chance to catch up with the owner and find out more about their exciting plans for the upcoming weeks. First, there's the Valentine's Day romantic dinner and coming to the end of February there's the glamorous pre-Oscar-dinner inspired by famous food movies and memorable menus (not "The Silence of the Lambs", thank god).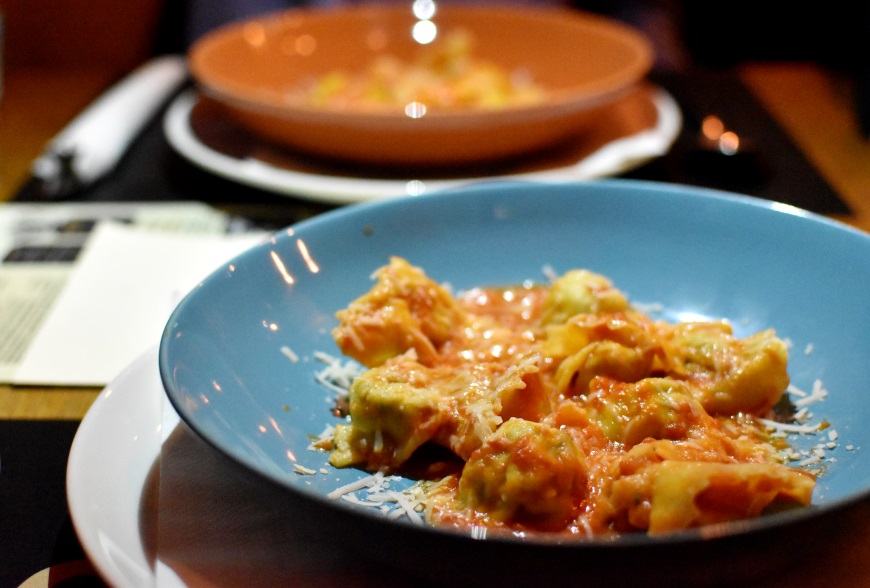 Anyway, back to food. For the first course chef Sasso decided to serve tortelloni filled with ricotta and spinach in tomato sauce, presented entirely without affectation, and paired with the white Kobal Haložan wine. At first, the dish seemed quite simple and, well, not very refined, although the tortelloni were absolutely tasty. Later on, when we actually got a chance to chat a bit with Mr. Sasso, and when he explained to us the whole philosophy behind his food, we realized there's so much more to it. We must say that it's not always easy to understand a dish when there's no story available to you. Once you finally get to the source of the culinary creation you're tasting, you get the complete narrative, which in the end makes a big difference. So, being a passionate traditionalist, Mr. Sasso believes that a superb meal has a lot more to do with finding an old original authentic recipe than with a complex combination of spices and aromas, extravagant cooking techniques and exotic ingredients. We do agree, but we also like those extravagant meals and fireworks of flavours taking us to some special places and organoleptic heavens.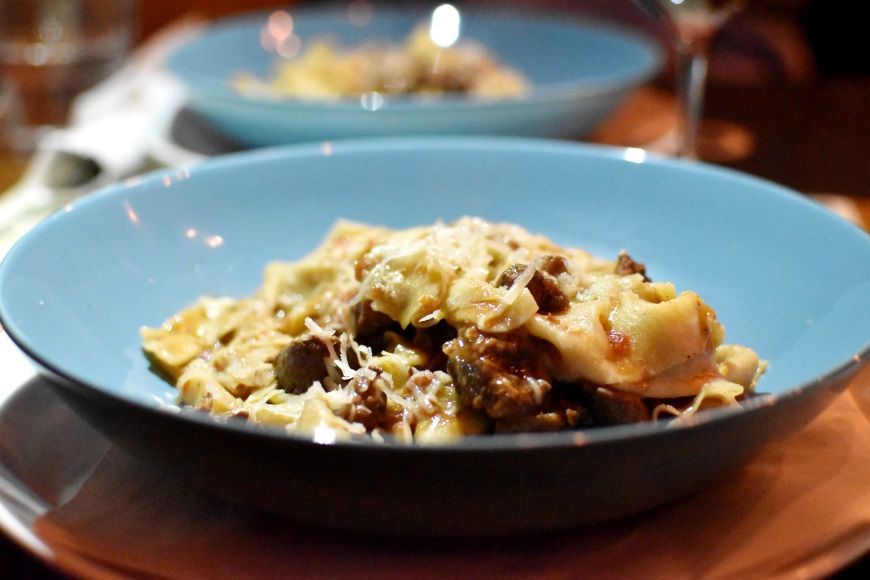 The second dish was pappardelle with wild boar paired with the red Telus Plavac. The meat was tender and not too sharp, even though it was game meat. The freshly handmade pappardelle were light and soft and complemented the richness of boar meat nicely. Although the flavours were a bit robust, they worked well together, especially combined with the heavy tannic wine. Not your first dinner option, we know, but hey, saying no to food is not an option!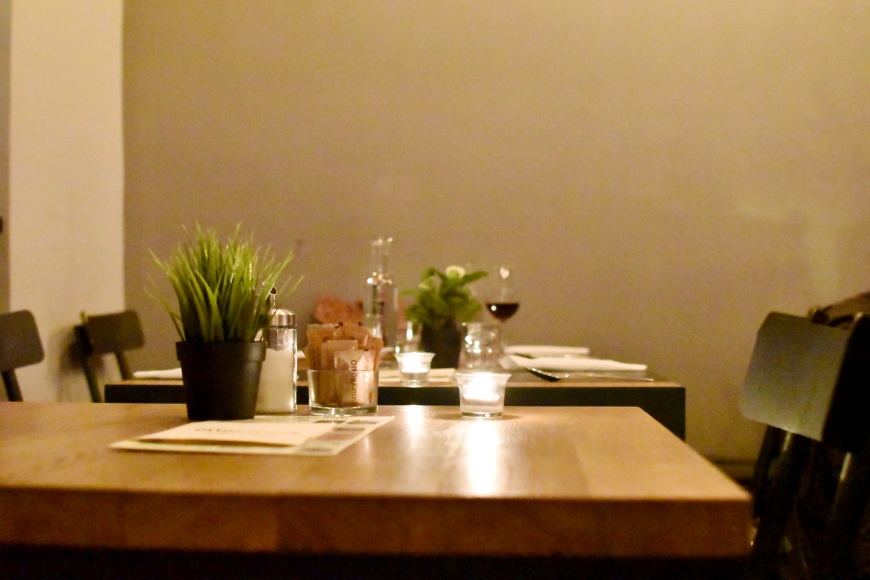 Apart from preparing a variety of authentic Italian pasta dishes during the four nights at Otto & Frank, chef Sasso also conducted two cooking workshops where he introduced the participants to the art of making pasta from scratch. Unfortunately, we didn't participate in the workshops and now we'll never know the secret of making tortelloni filled with ricotta and spinach bathed in butter and sage sauce, but at least got a chance to try some of his pasta creations.
All we can say is that we are delighted that there are some very exciting projects and collaborations happening at the moment and in the upcoming months ‒ restaurant takeovers, guest cooking, new places opening, the first Michelin star awarding, famous chefs coming to Zagreb and much more ‒ which puts Croatia and Zagreb much higher on the global culinary map, and rightfully so.
What are your thoughts on such collaborations? Share your opinion in the comments section.
P.S. We've got an exclusive interview with Mr. Marco Sasso coming up so stay tuned! :D