Situated on Kaptol, a historic part of Zagreb, on one of its oldest streets – Nova ves, just a short walk from the Zagreb Cathedral, Louie cafe & kitchen provides a quiet space for an honest and filling breakfast or brunch, or a light dinner with a great selection of cocktails and wine. The successful team behind the American-inspired Rocket Burger (located in Tkalčićeva Street) well-known among Zagreb's burger lovers, opened Louie cafe & kitchen as their second venue in March 2016.
The interior is quite dark with lots of wooden elements and a touch of industrial design in the form of cool silver pendant lamps but don't let it deceive you, the atmosphere is warm and homely and the staff is very friendly. Louie cafe & kitchen prides itself in simple but delightful dishes made with fresh and mainly organic ingredients. You might notice that the menu is reasonably small. The reason for this, we were told, is that they wanted to keep it simple and draw attention to the freshness of the food.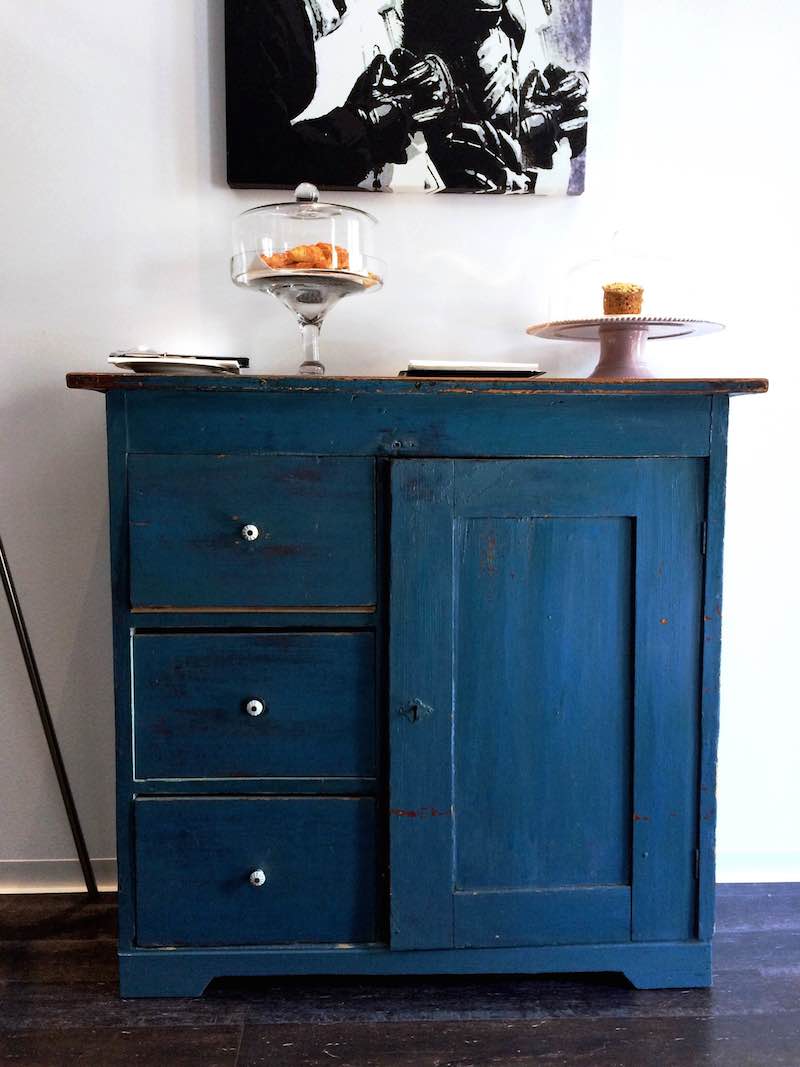 The menu consists of only a few dishes such as scrambled eggs with goat cheese, an omelette with basil and chives and a proper English breakfast in two versions - one for those who could eat a horse and a smaller version for the moderately hungry. There are also a few lighter breakfast options such as a banana and forest fruit smoothie, an almond milk protein smoothie and a chia seeds, banana, almonds and honey yoghurt for the more "sporty" among you. A menu without a sandwich is not a proper menu and Louie cafe & kitchen offer not one but four types of sandwiches: focaccia with roasted vegetables, focaccia with roasted chicken breast, a pulled pork sandwich and a roast beef sandwich. Don't forget to order the triple cooked chips! If you overslept your breakfast time and it isn't lunchtime yet, you can always order one of the three burgers from the menu (also a part of the previously mentioned Rocket Burger menu). There is no way you will leave this place hungry and unprepared for the day filled with exciting sightseeing activities, trust us.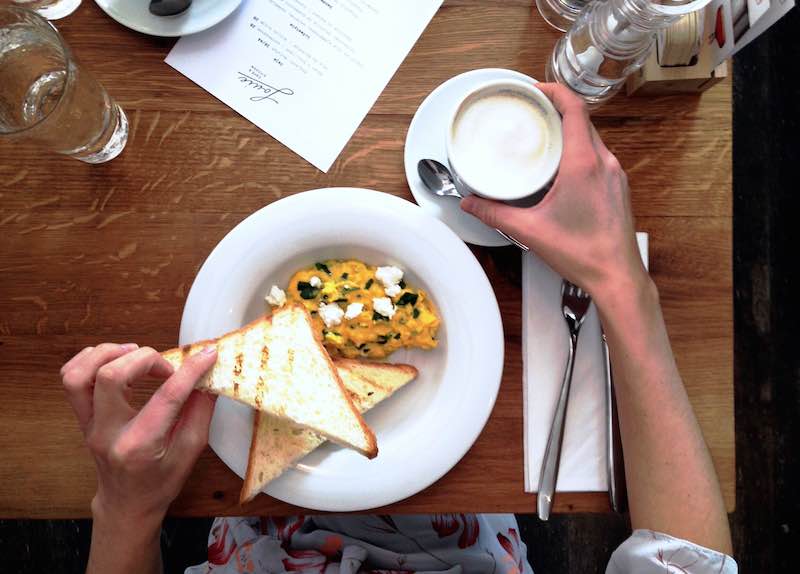 Katarina's personal recommendation is the delicious omelette, so soft and fluffy you could die. :) Barbara recommends the beautiful and creamy scrambled eggs with goat cheese that simply melts in your mouth, served with a nice thin slice of crispy toasted bread. If coffee is an important part of your life (it certainly is a huge part of ours), you shouldn't skip the one they serve in Louie cafe & kitchen. Their coffee comes from the Lively Roasters Co., a small specialty coffee roasting company based in Zagreb. As for your morning dose of vitamin C, you can get it in the form of freshly squeezed orange juice, organic apple juice or lemonade. And if muffin, croissant or cake is your food of choice in the morning, keep calm and carry on because they are nicely displayed on the right-hand corner near the entrance. :) It is worth mentioning that the prices of food range from 2 to 7 euro, but the value for money is unquestionable.