It's time for a culinary journey through time! Let's put aside the trending food spots that our city has to offer for a while and refresh our taste memories with the flavours we grew up with. Purger Inn in Petrinjska Street 33 serves just the food nowadays reserved only for some special Sunday family gathering around the table, anniversaries, holidays, birthdays and similar important life (and death) events that implicitly require resorting to tradition. The kind of gathering that happens twice in a blue moon. A typical menu might include some kind of soup; either a chicken soup, Zagorje soup, tomato soup or a beef soup as a starter, purica s mlincima ‒ roasted turkey with the traditional North Croatian flatbread (which is in fact an iconic Croatian Zagorje specialty) as the main and an apple strudel as dessert. Another example of the quintessential North Croatian Sunday lunch (especially popular in winter) would be sarma (rolled sauerkraut leaves stuffed with minced meat) served with mashed potatoes and possibly palačinke (crêpes) for dessert in various versions ‒ with walnuts, chocolate, jam, sugar and cinnamon, or whatever you can find in your fridge. These are all dishes very familiar to a Purger ‒ a person born and bred in Zagreb, and you can try all of them in the Purger Inn and perhaps just for a couple of hours feel local.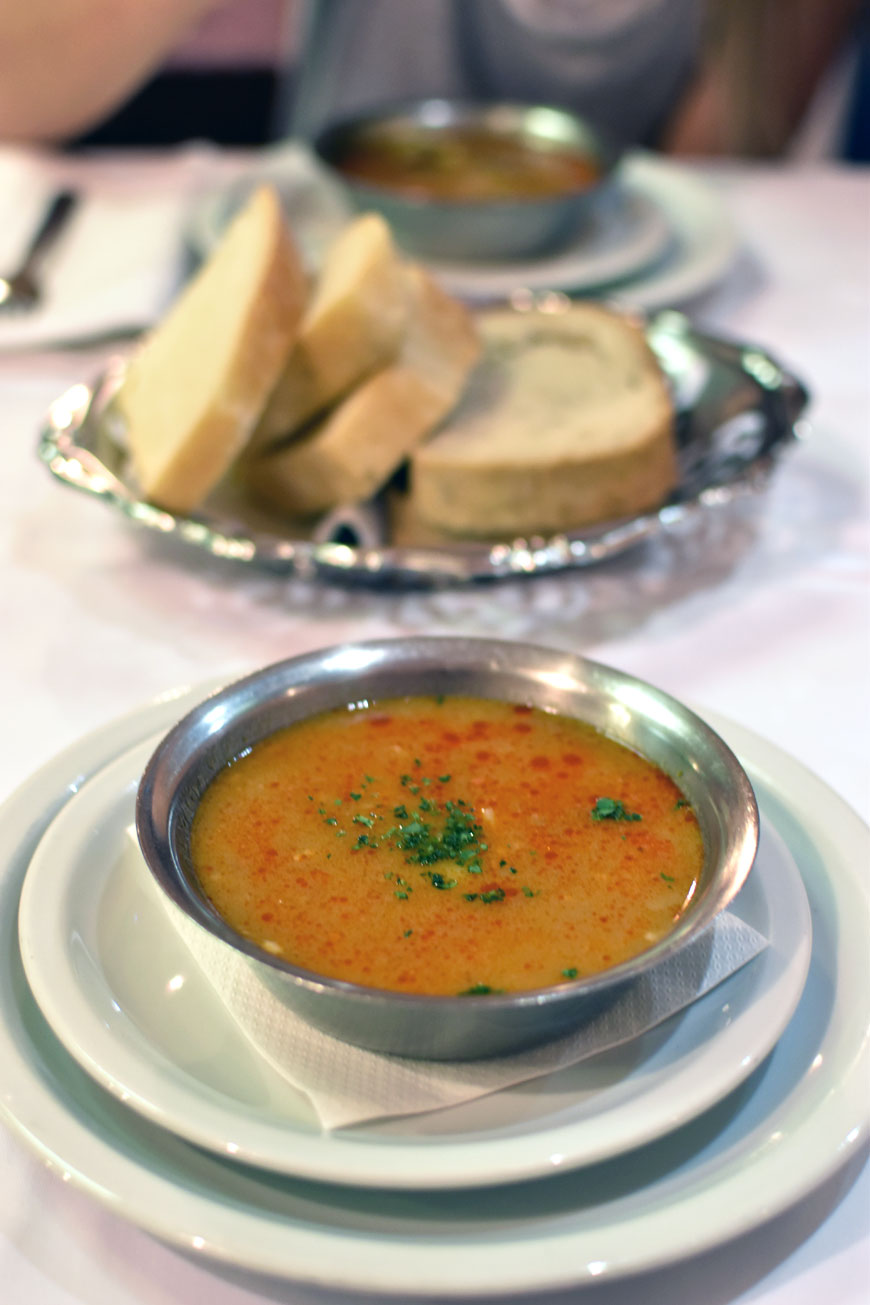 You probably wouldn't expect haute cuisine dishes, modern fusion, lavishly decorated plates, micro greens thoughtfully placed on top of the food, deconstructed complex dishes or fancy tableware at your granny's and the same goes for the Purger Inn. For them it is all about that old school restaurateur philosophy and they take a great deal of pride in their home-style cooking.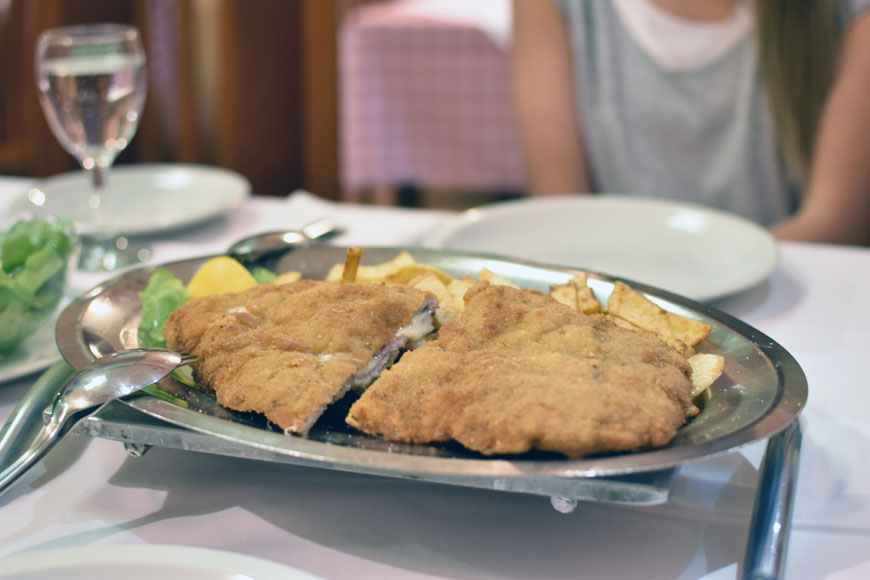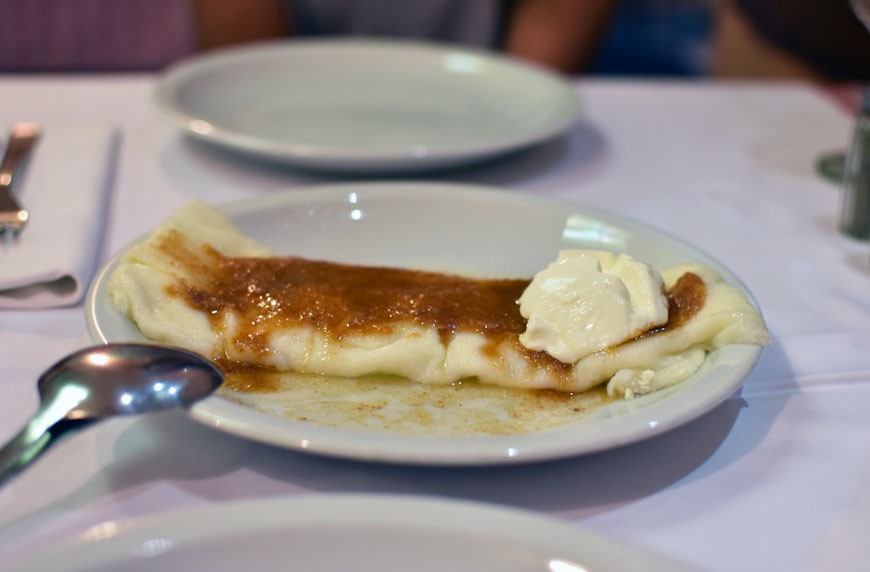 Stepping into Purger, you are surrounded by the pervasive air of nostalgia. Peachy walls, large framed paintings, checkered tablecloths, dated decor, oak dining chairs, smiling staff in formal uniforms greeting you as if you're an old loyal customer, and of course, we mustn't forget the charismatic owner Mr. Stanko, always at your service, nipping about from one table to another, helping his guests with the menu, keeping everything under control. The whole scene is like a slice of history trapped in time.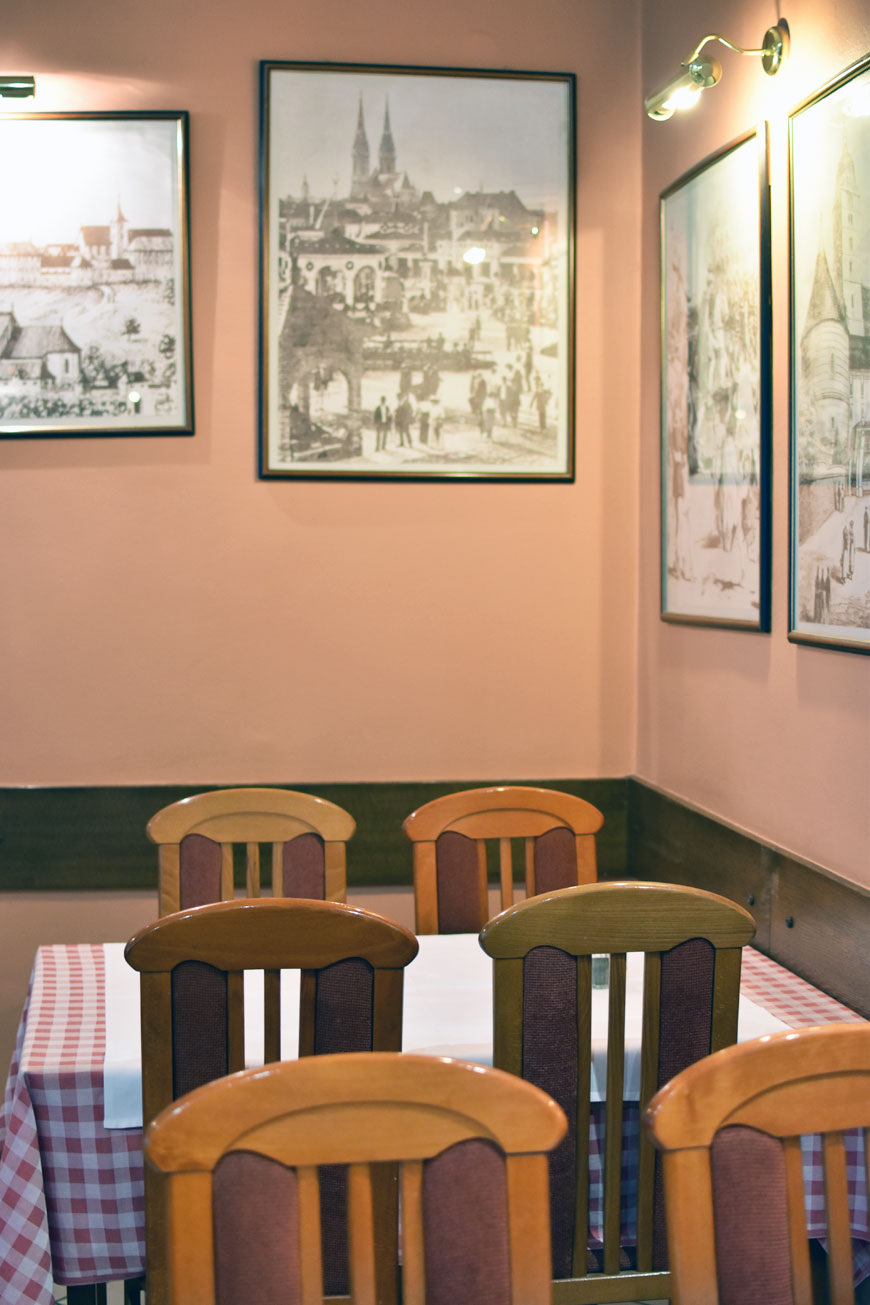 The food is unpretentious and seamlessly adds up to the ambience. The portions are very generous in size and so is the menu. Whether it's the daily menu with dishes such as Hungarian goulash, tripe with bacon, Croatian bean stew, Tafelspitz, stuffed green peppers, sarma, krvavice (blood sausages) with caramelized-onion mashed potatoes, various vegetables stews served with minced meat cutlet, or the extensive mains menu (with mainly meat dishes, schnitzels and such), the spirit of the good old North Croatian cuisine lives on. Everything on the menu is local and authentic and all the ingredients come from the local farms, even the meat. Mr. Stanko insists that his chefs unequivocally stick to the traditional recipes; there is no room for modern fusion, experiments or any kind of change in the recipe.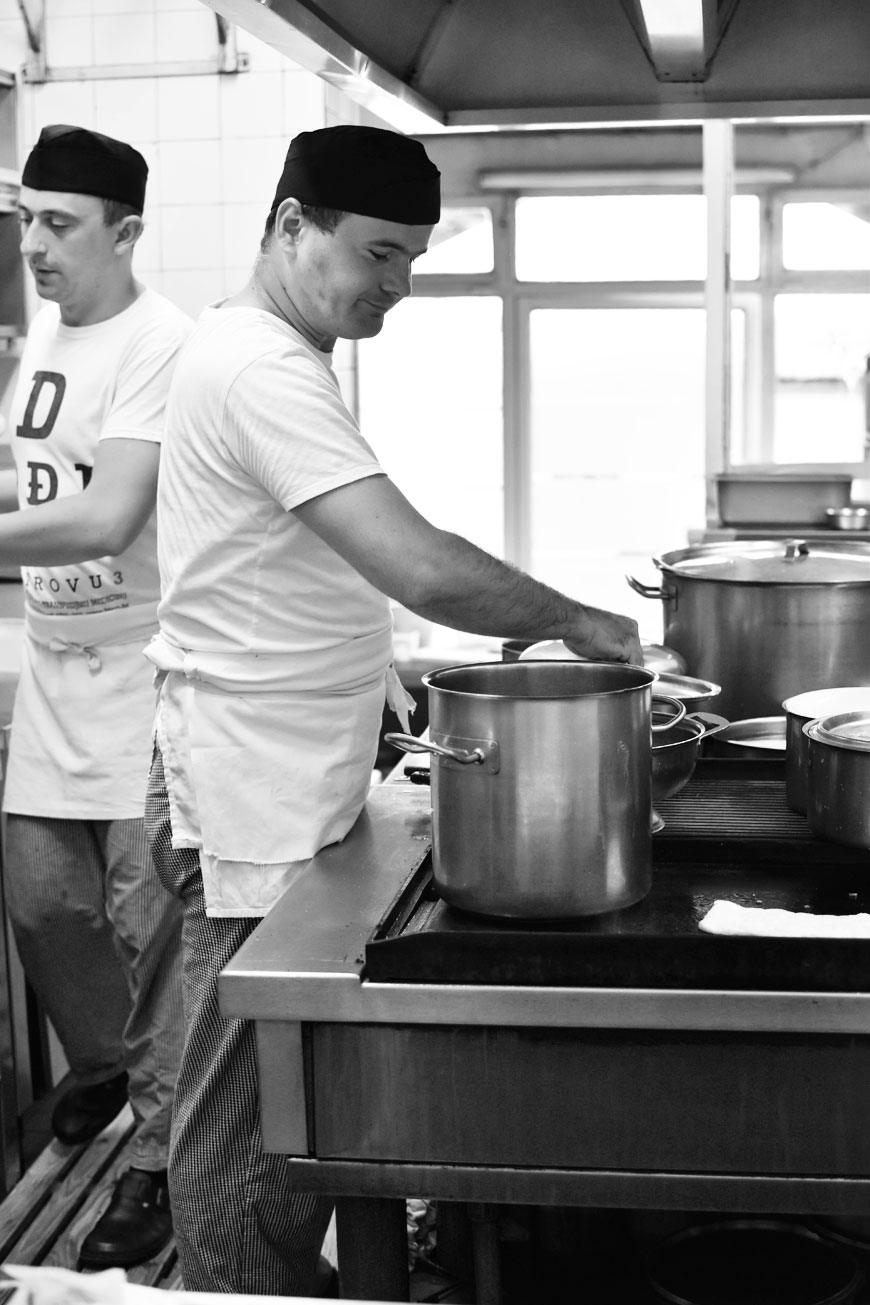 And the interesting thing is that despite the fact that the Purger Inn relies heavily on the stability of tradition and is in no way a representative of the 2016 Croatian cuisine, they have an army of loyal customers. Purger Inn is appreciated among Croatian cultural, social and political elite, as well as among the common people. Everybody is welcome. "It's a place for people with 1 kuna or 100 kuna in their pocket", says Mr. Stanko.