Compared to the majority of western European capitals Zagreb has been seriously lagging behind when it comes to the variety of international cuisines. In a word, the Croatian international food scene can be characterized as conservative, at least for now, but there are some changes coming our way (yay!). Aside from the predominantly Italian, French, American (fast-food), German and the occasional Mexican restaurants present in the Croatian "multicultural" culinary scene, the most exotic among them, without a doubt, is Asian cuisine. Although Asian restaurants have been around in Zagreb for a long time, Asian cuisine (and we are deliberately using the umbrella term "Asian" because for an average Croat various foods eaten in the Far East fall into the same category) has obviously never lost its alluring touch in the minds of conservative Croatians. All the unusual spices and herbs, peculiar cooking procedures, all sorts of enticing marinades, sweet and sour sauces and the fine art of Asian gastronomy never seem to fail to provoke our palates, used to entirely different seasonings. However, truth be told, there are some (crazy) Croats who perceive sushi, sashimi, soya sauce and rice noodles exclusively as "rice and raw fish". Well, forgive them Father, they do not know what they are missing!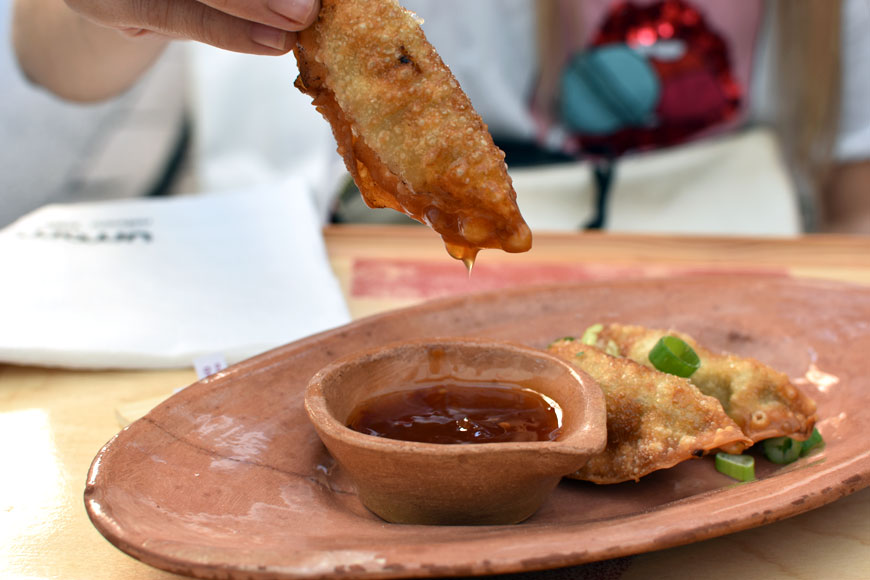 Luckily, many chefs and culinary enthusiasts throughout Zagreb have recognized the value of Asian cuisine and went on to open their very own Asian joint. That's why we now have dozens of restaurants, take-aways, bistros and eateries in all shapes and sizes serving delicious classic Asian specialties. Particularly popular among them is a small fast casual type of restaurant called Umami located in Skalinska Street, number 3. The locals love it, the tourists love it, we love it and you will love it, too! Umami has been satisfying the needs for exotic Asian fusion flavours since 2013 and in 2015 they started expanding their business in the western part of Zagreb, opening another restaurant (Umami Grill) on Horvaćanska cesta 75.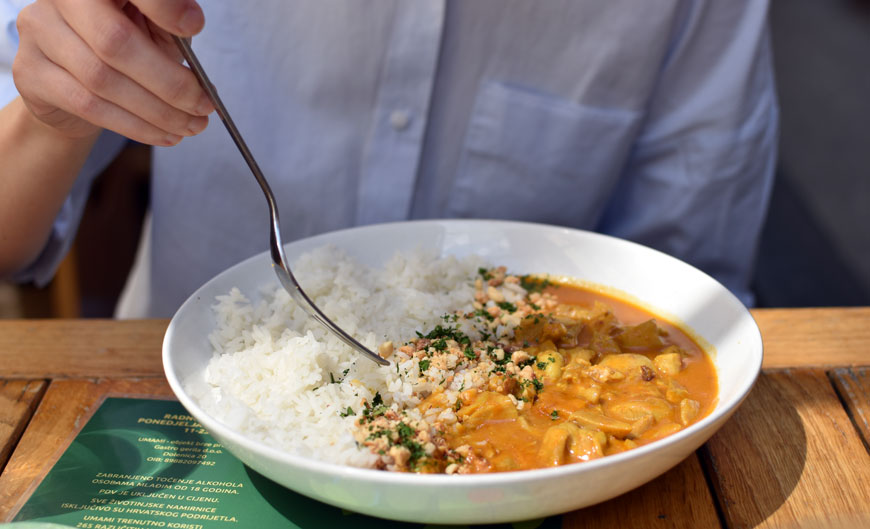 The reasons why you would want to pay a visit to this unpretentious and casual place are (in the shortest possible way): tasty food, affordable prices and a great location. The menu covers at least one Indian dish (chicken curry with basmati rice), one Thai dish (Pad Thai), several Japanese specialties (chicken katsu, yakitori), various Chinese wok dishes (Samurai wok, beef and vegetable stir-fry); and although falafel doesn't really originate in the Far East, we're very happy it's on Umami's menu because it's absolutely delicious. The prices rarely go over 45 kuna (6 euro) per dish and the portions are very, very generous, which together makes great value for money.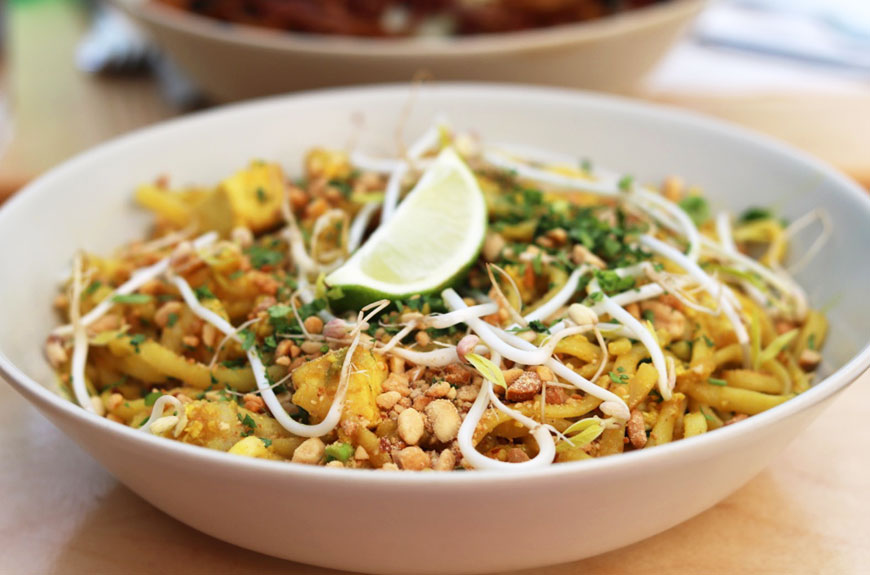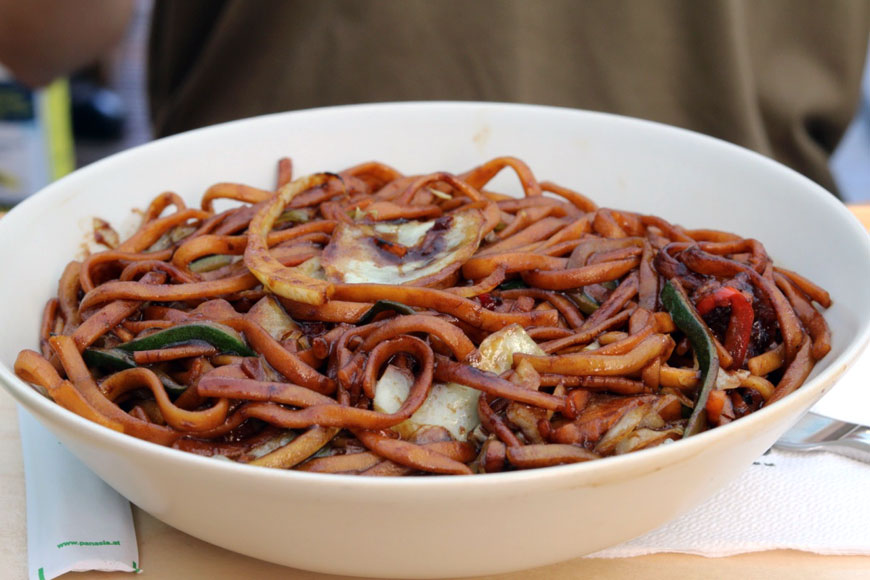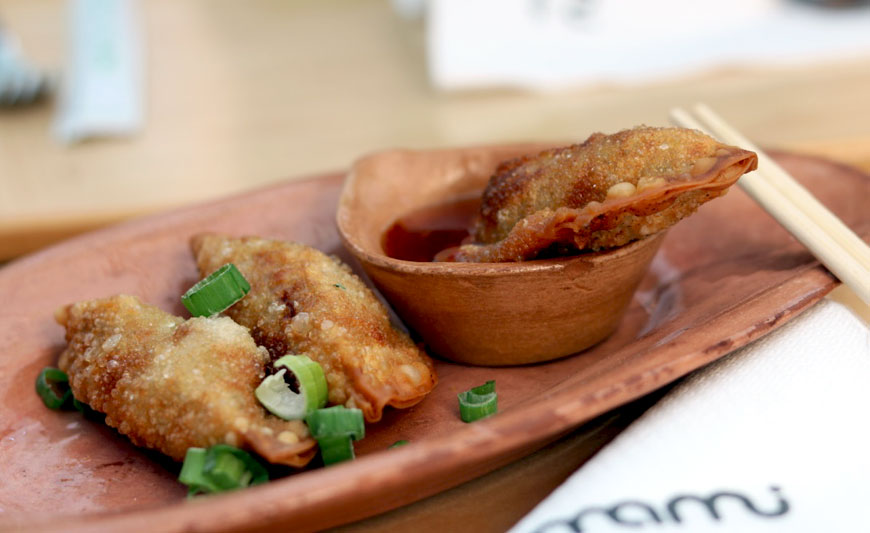 We haven't tried all the dishes from the menu yet but we've surely covered some 70 per cent or so (math is not our strongest suit). Our last visit to Umami was a chance to both expand our foodie horizons and take a fresh look at some dishes we've already tried. We were lucky to find a table outside because it's usually pretty crowded. We started with gyoza dumplings served with sweet and sour dipping sauce, which we both tried for the first time. The filling was interesting, although the smell of it wasn't very inviting at first. It's because of the cabbage, we believe. However, the dumpling itself was deliciously crispy.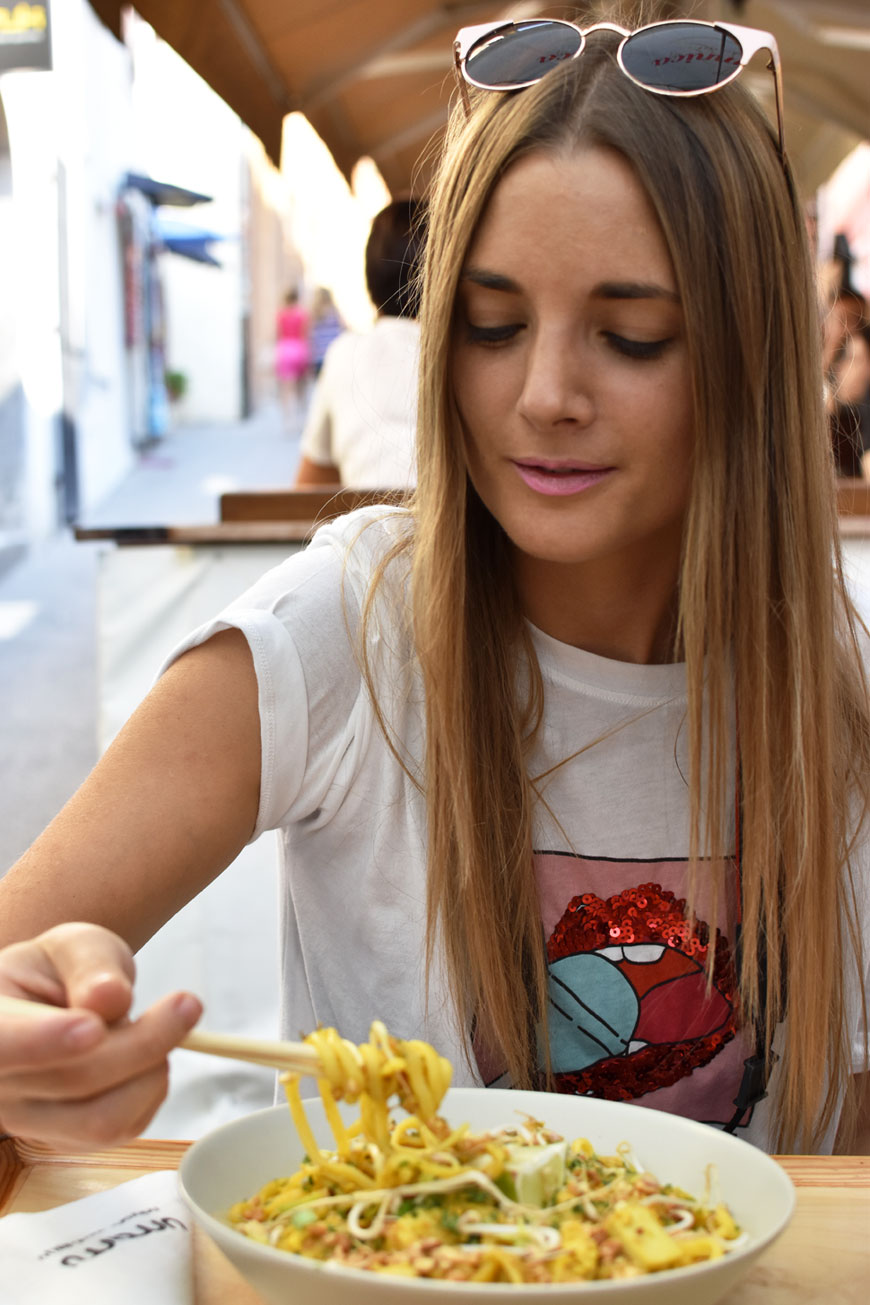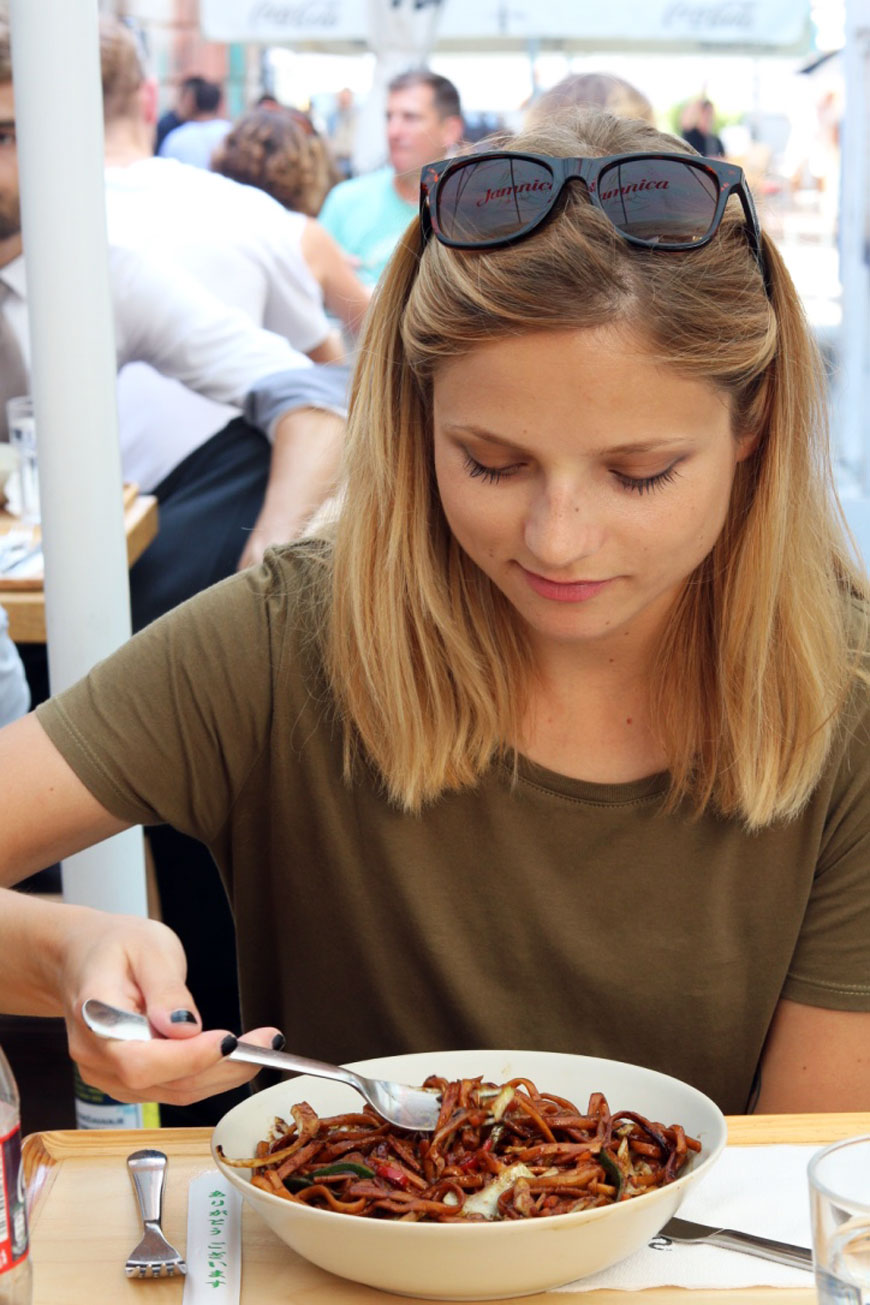 For the main Barbara had Pad Thai, which was in Katarina's opinion a much better choice than her Samurai wok (noodles with beef and vegetables). Although Pad Thai was really tasty and filling, it was not as spicy as they make it in Thailand and since Barbara visited Thailand earlier this year, she knows what she's talking about! Overall, we could say the food in Umami is some kind of Asian fusion street food largely adapted for the western palate, but that doesn't mean we don't like it! And we absolutely encourage you to give it a shot, too!