If you're looking for a casual and cosy bistro in Zagreb and are especially keen on big, flavorful, hearty meaty sandwiches Bistro 75 is the place! However, you will also find various other Croatian specialties on the daily menu for a very good price. We're talking octopus goulash, tuna fish pašticada, Samobor pork chops and many more...
Bistro 75 opened in March 2016 in Petar Preradović Street, no. 34, which is slightly off the beaten path but still very near Petar Preradović Square popularly known as the Flower Square. If you walk down Petar Preradović Street you will soon stumble upon a charming terrace filled with local people eating their brunch/lunch and loudly discussing (probably) the current political situation or something of the sort on their meal break. We noticed pretty much the same scenario during our last visit. Since it was pretty damn chilly the hot mushroom soup from the daily menu suggested by the waiter was an obvious choice. This warming and filling creamy mushroom soup was garnished with alpha alpha sprouts, sunflower seeds and seasoned with a pinch of ground pepper.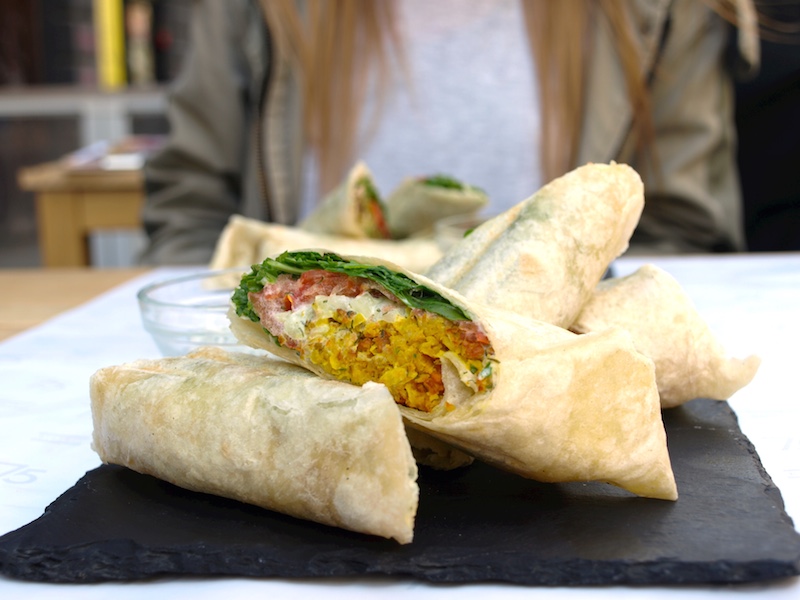 We continued with falafel, Katarina tried the chickpea falafel with tzatziki dip and Barbara had the green pea falafel also served with tzatziki dip. They were appetizing and generous but we recommend you try one of their famous sandwiches - the tender pulled pork and cheddar cheese sandwich filled with creamy coleslaw, (nota bene, they make their own mayonnaise!), short ribs and arugula sandwich, pulled turkey necks, caramelized red onion, tomato and Grana Padano cheese sandwich, lamb sandwich and here comes the cherry on top – oxtail burger with vegetables and caramelized red onions. Or better yet, try one of the various traditional Croatian dishes such as the Zagorje soup (bacon, mushrooms, potatoes, carrots and sour cream soup), hearty vegetable stew, Istrian minestrone (beans, vegetables, corn and pasta meat broth), breaded and deep fried sardines and the previously mentioned Samobor pork chops (sautéed pork chops served with potatoes, traditionally made in a clay pot) with a modern twist.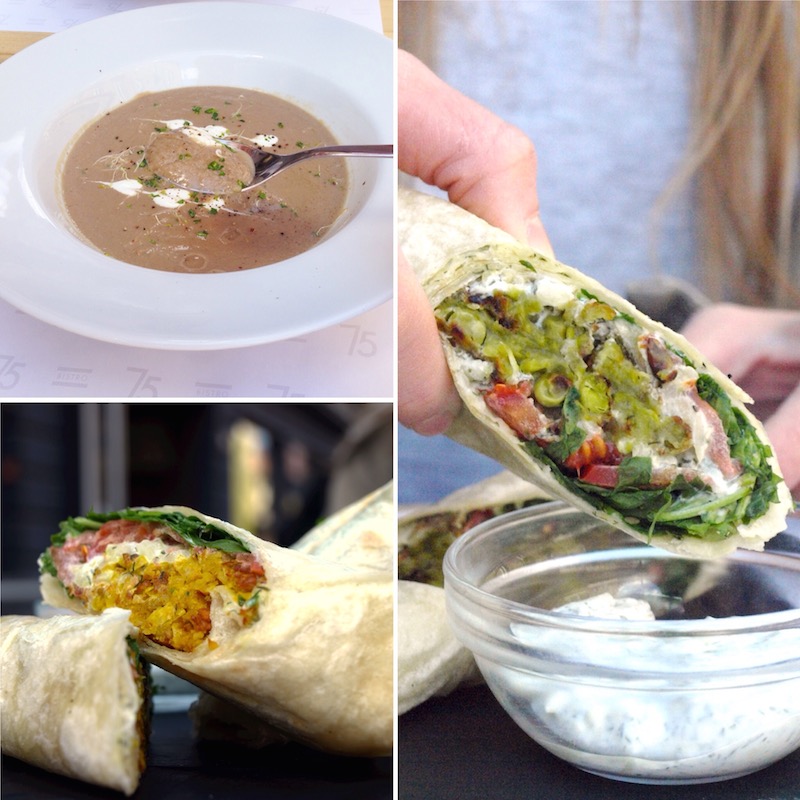 Beer lovers will be pleased to hear that they can find a great selection of Croatian craft beers, which we wholeheartedly recommend! The selection of wines and cocktails is decent as well. Their coffee comes from the Lively Roasters Co., a great local specialty coffee roasting company.