If you're looking for a nice, modern and laid-back place in the heart of Zagreb with a tapas-style menu, are keen on trying some high-quality Croatian wine or you simply want to start your Friday or Saturday evening with a flavourful cocktail paired with live acoustic music, the Bistro & Wine Bar Pod Zidom conveniently meets your needs. Your drink of choice can be complemented with pork sliders, triple-cooked chips, a pastrami sandwich, and the finest cheese selection from the Island of Pag or some mixed tapas. And that's not all! You will find this venue in a small, hidden street called Pod Zidom (at number 5) just a minute's walk from the Ban Jelačić Square, below the Dolac Market ‒ the biggest and the oldest farmers' market located in the Upper Town. The street Pod Zidom translates to "under the wall" and it refers to the fact that there used to stand the medieval Kaptol fortification wall, nowadays only preserved in the street name.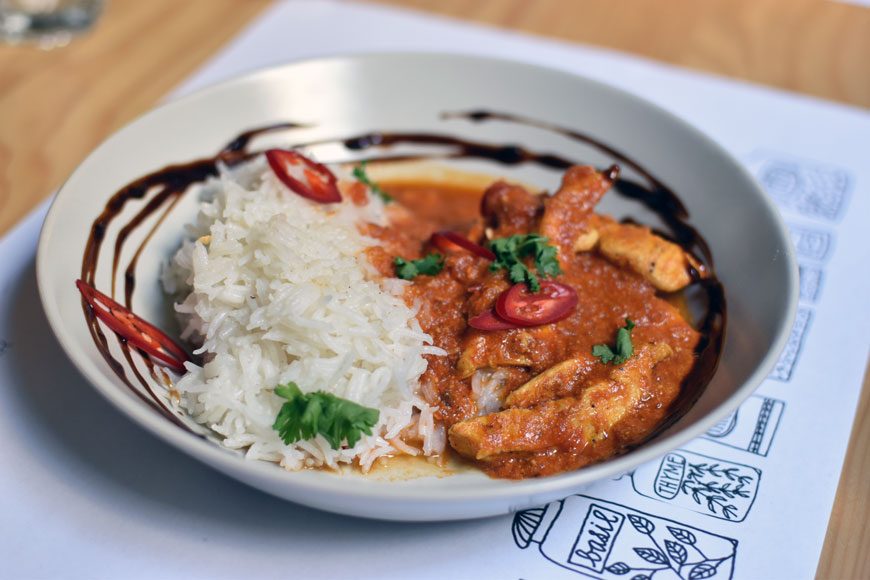 The bistro's vicinity to Dolac is reflected in the concept called "Ručak s Dolca" ‒ a daily set lunch prepared with fresh ingredients from the Dolac market, which means that most of the seasonal vegetables are organic. The concept behind "Ručak s Dolca" is simple: each day the chef, inspired by the colourful vegetables, fresh meat and fish on the Dolac market, creates three different, usually international dishes, varying from chicken curry with basmati rice, ramen soup, pulled pork sandwich, octopus ragù, to fish pie, vegetable minestrone, pork cutlets with Tuscan roasted potatoes, spaghetti aglio e oglio, vegetable burratta salad and more. Their frequently changing menu is consistently interesting with fairly decent cooking at bargain prices. It's all about the respectful way of treating the ingredients. Apart from the ever-changing daily specials, you can also find some interesting dishes on the small à la carte menu consisting of five starters (seasonal risotto, fregola sarda with prawns, ox heart tartare...), six mains (pork T-bone with rosemary potato confit, pork belly served with celery root and a Granny Smith apple puree, soy and honey duck breasts with rice noodles, pork sliders...) and four desserts prepared by the Meet Mia patisserie.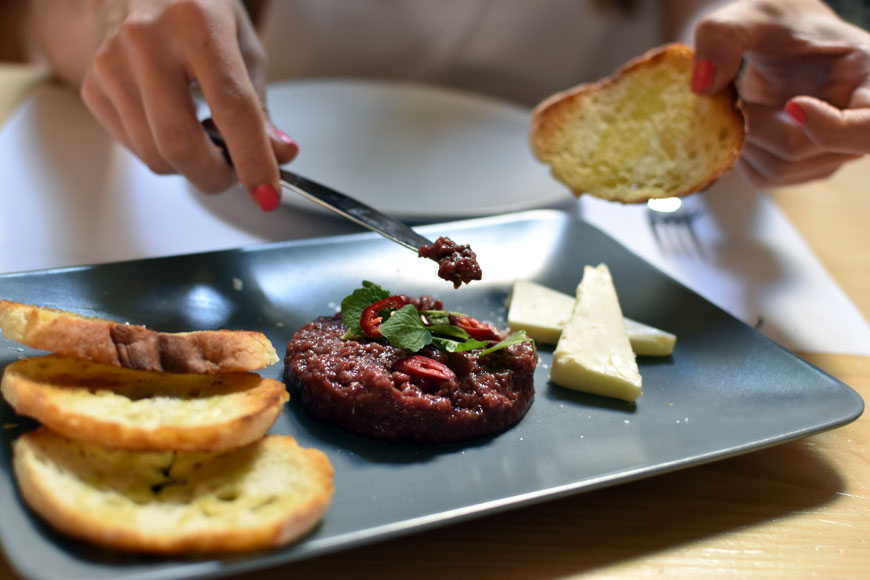 So far we've tried several dishes and some seriously good Croatian wines :). We strongly recommend the outstanding ox heart tartare served with crunchy golden toasted bread and two knobs of butter. Each bite was a real wake-up for the senses, the texture was velvety, the seasoning smartly paired with the perfect balance of savoury and spicy notes. And it's perfect for sharing. Out of all the things we tried on their menu, this one was truly a memorable one but you also can't go wrong with the chicken drumstick-thigh served with honey glazed baby carrots, green peas and fried sunchokes, or the beef bourguignon.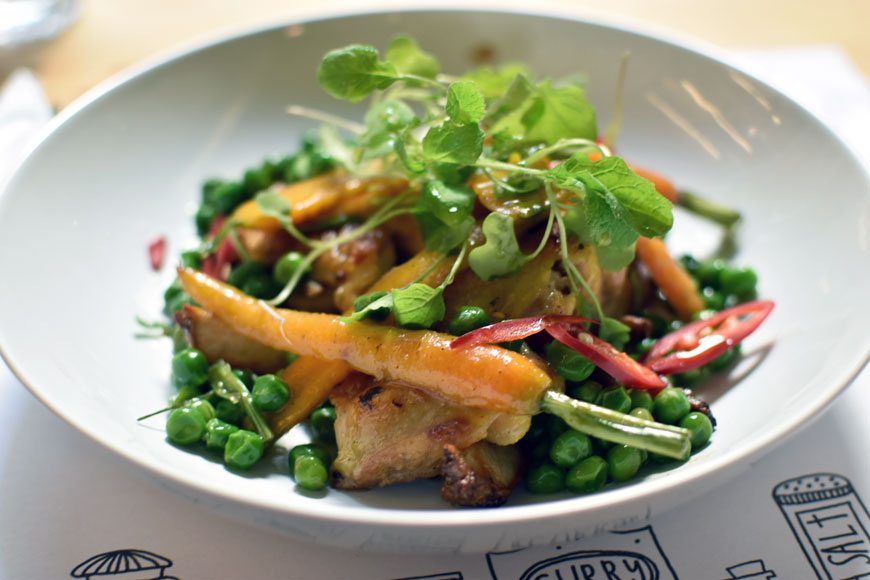 Since the Bistro & Wine Bar Pod Zidom actually started as a wine bar, the selection of wines deserves a bit more attention. Their big wine list includes some major Croatian wines, covering all regions with renowned Croatian etiquettes such as Stina, Saint Hills, Boškinac, Meneghetti, Kozlović, Tomac, Terzolo, Korlat, Bibich, Roxanich, Damjanić, Miloš, Krauthaker and they pride themselves in discovering the small, family-owned wineries. It is worth mentioning that you can order most of the wines by the glass.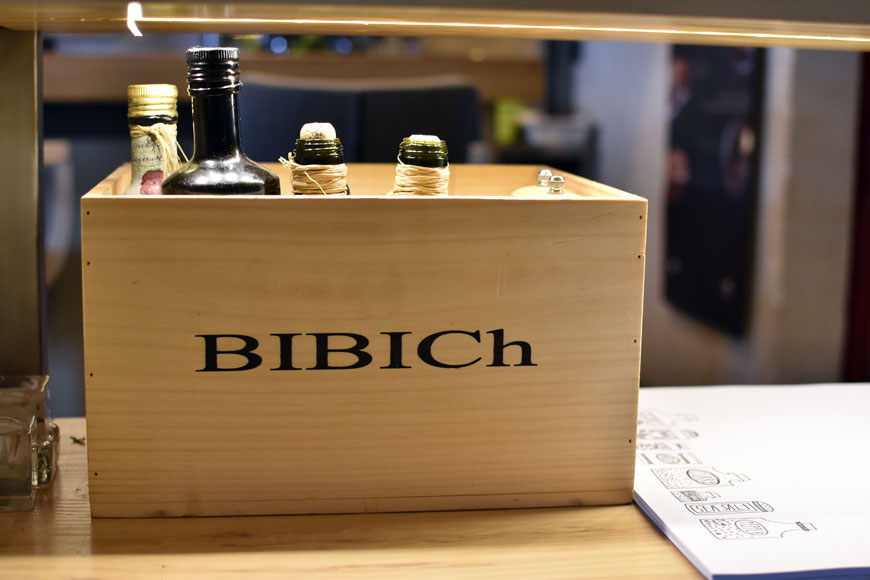 Bistro & Wine Bar Pod Zidom has been one of our favourite spots for an evening glass of wine. The casual atmosphere, the comfy and warm interior, with simple and good honest food; however, the service could be a bit more prompt and less lethargic. We're talking wine pairing recommendation, for example.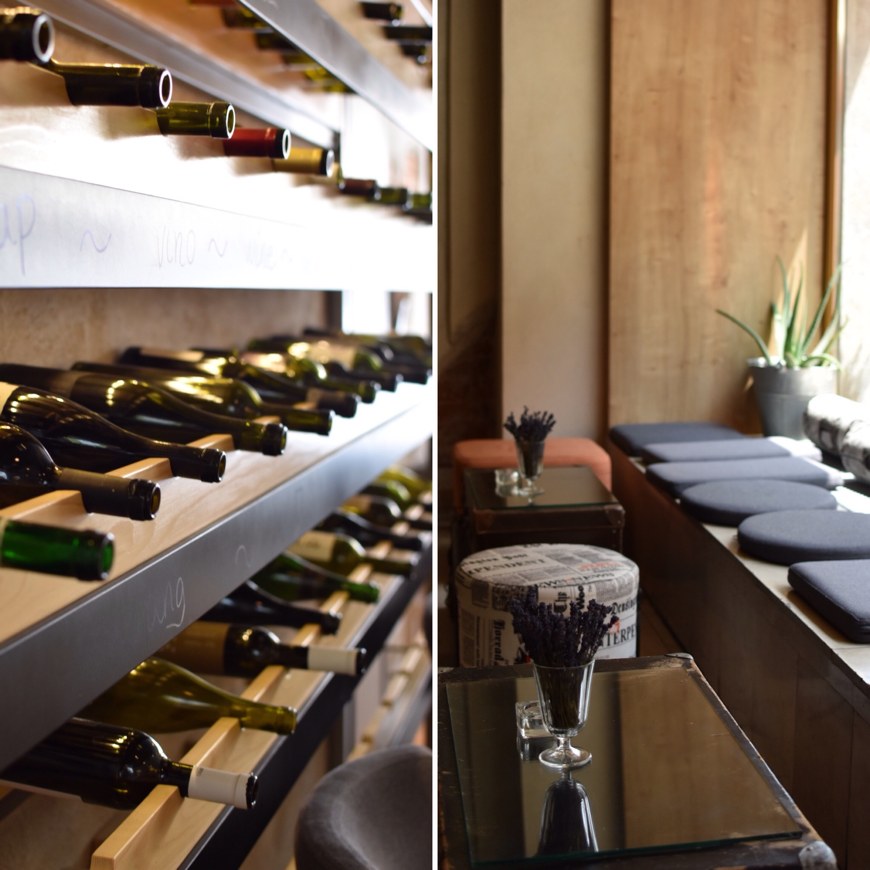 All in all, the Bistro & Wine Bar Pod Zidom is a perfect place to have a light dinner before going out at the weekend and since the place is also open all day all week you can drop in for a laptop session, grab some lunch and come back in the evening for a glass of the finest Malvazija wine.