Teslina Street is a vibrant and busy street close to the Zagreb main square, near the famous Bogovićeva Street where many locals can be seen relaxing and drinking coffee, especially on weekends during the "Zagreb špica". Filled with bars, cafés and restaurants, it is a destination of many Zagreb natives and tourists alike. This street is also where the recently reopened Duck Fast Bistro is located. The team behind this bistro is the same that runs the successful Pod Zidom bistro & wine bar. They rebranded the already existing and popular among locals Pizza Cut Duck eatery. The general guideline was to still provide "fast food" but with style. Were they successful?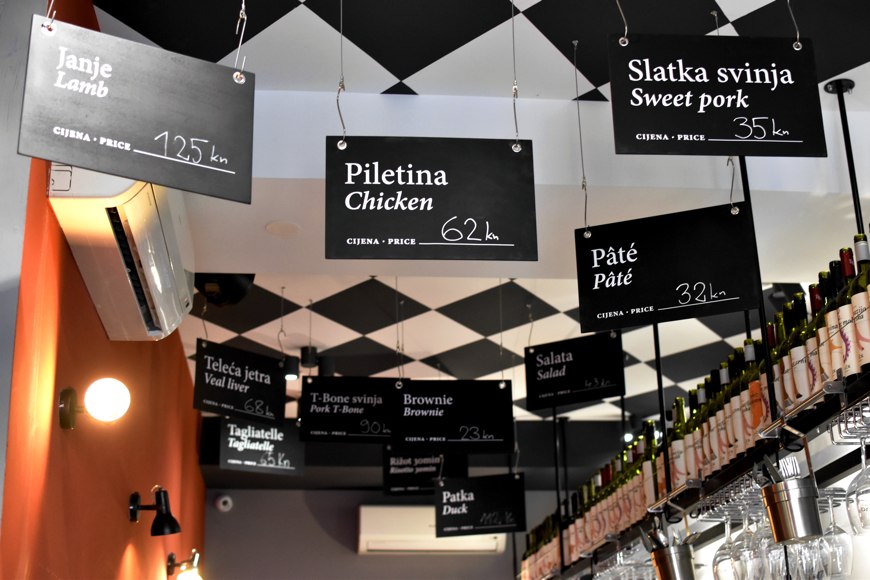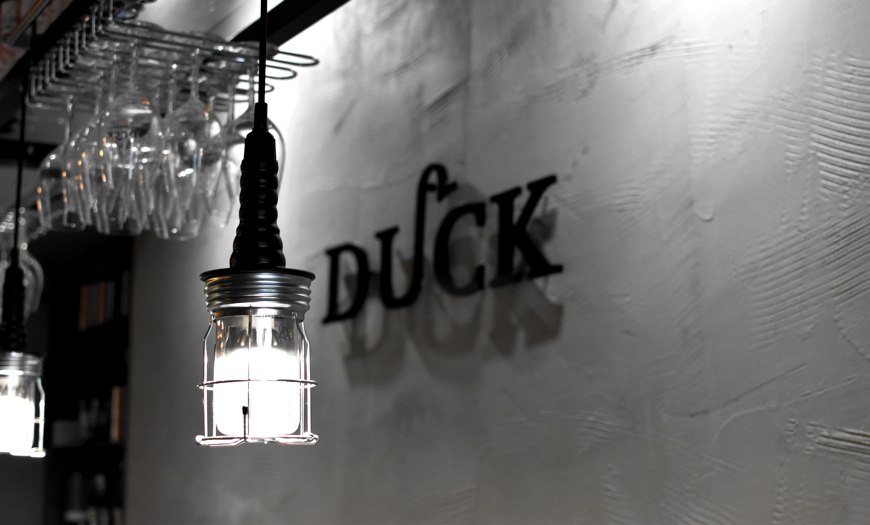 The first thing that catches your eye when entering the Duck Fast Bistro are the little blackboards hanging from the ceiling over your head, with the daily offer written on them. The entire place doesn't feel like a classic restaurant. There is no wall between the kitchen and the dining area so you can always take a sneak peek at what's going on in the kitchen.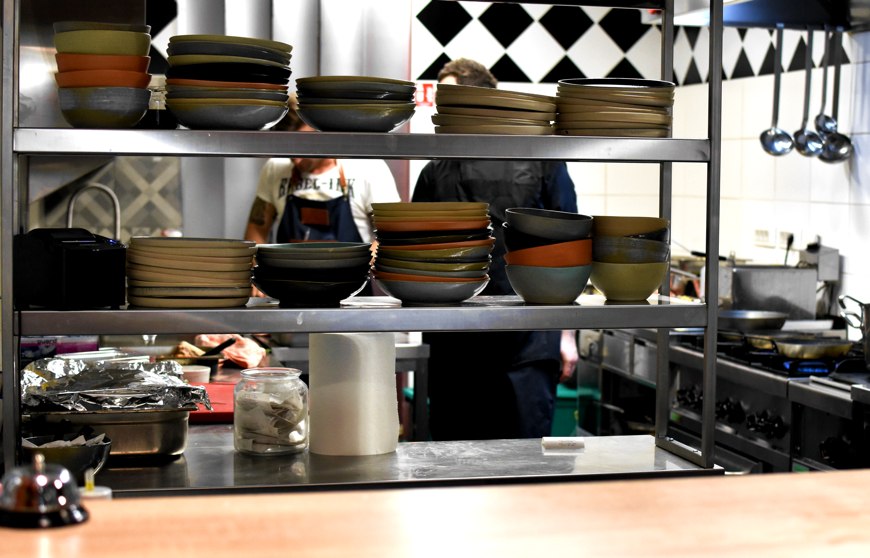 The interior is modern and simplistic. There are no tables, only high chairs and counters. You can pick a place at the bar or sit beside the window and enjoy the view of the lively Teslina Street. Or you can sit at the "Chef's Table" that has a special offer. The overall atmosphere is relaxed but at the same time lively, with cool music playing in the background (1980's hits you probably haven't heard in a while), and polite and friendly service.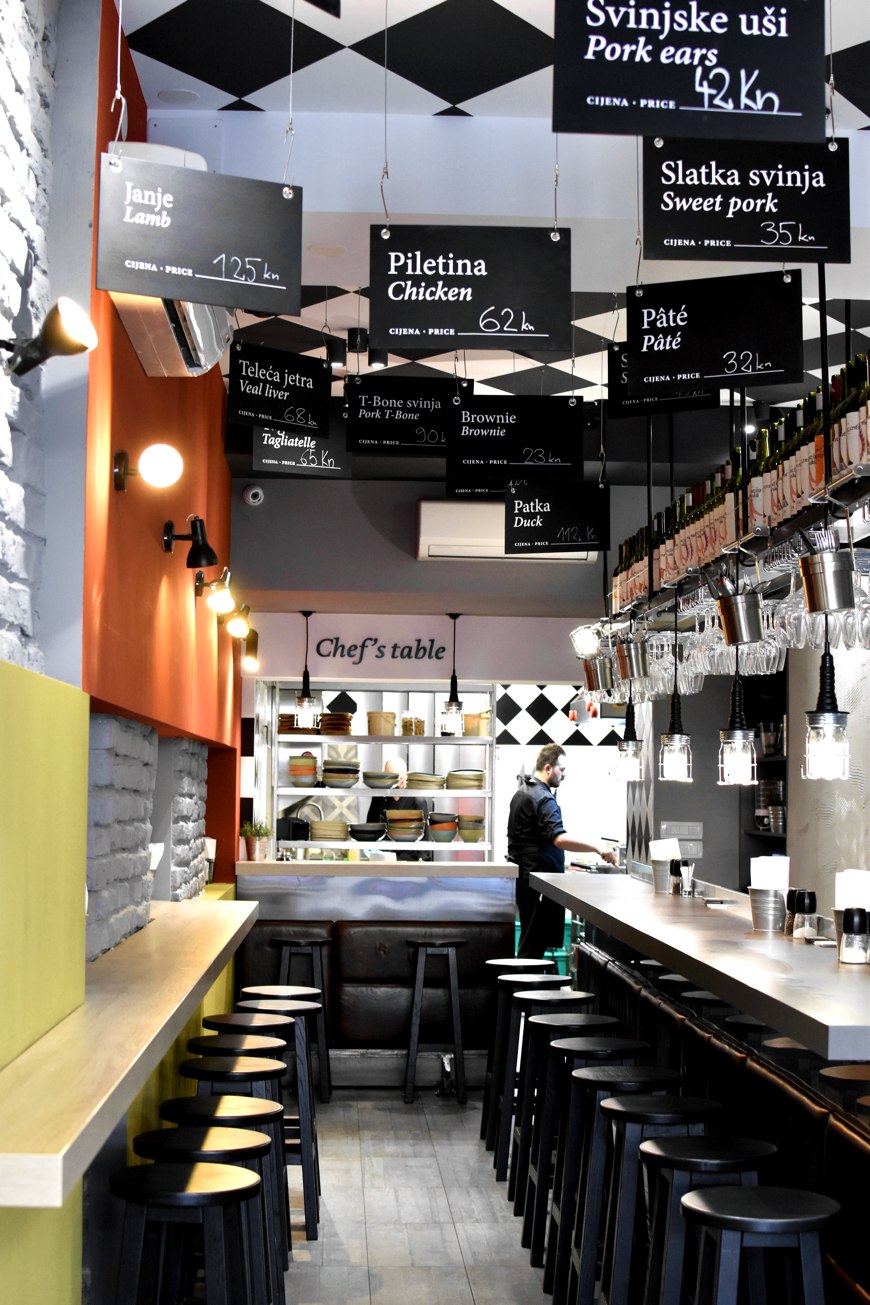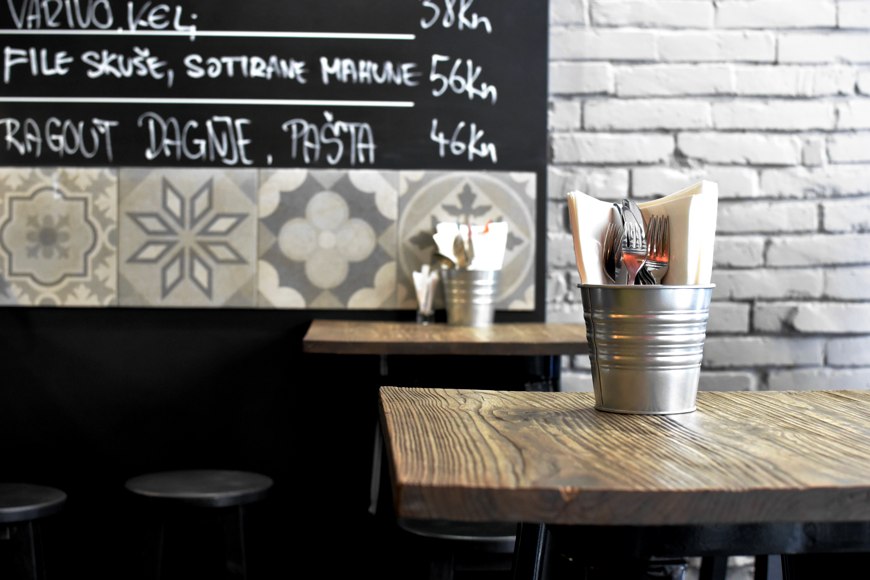 The concept of the Duck Fast Bistro is to offer a fast but casual meal for anyone who's not in the mood for classic fast food like burgers and pizza. The lunch menu offers a daily menu (changing every day) and is written on a big blackboard. It usually consists of 4-6 casual dishes. Soup, a meat or fish dish, some sort of pasta dish, often a traditional Croatian stew, and almost always a vegetarian option. There's, of course, a dessert, too. :) All the ingredients are locally sourced and purchased on a daily basis at the famous Dolac farmers' market.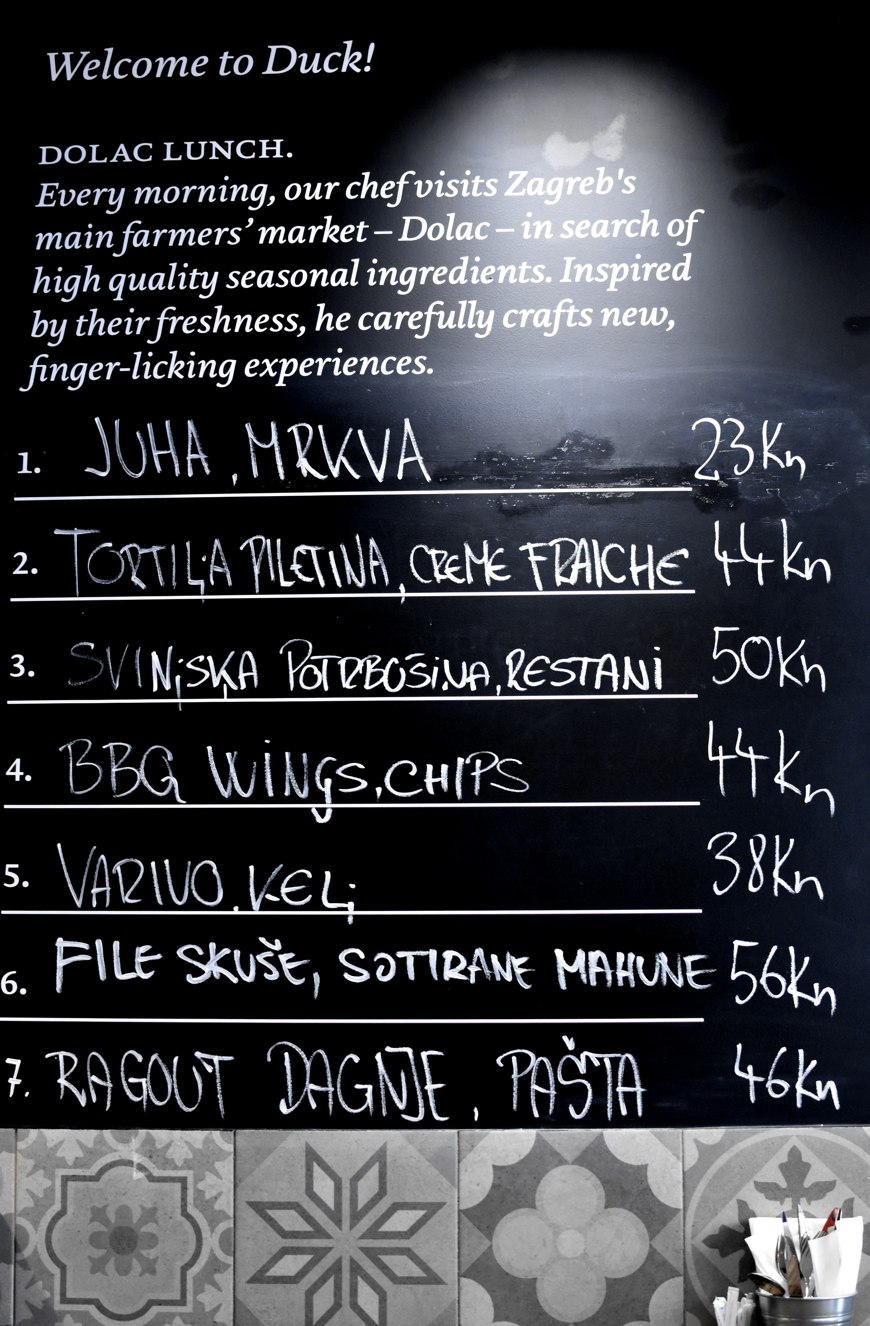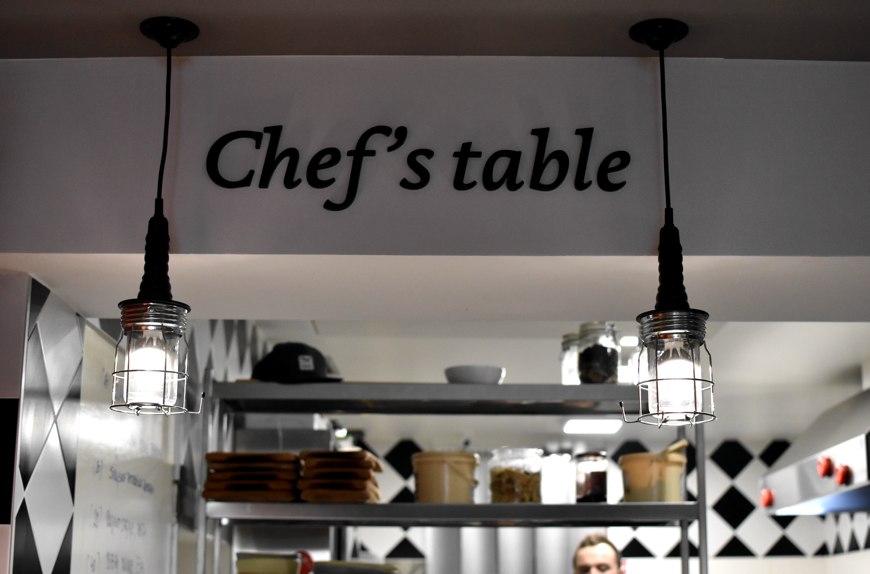 Dinner offers a different approach. You can order à la carte, and the menu is written on those cool hanging little blackboards. And it that is not enough, you can always sit at the before mentioned "Chef's table". For 200 kuna (around 25 euro) you will get a chef's choice full course meal, and the interesting trick is that guests never know what they will get. Surprise, surprise!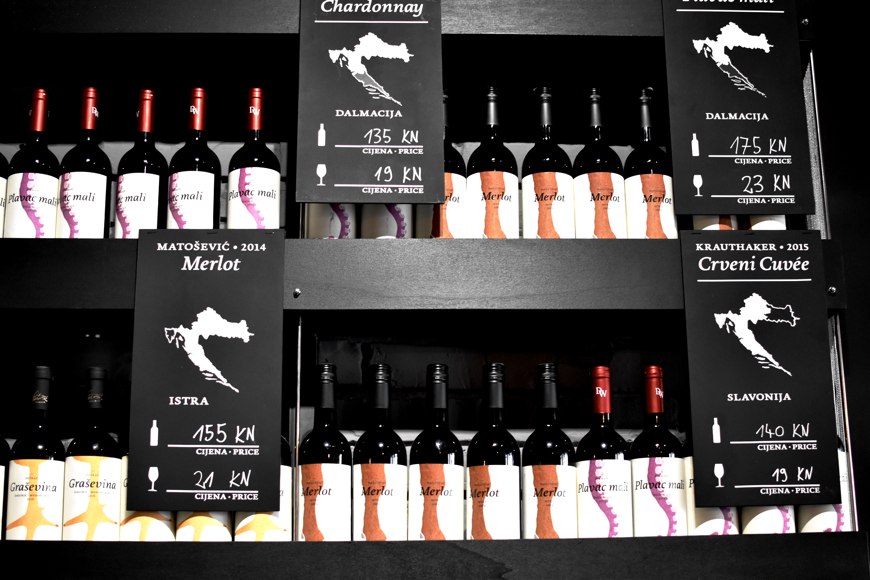 All of this food is accompanied by a fine selection of wines. There is no wine list, but all of the wine is conveniently displayed behind the bar. The offer consists of wines from major Croatian wine regions and the bottles are branded especially for the Duck Fast Bistro. As a nice touch, wine glasses also carry the bistro's logo.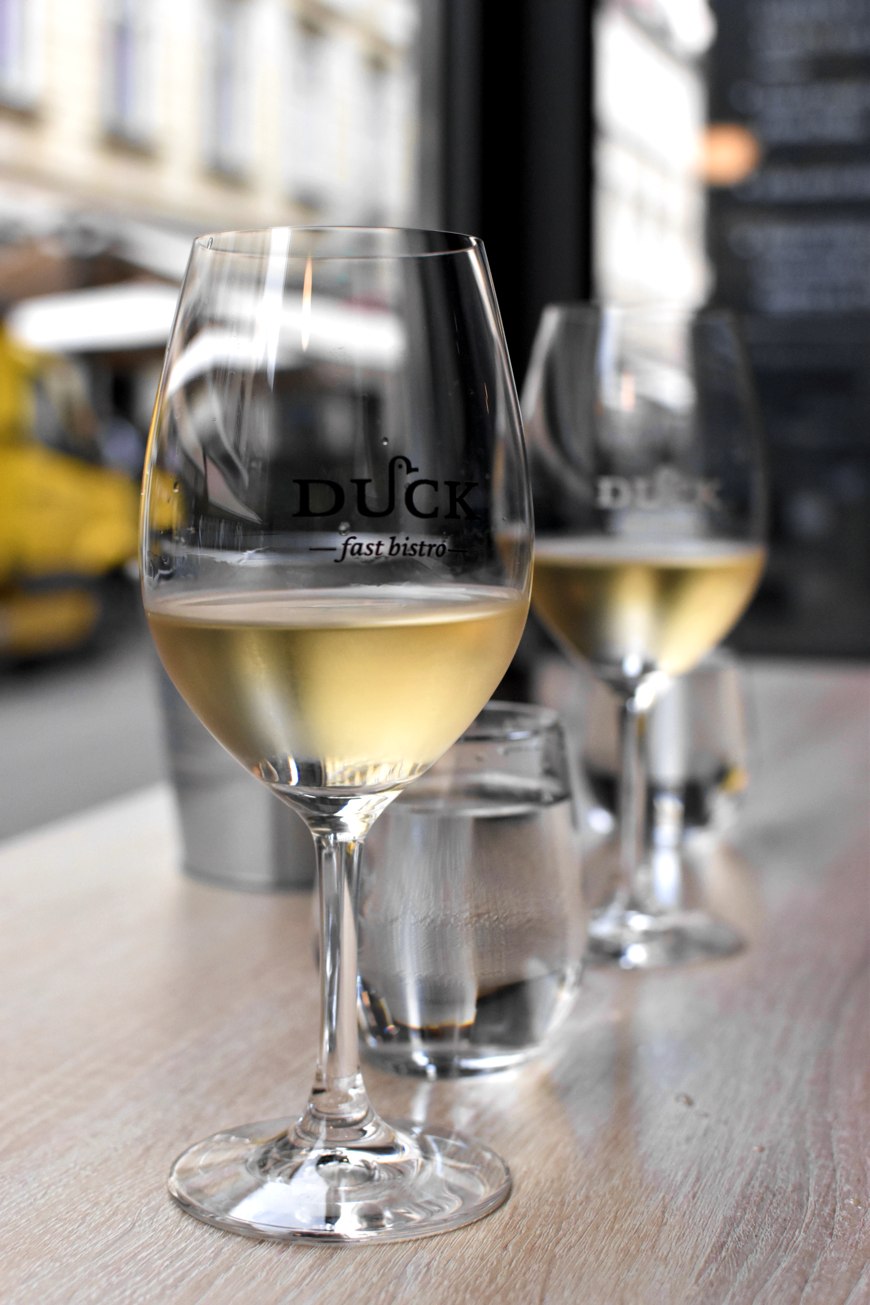 The simple menu and the fact that some elements are mainly prepared ahead of time means that you won't wait for more than 10 minutes for your order. For this kind of concept, the food is tasty and well-prepared. I would call it: simplicity meets quality.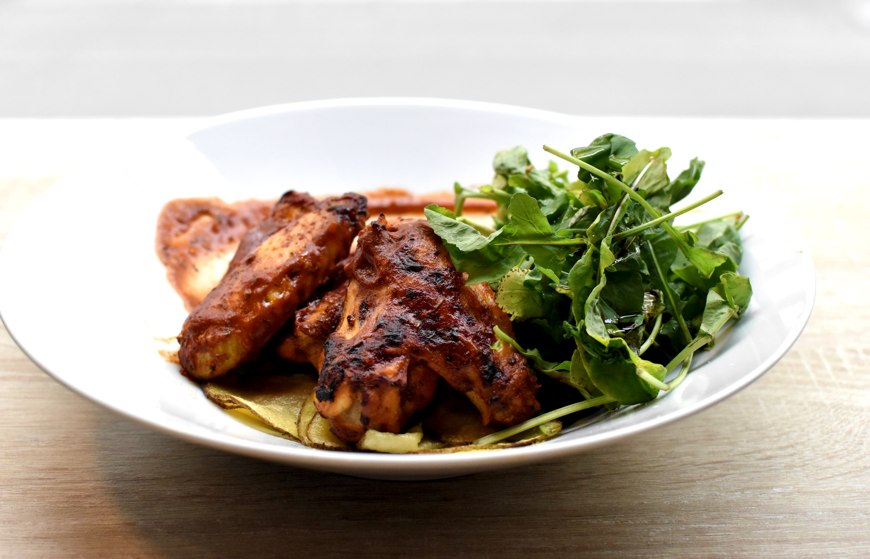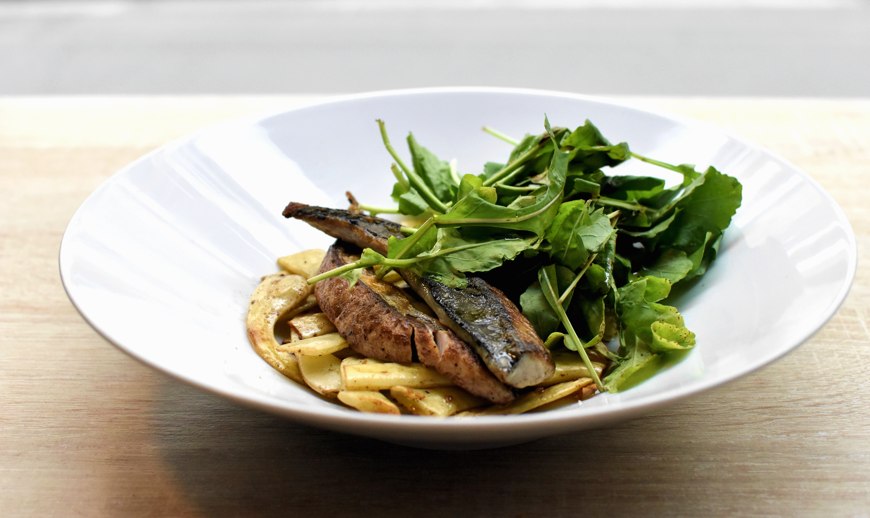 I had the BBQ chicken wings with potato chips and arugula salad and Katarina had the mackerel with yellow string bean salad. Both meals were delicious with only one problem: the BBQ wings are rather messy to eat and it's almost impossible to use cutlery if you don't want to waste all that delicious wing meat. :) And you really don't! So hands were used. Fortunately, this bistro concept gives you the option to do just that without looking weird. We also had a glass of Chardonnay Bibich each. The prices for this kind of meal plus wine were surprisingly affordable. For any combination of food and wine, the price will not go over 10 euros. Without wine, it can even be considerably lower.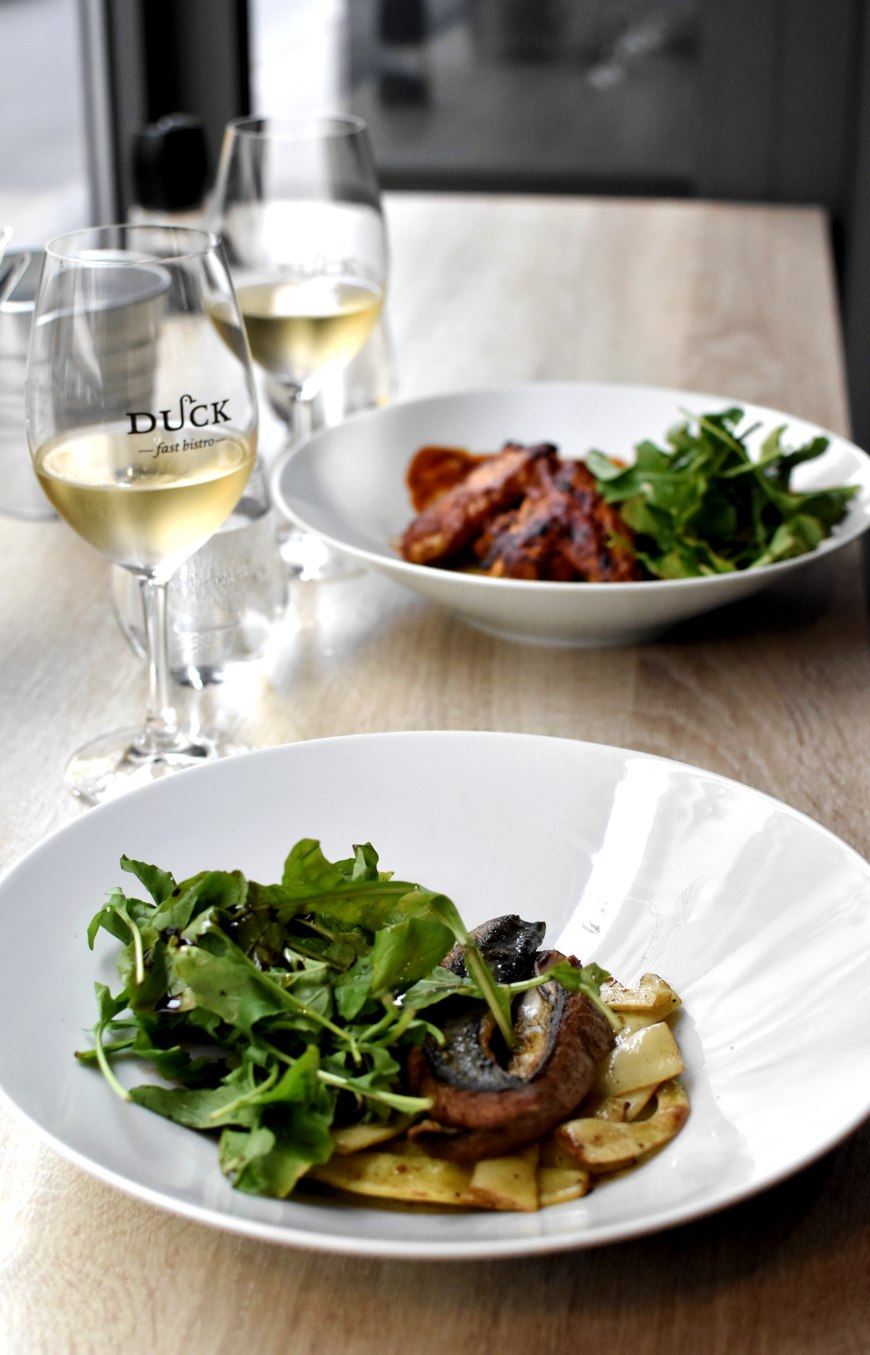 So if you're feeling hungry but don't want to spend your entire afternoon in a restaurant, and at the same time you don't want generic fast food on the go, take a stroll down to Teslina Street, choose your meal and enjoy some nice quality tasty food in a comfortable and relaxed setting.
By: Bojan Bocka