Tucked away in one of Zagreb's coolest neighbourhoods, only a 10 minutes' walk east from the main square, this unassuming little bistro seamlessly blends into the creative zone of Martićeva Street. In order for you to get the full picture let's just briefly touch upon the background of Martićeva Street. Although nowadays the area around Martićeva Street is becoming a progressing district that encourages sustainable living and creative entrepreneurship, it wasn't always like this. In the old days of communism, particularly in the 1980's, Martićeva was a gloomy "hardware, car parts stores and dealerships street" people usually weren't interested in. Later in the 1990's the shops were closed and the spaces abandoned. Luckily, some of the abandoned spaces have recently been revitalized and transformed into very cool venues ‒ from arty cafes and wine bars, organic and health food and cosmetics stores, deli shops to bookstore-cum-coffeeshop and a design exhibition/pop-up shop ‒ the district around Martićeva is now where the local culturists, unique businesses and artists come together. It has a sort of urban-European-metropolis kind of coolness. A must see!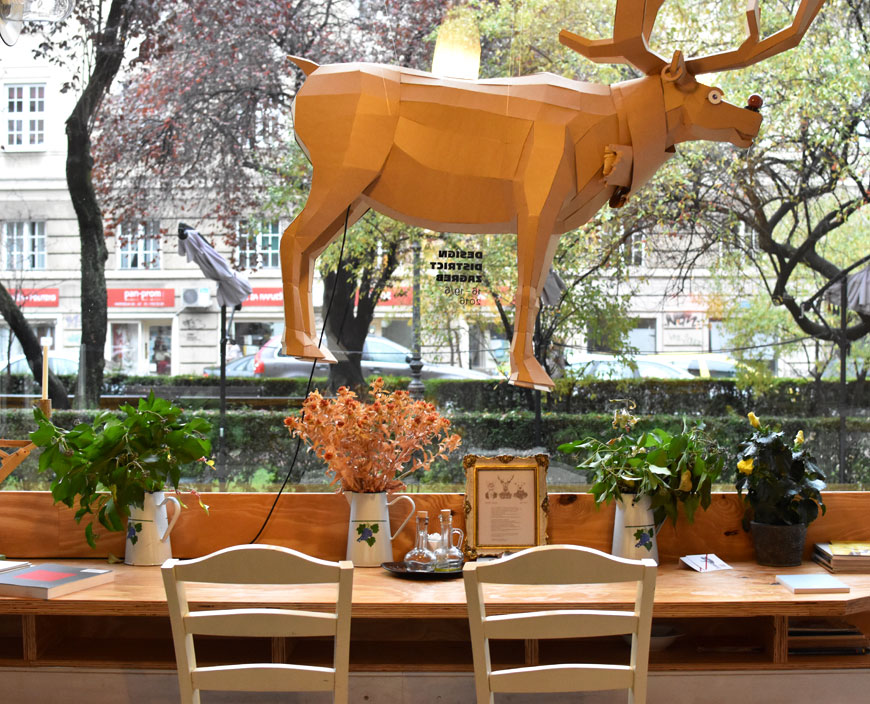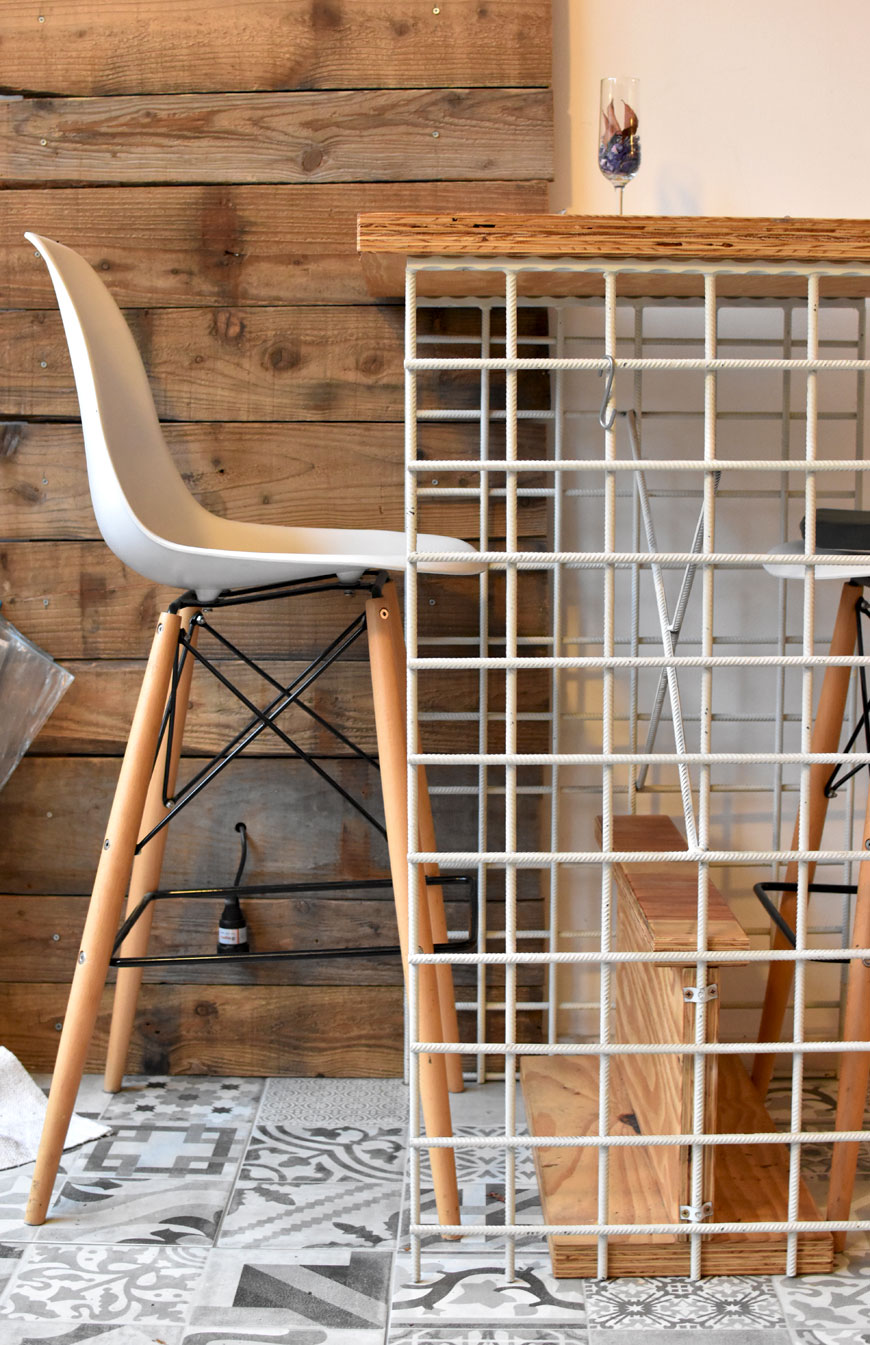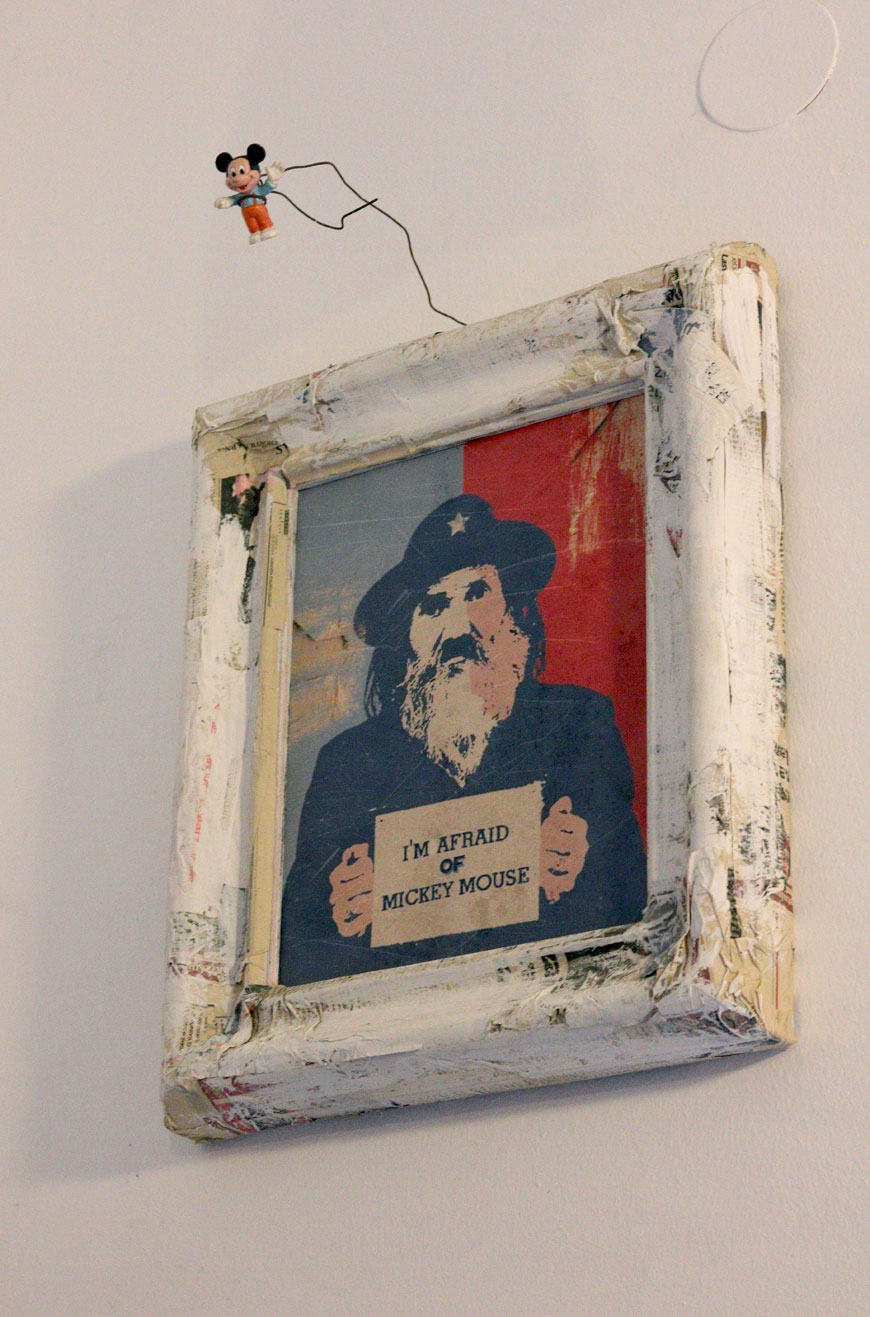 Divas Bistro (the address is Matrićeva 14F) is channelling precisely this hip creative vibe, without being pretentious. You'll notice an abundance of light coming in from the large window (which is great if you have to take pictures :D). The whole feel is a bit quirky and it attracts a slightly different sort of crowd, so you might stumble upon some young artists, architects or designers having lunch there. This unusual ambience, in which the works of interesting contemporary Croatian artists are periodically interchanged, encourages you to interact with the space, to inspect the details. The whole interior blends rustic elements, like blond wood, interesting floor tiles and peculiar art pieces effortlessly placed all over the place, creating a warm and cosy atmosphere with just a dab of playfulness. Currently there is a huge art piece by two artists (Marija Plečko and Petra Orbanić) displayed on the wall ‒ a wooden sculpture made of entangled sticks and twigs, almost touching you while seated.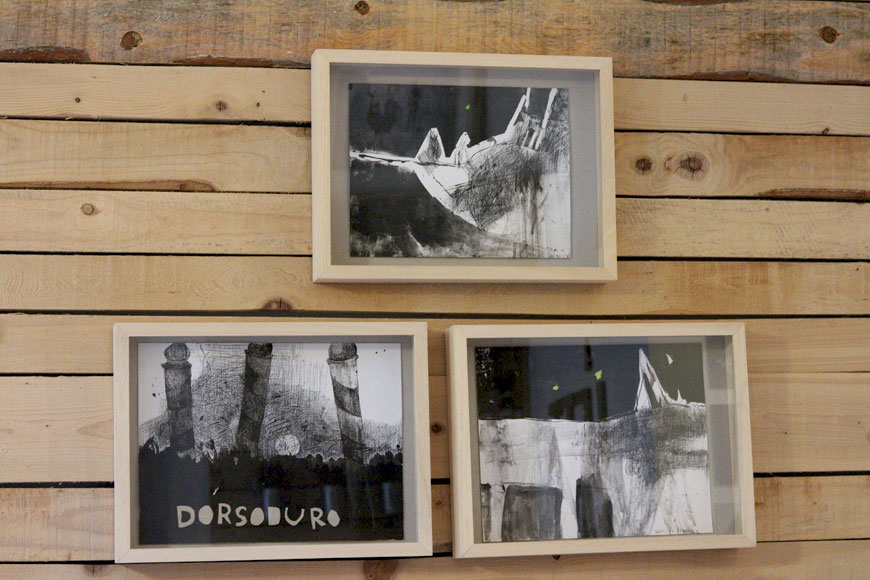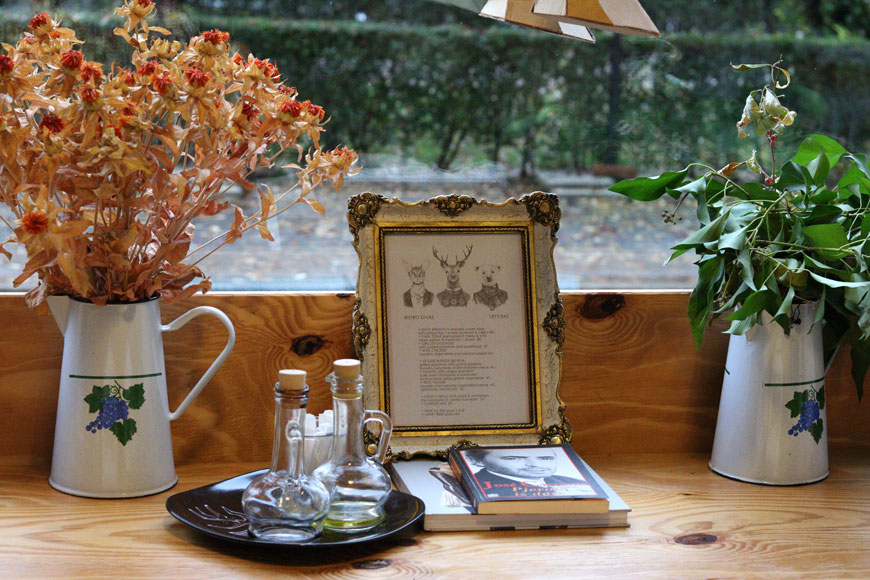 The food at Divas Bistro is less whimsical than the decor, but by no means boring. Their signature dish ‒ duck breast in Marsala wine sauce with grilled figs and potato and celery root purée ‒ might suggest that the cooking is much more serious and swankier than you would expect in the laid-back space you find yourself, but the rest of the menu follows the usual, nothing fancy, bistronomy classics, such as tuna steak, chicken and vegetable stir-fry (which was obviously Barbara's choice, since she is an unbending stir-fry junkie), grilled pork tenderloin with homemade spinach gnocchi in red wine and cherry sauce, veal strips in mushroom and coconut milk sauce with basmati rice and various other seasonally inspired dishes. The changing menu usually covers one local dish and currently that dish are the comforting roasted sausages with onion mashed potatoes and sauerkraut. There are several vegetarian classics such as falafel with grilled veggies and minty yoghurt dip, stir-fry veggie noodles sprinkled with peanuts and a quinoa burger served with home-style potato chips seasoned with Grana Padano cheese. Just in case you were planning on eating there, check their page for the latest version of the menu.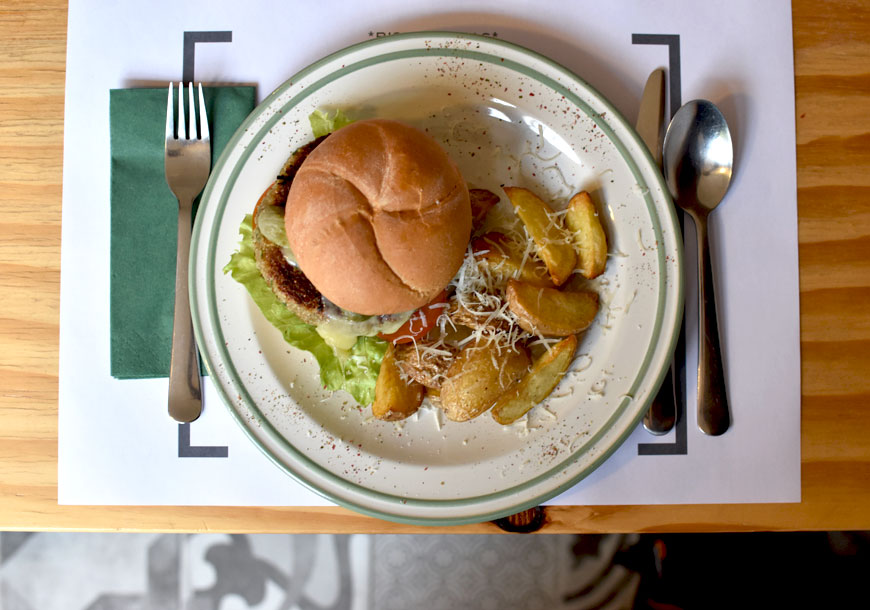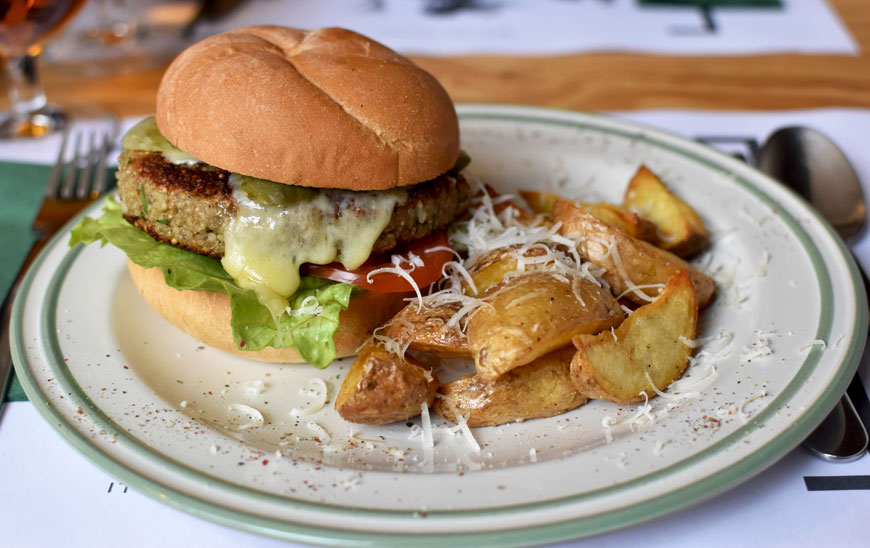 Surprisingly, the quinoa burger was actually Katarina's choice of the day. Being a true carnivore by nature, there is no way a meatless burger could ever beat the tender, rosy beef patty Katarina loves so much. But okay, veggie burgers are an entirely different story in which you're not looking for the same juicy details and the same level of excitement as you do with beef. As far as the texture goes, the burger was sufficiently moist with fairly interesting Middle-Eastern seasoning but Katarina wished there was more cheese in it, to add a bit of ooziness, a bit of sensuality. All in all, a really healthy burger, if that tickles your fancy...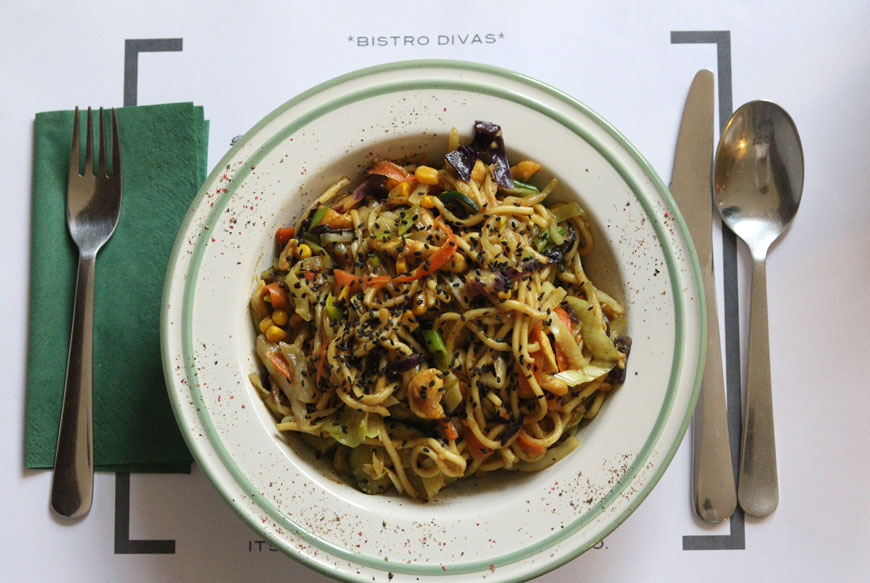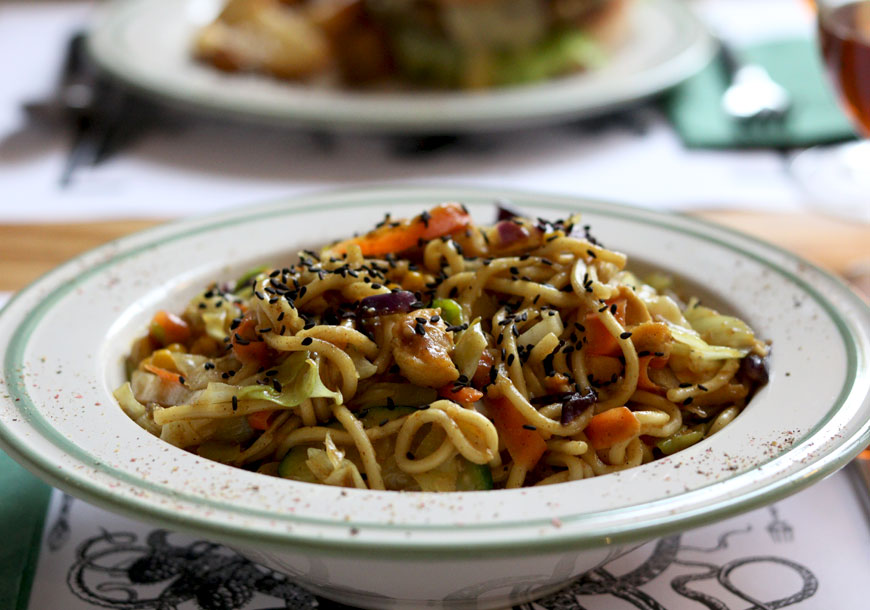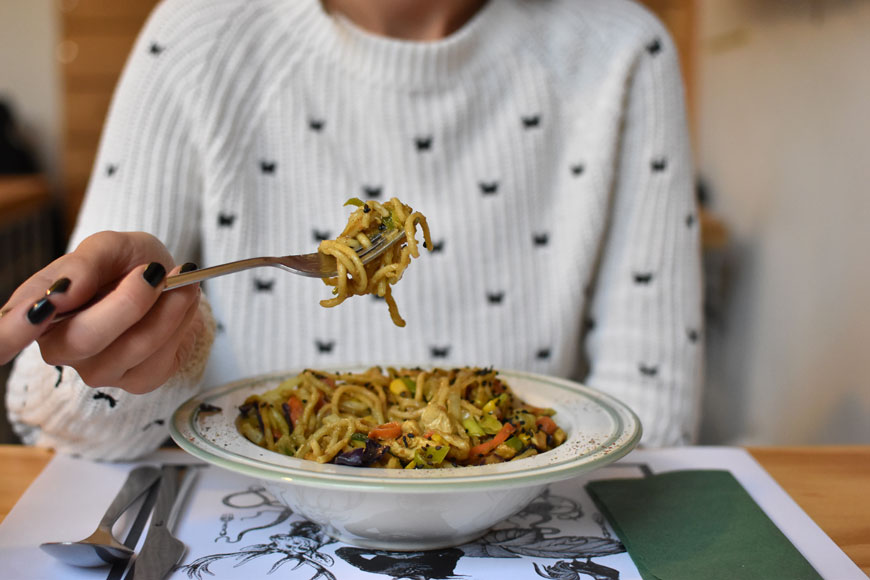 As mentioned, Barbara had the chicken and vegetable stir-fry with noodles and sprinkled with peanuts. She has probably tried all of the stir-fry dishes in Zagreb in the past year or so, so she is kind of a stir-fry specialist (or a stir-fry freak, if you ask Katarina). The one she had in Divas Bistro was pretty standard with all the elements a stir-fry dish requires. Nothing spectacular, but nothing disappointing as well. We should've ordered the duck, but we were not in the mood. Stupid!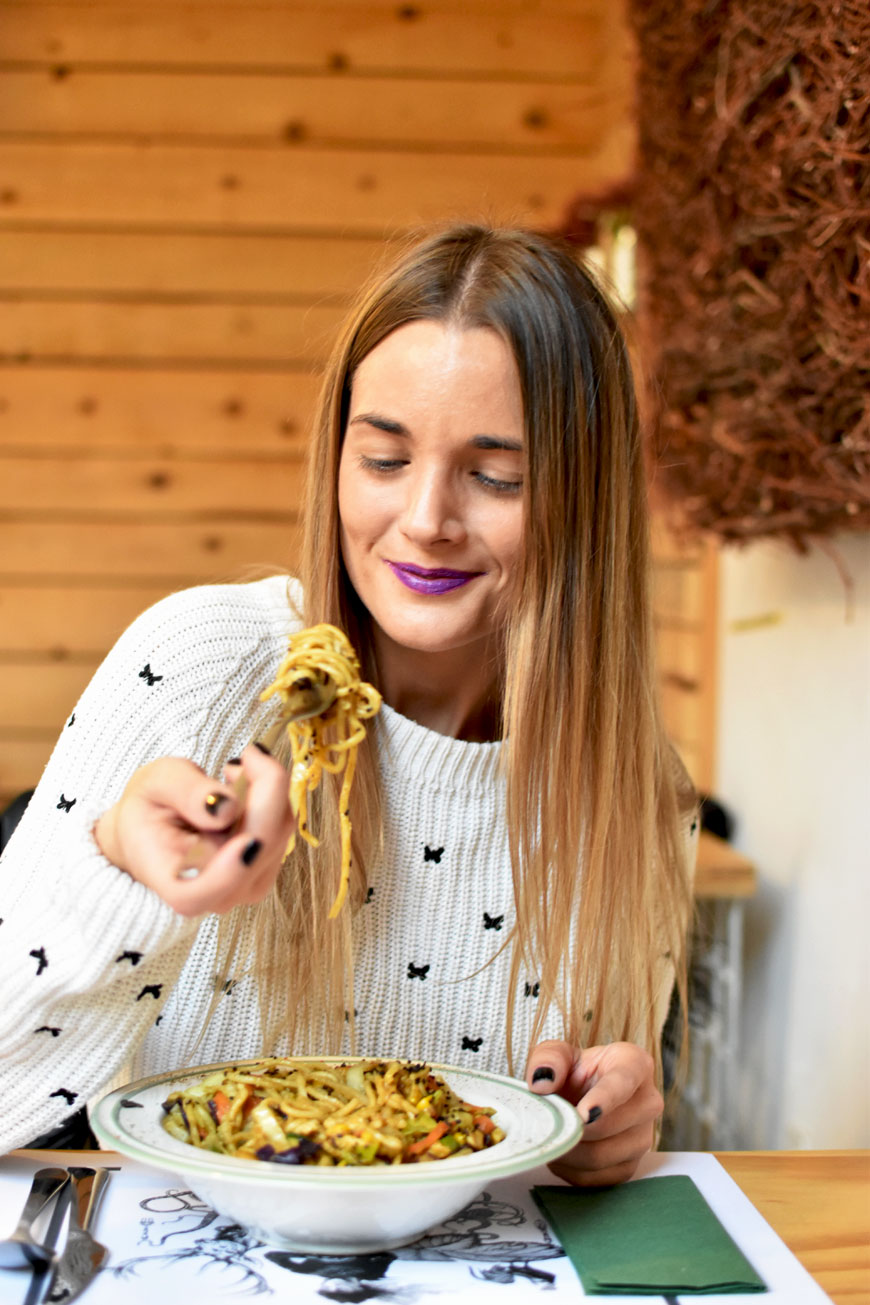 The prices are reasonable with the duck breast at 10 euro being the most expensive item on the menu, while the rest of the dishes cost around 6 euro. There are several great craft beer options from local microbreweries, and for those who prefer a glass of wine, you can choose from the five labels available. Being a bit off the beaten path, Divas Bistro is not usually crowded so you won't need to make a reservation. If you love art and enjoy privacy while eating, Divas Bistro is not going to let you down.