It seems that spring has sprung in more ways than one, and that is especially true in the case of Zagreb's food scene! New restaurants, cafés and bistros are springing up like mushrooms ‒ so fast that I can barely keep track! If you follow this blog, you know I've written about cool breakfast places in Zagreb before, but a lot has changed over the past six months and it's time for some serious revision. Though, I must say, not a lot has changed in Zagrebians' early morning eating habits. Breakfast is still the most neglected meal of the day, but that doesn't mean you should follow in our footsteps. Exploring the streets of an unknown city on an empty stomach is never a good idea, as you surely know. That's why I'm sharing with you 7 great breakfast spots that our beloved city has to offer. From an artisan bakery, a café serving stacks of pancakes and toasts, a glamorous breakfast in a historic hotel bistro to a place devoted entirely to eggs, here's where you should go for breakfast in Zagreb in 2017!
Kava Tava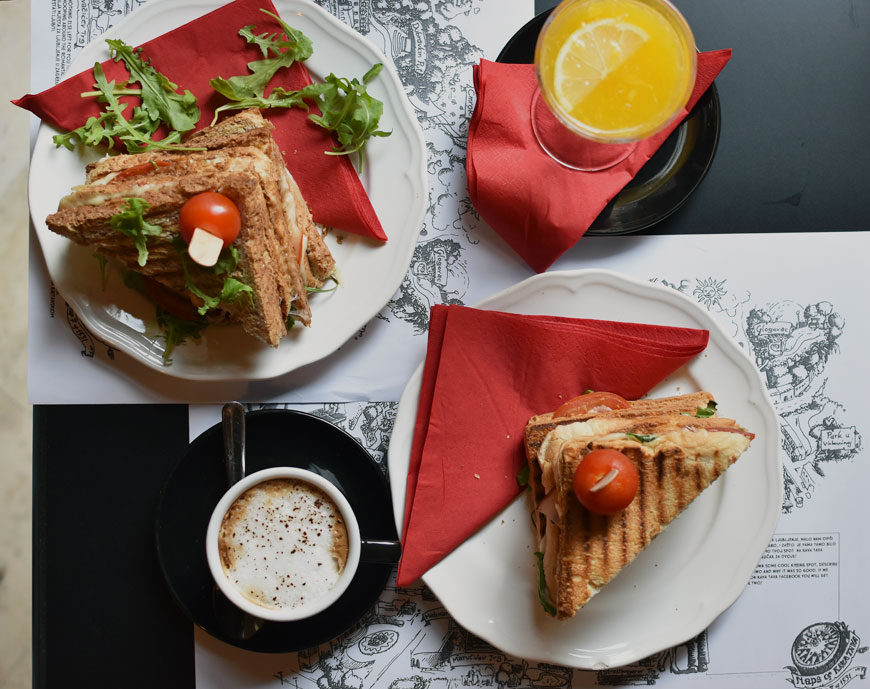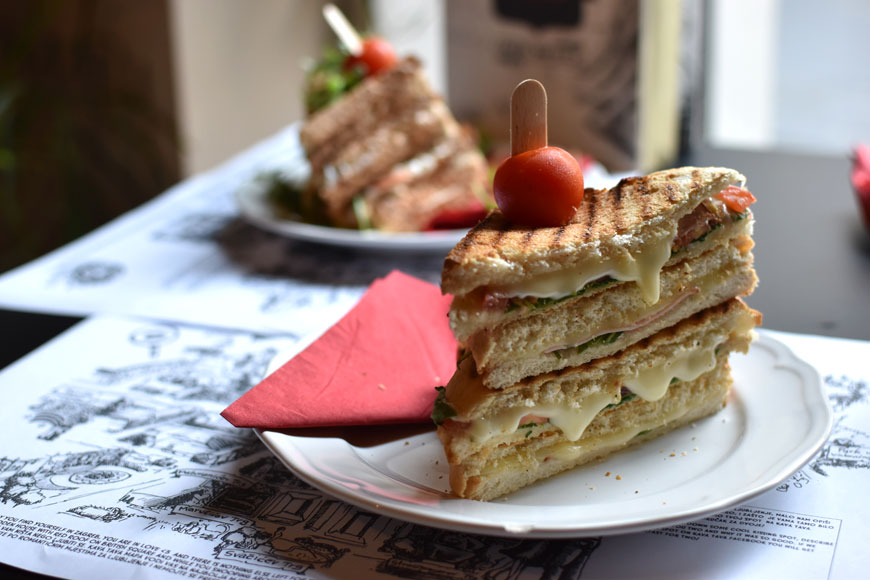 This very successful café that has been catering to travellers' and Zagrebians' breakfast needs for the past 10 years can be found at two locations: Britanski trg 1 and Tkalčićeva 12. I prefer the one located on the British Square (Britanski trg 1) because the quirky interior inspired by Alice in Wonderland and a quiet and relaxing vibe is simply mesmerising. Also, because I like to watch people pass by through the large glass windows. (Yes, I'm a people-watcher!) Combine that with some soft jazzy tunes, strong coffee and a hearty breakfast and you'll never want to leave this place. You have to try their house specialty ‒ činkice ‒ American style pancakes with various scrumptious toppings such as Nutella, strawberries, banana, white chocolate etc. (3.5 euro). But if you're the type of person who'd always choose a bacon-egg-and-cheese combination over pancakes (like myself over here), they've got you covered. There's sunny side up eggs, served with or without a fried Wiener sausage and bacon (around 2 euro), a super-filling English breakfast (6 euro), and various toasted sandwiches (around 3.5 and 4 euro) suitable for vegetarians as well, all made with ECO certified ingredients.
· Britanski trg 1 and Tkalčićeva 12, Zagreb, http://www.kavatava.com/, Mon-Sun 7 am-12 pm, serving breakfast all day
Le Bistro Esplanade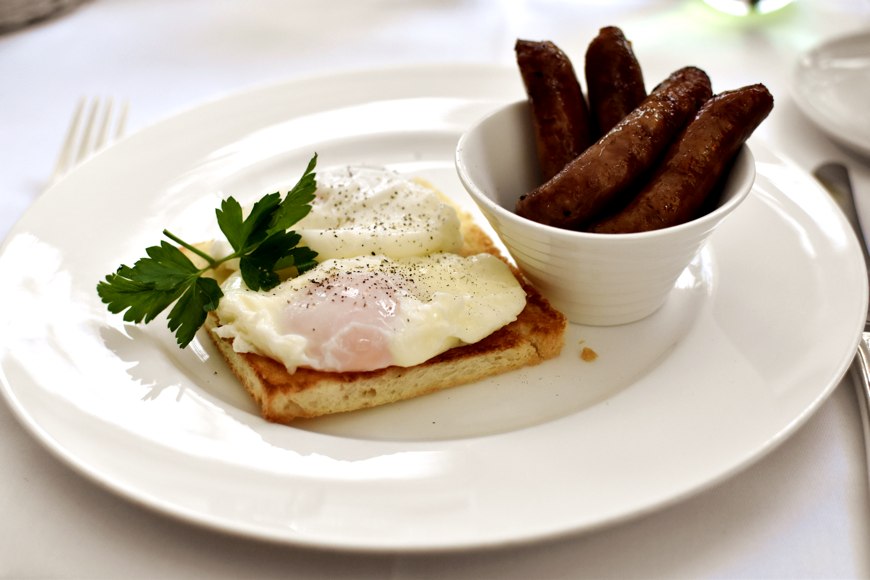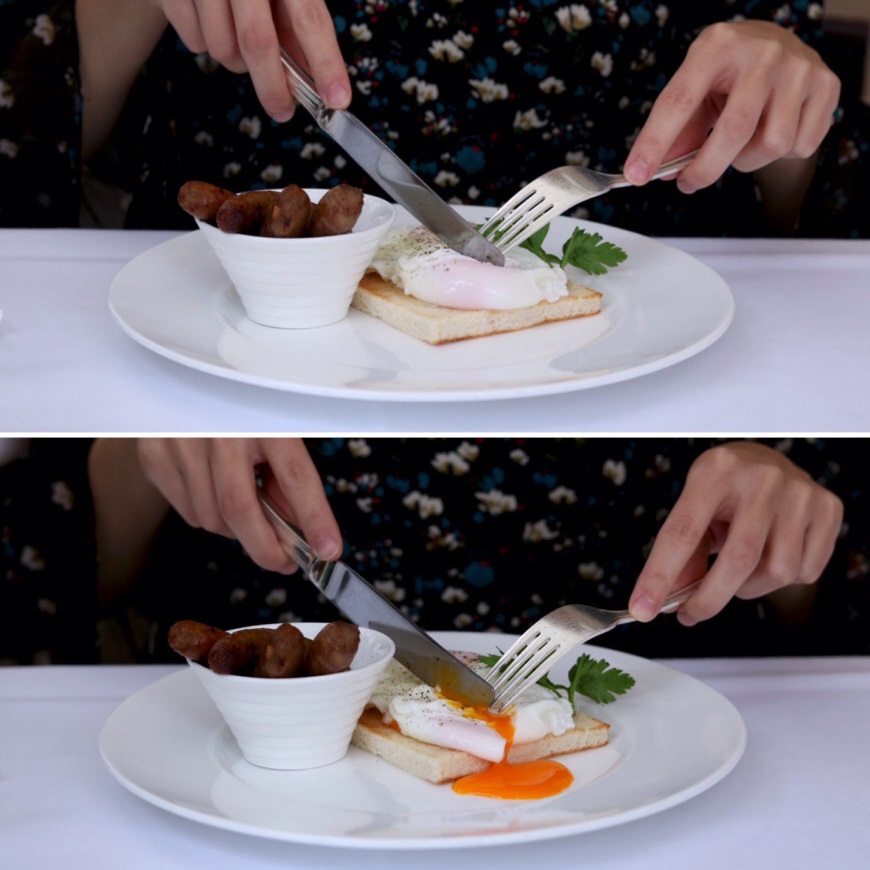 If you're more of a slow-and-glamorous-start-of-the-day kind of person (hello Beyoncé!), head over to the Le Bistro Esplanade located by the stylish art nouveau Esplanade Zagreb Hotel near the Zagreb Central Station. This place has glamour and chic written all over (just check one of my previous reviews here), which originates from its history, but their generous breakfast menu does the job as well. For the health-conscious among you, there are lighter options such as a fresh fruit platter or grilled pineapple with honey and pumpkin seeds. The sweet-toothed can delight in French toast with maple syrup, hot oatmeal with acacia honey or crêpes with maple syrup and fruit jam. And the savoury bunch like myself can indulge in the decadent Eggs Royale (around 9 euro), or the fluffy omelette with some Pag island cheese, ham, mushrooms and fresh herbs (around 9 euro). All of their breakfast options can be adapted to various nutritive restrictions so no need to worry. By the way, I could totally see Beyoncé having breakfast here!
· Antuna Mihanovića 1, Zagreb, http://www.esplanade.hr/press/download/menus/Esplanade-Zagreb-Le-Bistro-breakfast-menu.pdf, Mon-Sun 9 am-11 pm, breakfast until 10.30 am
Korica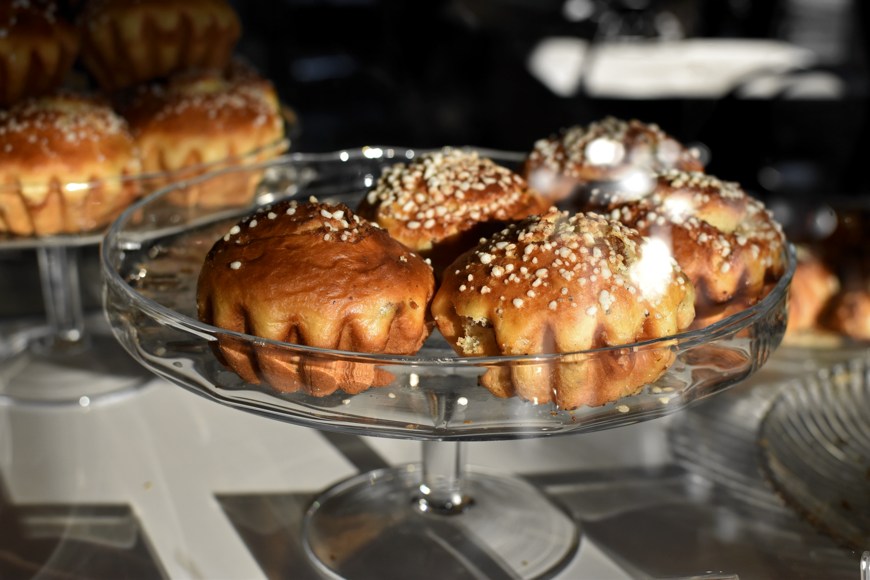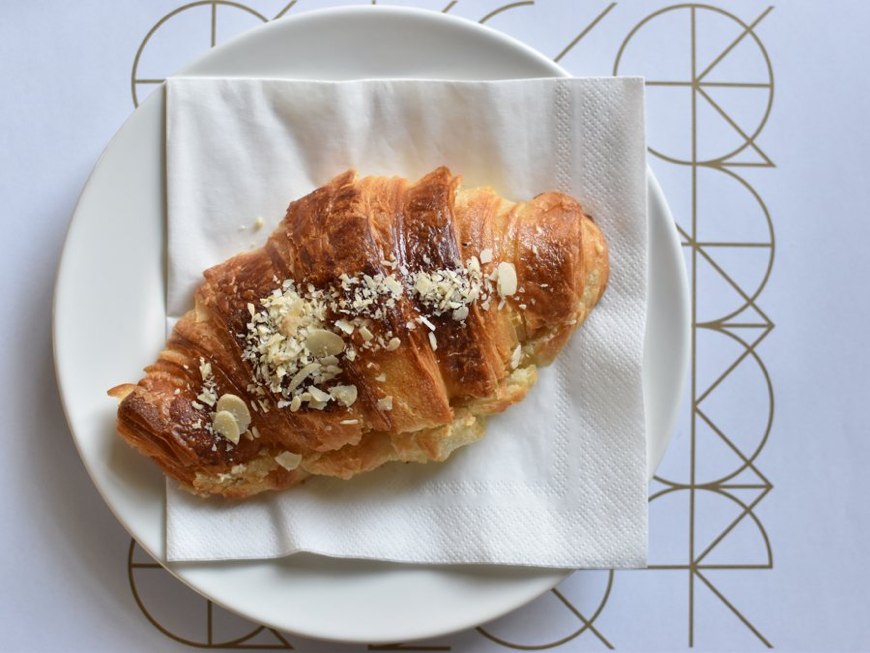 Grabbing a pastry from one of the very many bakeries scattered around the city is the way most Zagrebians have their breakfast. While it's the most convenient option for the always on-the-go people, it's not the healthiest one (yeah, whatever, Katarina). However, recently Zagreb got its first artisan bakery – Korica – which prides itself in using only basic natural ingredients with no chemicals, preservatives or additives in their baked goods. Woot! You can choose from a range of delicious French pastries (brioches, croissants, baguettes), fruit pies, cookies and various dessert breads (marble bread, banana bread, and lemon and poppy seed bread) at around 1.5 euro per piece while sipping on your first morning coffee. If you ask me, you should try the killer almond croissant, which is the yummiest and flakiest croissant I've ever tasted! I bet the smell of fresh bread and their stunningly bright and airy interior with lots of light coming through the large windows will wake up your senses.
· Preradovićeva 39, Zagreb, http://korica.hr/ , Mon-Fri 7.30 am-8 pm, Sat 8 am-4 pm
Eggspress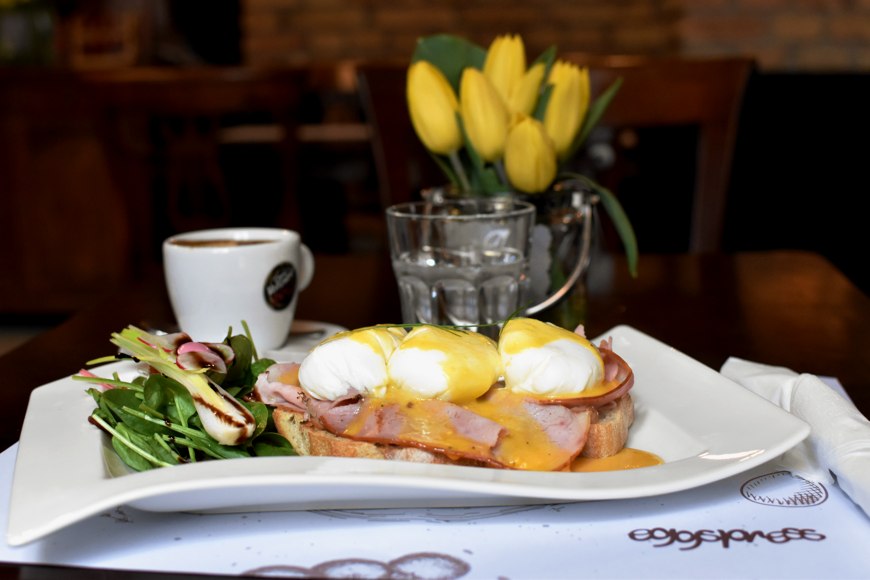 The latest addition to the Zagreb food scene is a place devoted entirely to eggs! Eggspress is the first and so far the only omeletterie in Zagreb, and they've decided to show the world there's more to eggs than sunny-side up, scrambled and boiled (love them all!). And since eggs are a universal staple breakfast food, it's only logical that Eggspress should find its place on this list. In addition to the egg dishes I've already mentioned, they offer some more complex egg creations such as eggs Benedict, eggs Royal, shakshouka, egg sandwich (for which they use Korica bakery bread), egg quiche, egg salads, ham and veggies omelette (which they make with egg whites only, as well), and there are even two egg-based desserts: chocolate mousse and šnenokle (aka the "floating island") – a dessert made of egg whites served floating on a milky custard sauce. If you're an egg aficionado, this place should seem like heaven. The address is Boškovićeva 11, which is very close to Zrinjevac Park. The only downside? The pricing. Most of their meals range from around 5 to 10 euro, which is, if you ask me, a bit much, but all the ingredients are organic and sourced from local family farms so maybe the pricing is justified. I don't know. But who cares, you're on vacation, right?
· Boškovićeva 11, Zagreb, https://www.facebook.com/EggspressZg/, Mon-Sat 9 am-11 pm
Otto & Frank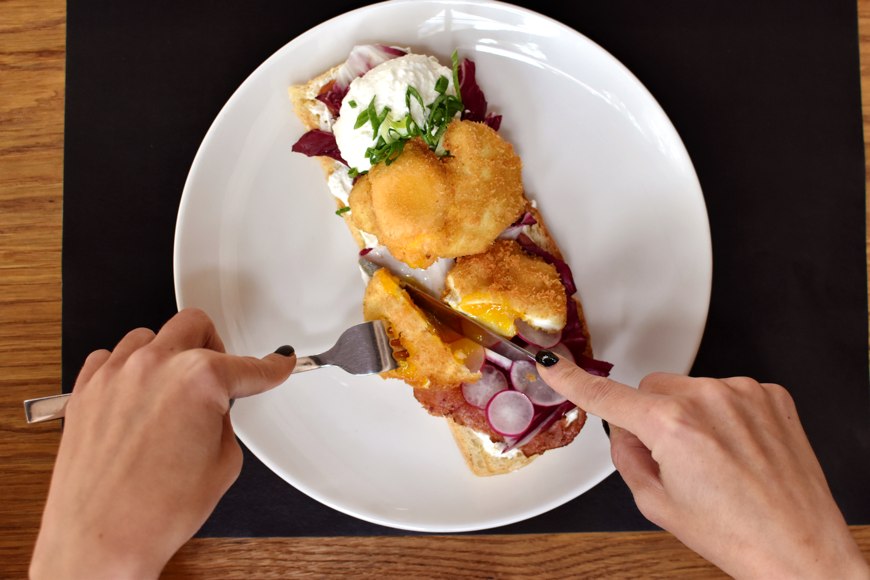 Otto & Frank has been the topic of several Sinful Spoonful reviews. They've been keeping things interesting by organizing various food-related events, themed dinners and wine tastings but the reason I'm once again recommending this place is their breakfast (which is available all day). Located on the buzzing Tkalčićeva Street, Otto & Frank serves all those familiar morning meals such as sunny-side up eggs with bacon (3.5 euro), apple, cinnamon and almond oatmeal, and Nutella and banana French toast (3.7 euro). There are two toast options (ham and cheddar, and prosciutto and mozzarella) but I highly recommend their signature dish ‒ the modern Zagreb breakfast (5.5 euro). Integrating traditional staple breakfast ingredients from the Zagreb region, they serve two softly poached and deep fried eggs with grilled ham, horseradish infused cottage cheese, sour cream, radicchio and spring onions. After that breakfast you'll be up and ready to soak up the Zagreb culture in no time, I promise!
· Tkalčićeva 20, Zagreb, http://www.otto-frank.com/, Mon-Thu 8 am-12 am, Fri-Sat 8 am-1 am, Sun 9 am-11 pm
La Maison des Waffles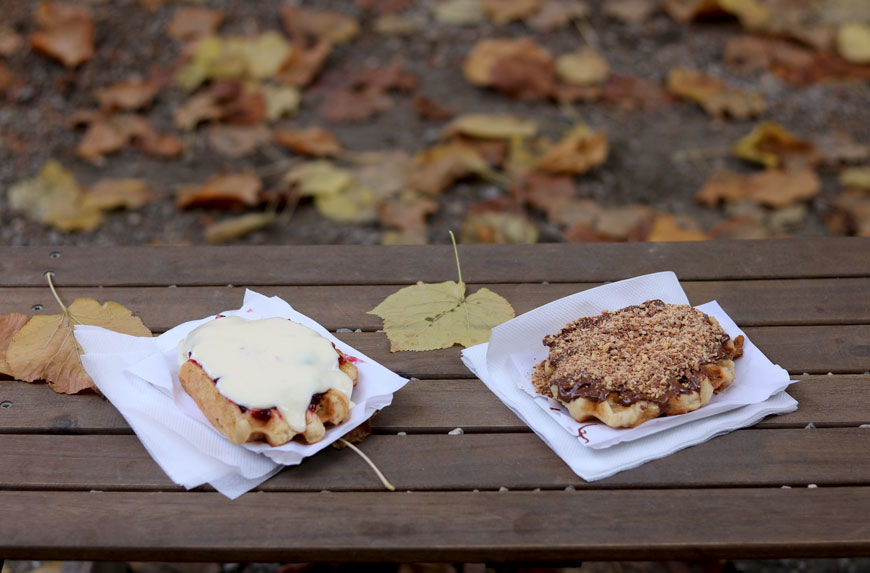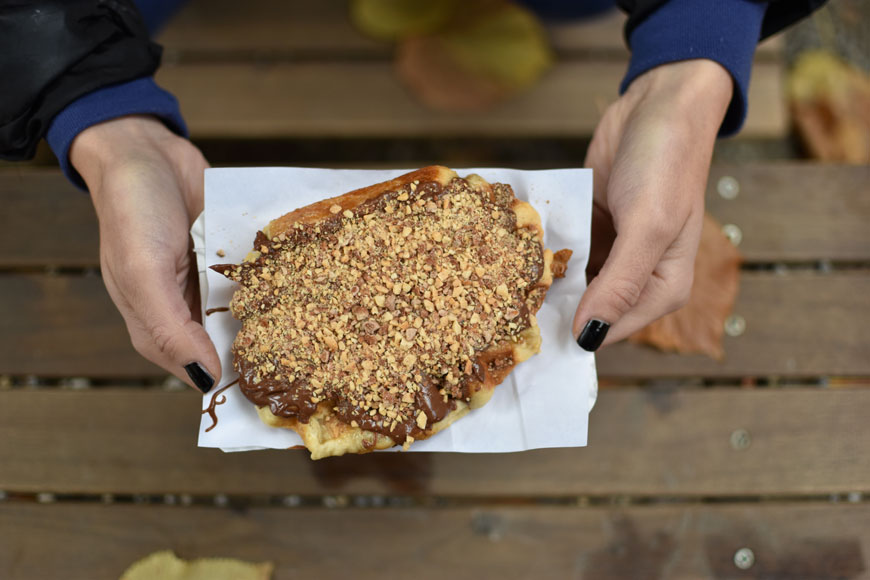 If you like to start your day on a sweet note, you can find some intensely sweet treats at the cute little La Maison des Waffles shop. Located in Masarykova Street, at number 19, the shop is constantly tantalizing all the innocent passers-by with the sugary smell of waffles they offer. You can't miss it, even if you want to. So just step inside and choose one or all of their equally tempting toppings on offer. There's Nutella, Belgian nougat, Lino lada milk (a Croatian spread made with full-fat milk and hazelnut), forest fruit, apricot, vanilla cream or honey. For a touch of crunchiness, add some chopped walnuts, coconut, peanuts, cookies or whipped cream and there you have it: the ultimate dessert decadence. A word of warning, the waffles are super sweet so if you're watching your weight, you might want to skip it. If not, you'll be interested to know they serve waffles all day long and you can either take them to go or enjoy them on the terrace.
· Masarykova 19, Zagreb, Mon-Fri 8 am-10 pm, Sat 9 am-10 pm
Hemingway Bar & Bistrot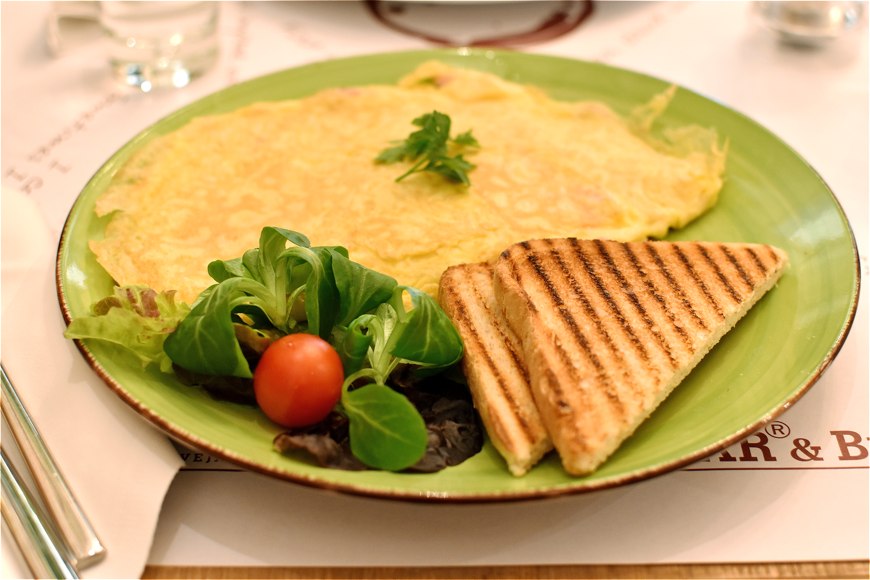 Spring brings along beautiful sunny weather, which can only be truly appreciated on an outdoor terrace of your favourite café or bistro with your friends. Inspired by the charming Paris sidewalk brasseries and bistros the Hemingway Bar & Bistrot serves breakfast from 8 till 11 am in their 1930's bright and stylish interior with a sophisticated vibe. The breakfast menu largely consists of classics: omelette with mozzarella or vegetables (around 3 euro), toast sandwiches (around 2 euro) and, in the true spirit of the French, croissants. Their coffee comes from the Lively Roasters Co., a small specialty coffee roasting company based in Zagreb, and it's one of the best ones you can get in Zagreb! Hemingway Bar & Bistrot is located on Marshal Tito Square 1, with a beautiful view of the 1895 neo-baroque architectural masterpiece ‒ the Croatian National Theatre. If for no other reason, you should definitely come for the view. And coffee! :)
· Trg Maršala Tita 1, Zagreb, http://bistro.hr/, Mon-Sat 8 am-11 pm, breakfast 8 am-11 am
How about you? What is your usual breakfast? Do you prefer sweet or savoury breakfasts?
By: Katarina Burić