First off, before we tell you more about the concept of Kava Tava, we should briefly tackle the issue of eating breakfast outside of the home in Croatia. It's no secret that some 90 percent of Croats eat their breakfast at home. The number should be more or less accurate when applied to the people who actually eat their breakfast, because although breakfast is the most important meal of the day, it's also the one we have the least time for. Being in a constant race against the clock we usually either skip it or resort to the most convenient (and certainly not the healthiest) option ‒ grabbing a pastry from one of the very many bakeries scattered around Zagreb. We can bet that one of the first things you will notice in Zagreb is the abundance of bakeries. They're everywhere!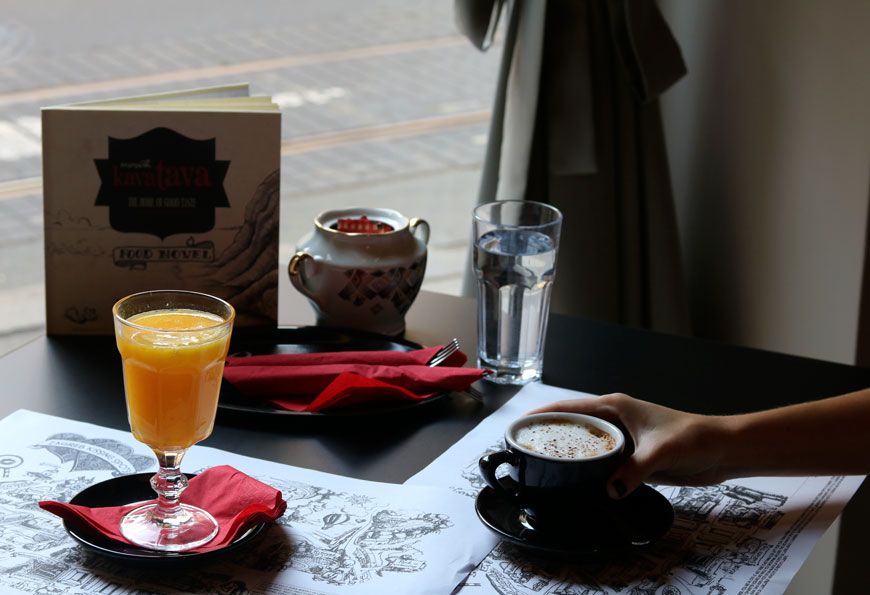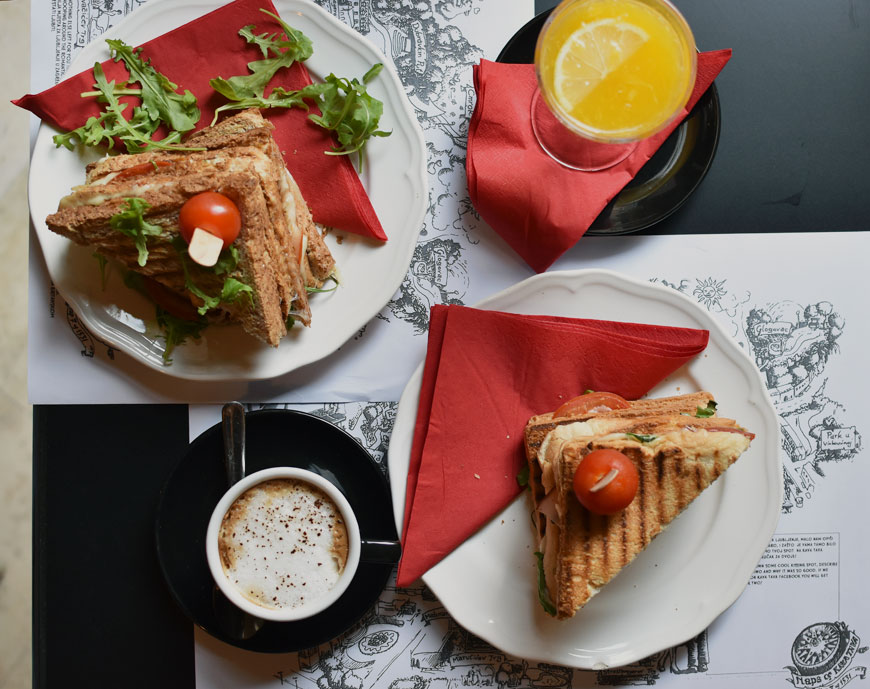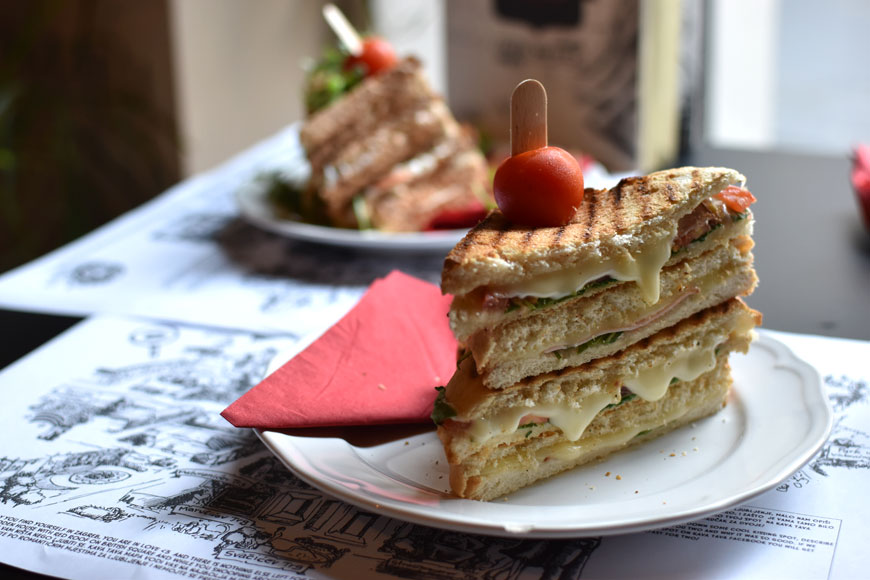 Luckily, there are a few spots in town that offer healthier options that will cater to your body's needs and satisfy your palate right from the morning. One such spot is Kava Tava (translates to Coffee and Pan), one of the first places in Zagreb promoting a hearty breakfast at a slower pace. Their story begins at Britanski trg 1 (British Square 1) in 2007 when they opened a small outdoor wooden house at the farmers' market on Britanski trg, an excellent location due to the crowds of Sunday morning visitors because of the traditional Antique and collectibles fair (you must not miss, by the way). The Kava Tava concept was franchised the following year, when the location at number 12 in the groovy Tkalčićeva Street opened in downtown Zagreb.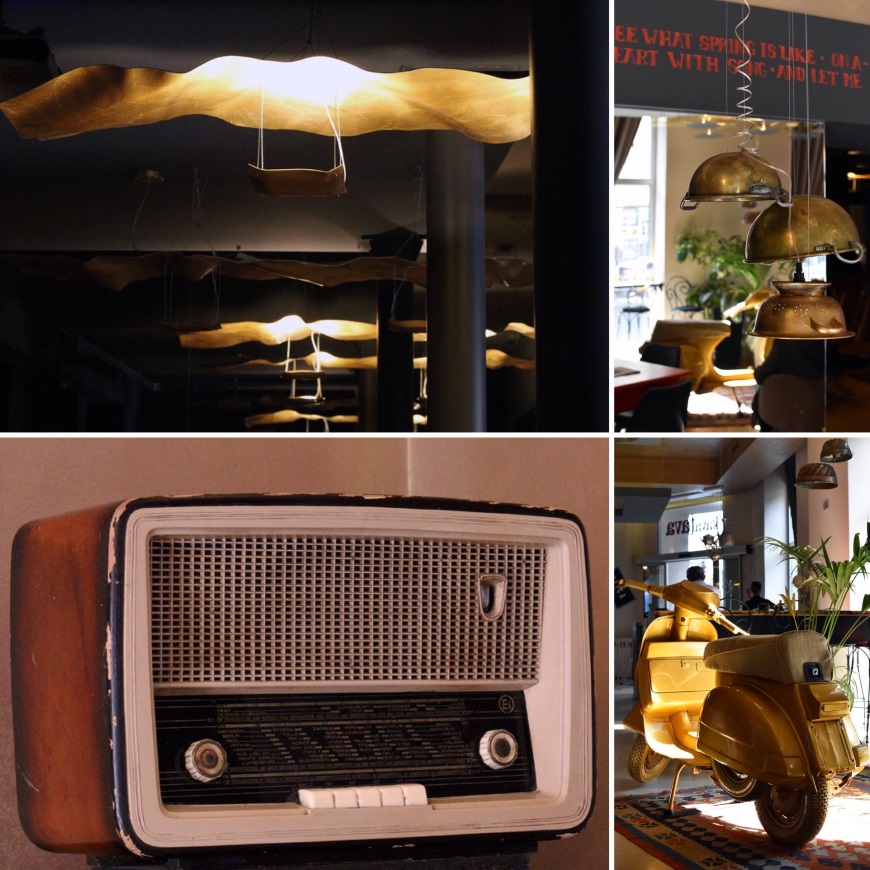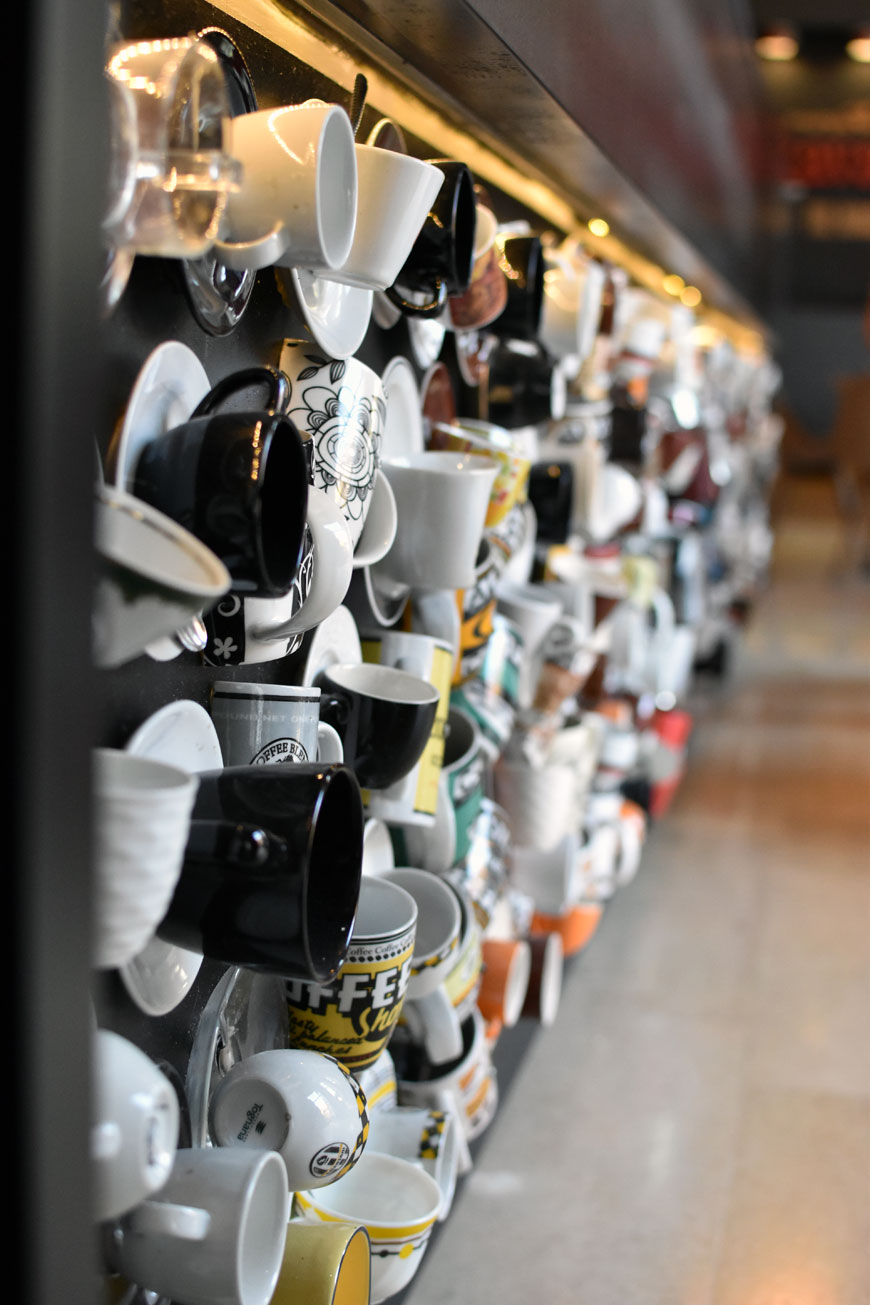 They have recently opened a bigger venue on the corner of Britanski trg and Ilica Street revealing some interesting fresh novelties. And as usual when we hear about a new or refurbished foodie venue in town, we simply cannot resist lurking around a bit. So we lurked. Inspired by Alice in Wonderland, the quirky interior is refreshingly different with eye-catching bright colours and clever decorations that will wake up your senses together with a flavourful cup of coffee and a few classic breakfast choices.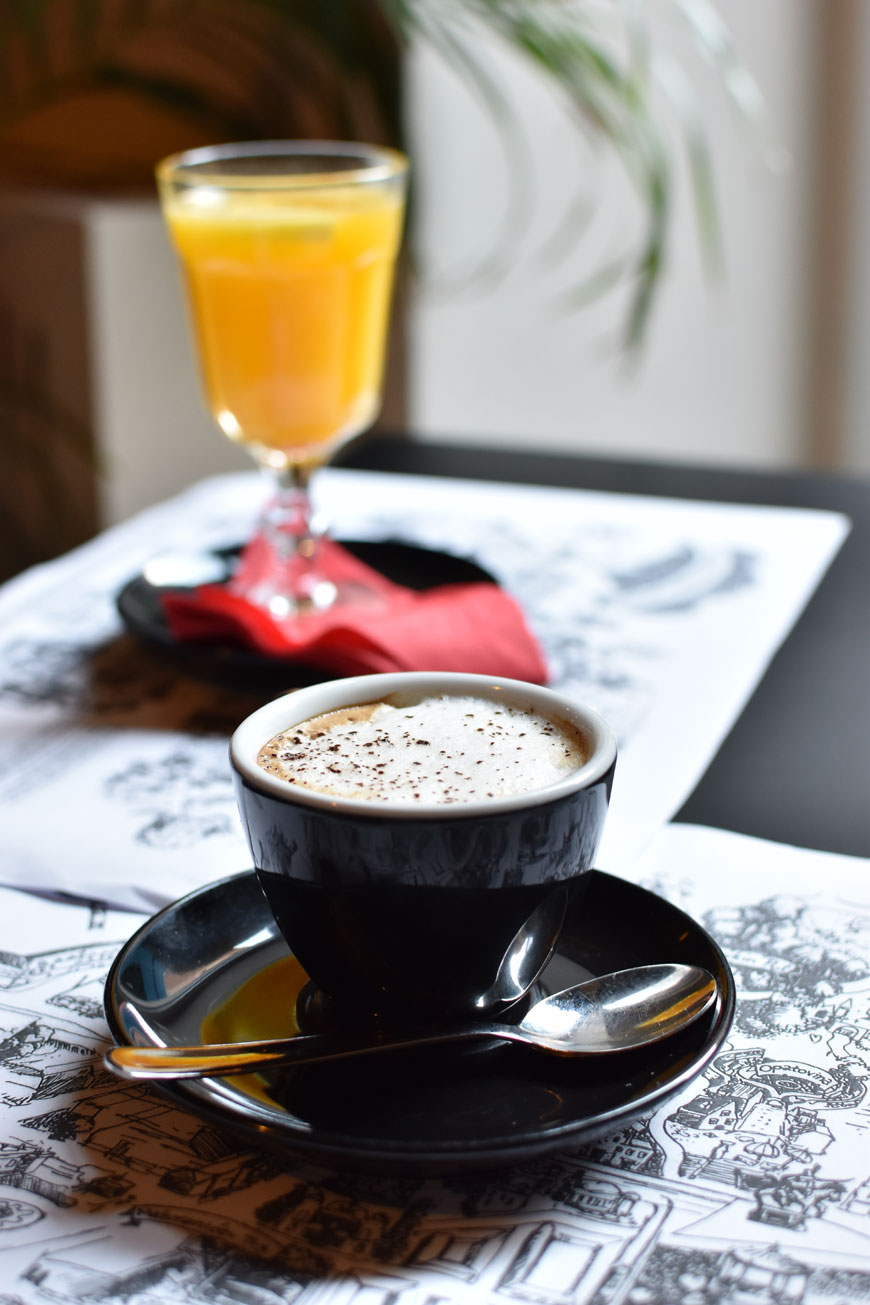 There's the English breakfast that will fill you up for the day, various toasted sandwiches including a vegetarian option, sunny-side up fried eggs, served with or without a fried Wiener sausage and bacon and, naturally, their famed trademark dish called "činkice", which are essentially American style pancakes with various scrumptious and sinful toppings such as Nutella, strawberries, banana, white chocolate etc. forming a mouth-watering pancake tower. Basically, they serve the ideal hangover/break-up/I-feel-like-crying-and-laughing-at-the-same-time type of comfort food. Something delicious and filling enough to fight hunger for hours. And the best thing about Kava Tava is that they actually serve breakfast all day long. So if your energy tank is running on empty after days of endless walks around Zagreb, you can simply pop in, grab a cup of coffee, sit by the window and enjoy the glimpse of sunshine while people pass by.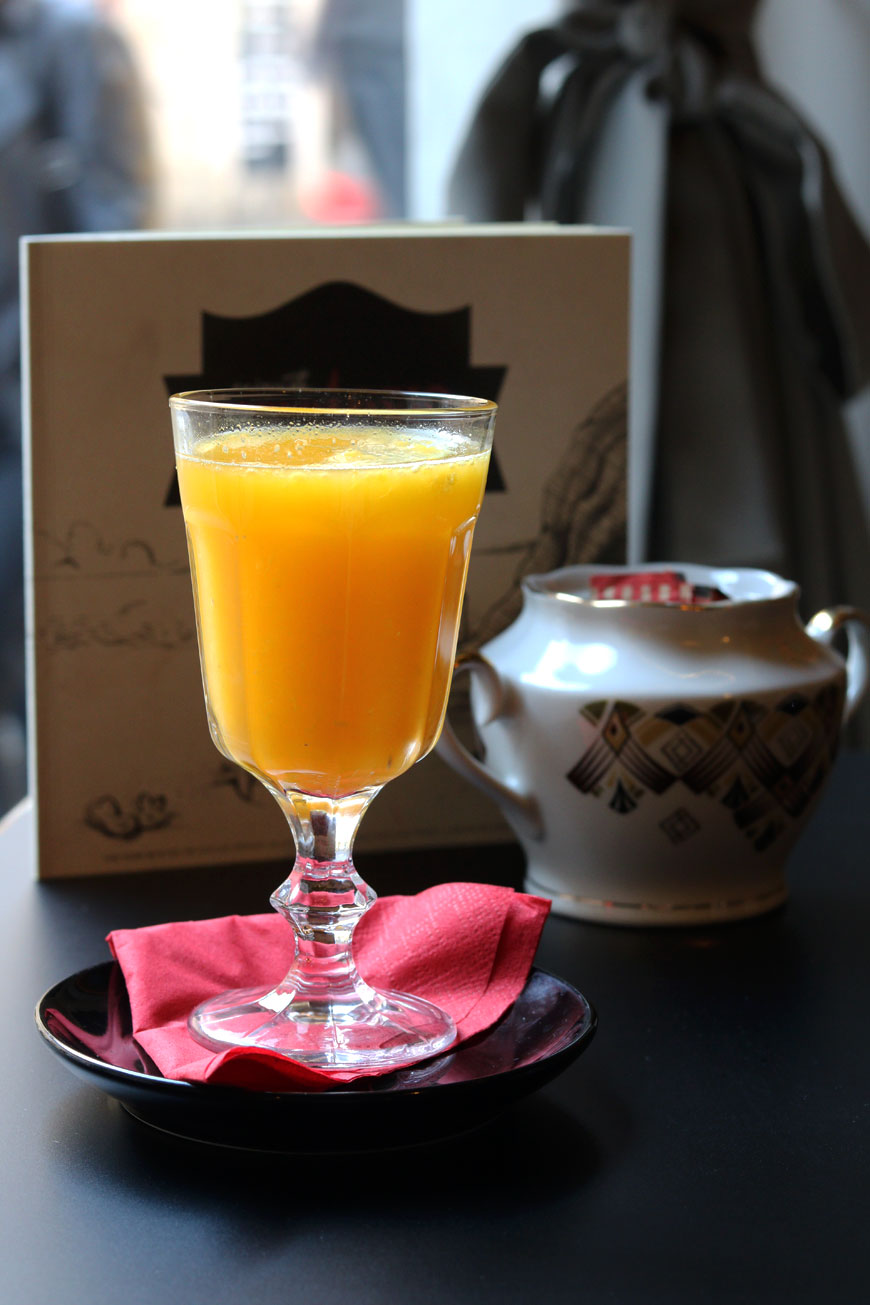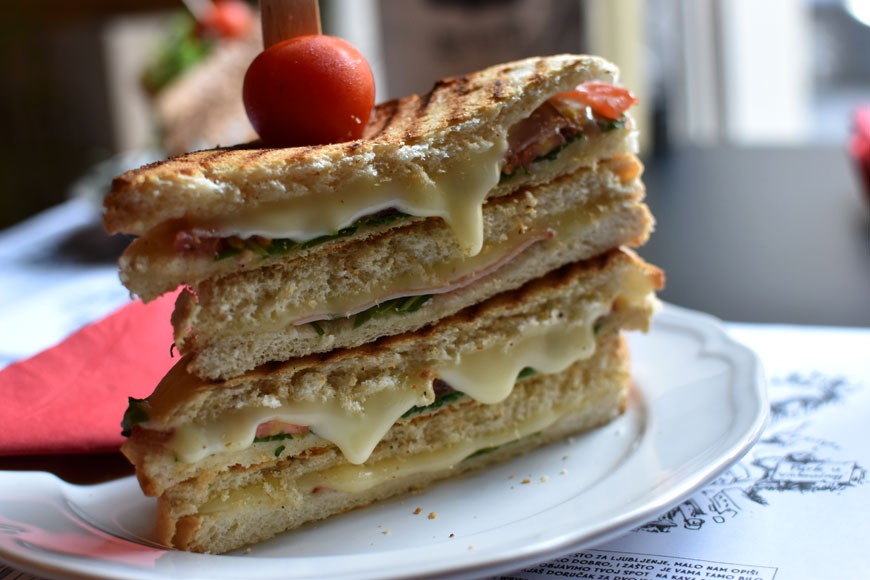 We can't say we only popped in for the coffee and nice view because we are, after all, seriously dedicated food bloggers with a mission of eating everything there is in Zagreb (because sometimes, for the greater good, sacrifices must be made)! Our breakfasts of choice at Kava Tava were toasted sandwiches: a toasted club sandwich with ham, cheese, arugula and tomato for Katarina and a veggie club sandwich with mozzarella, cottage cheese, arugula, lettuce and fresh tomatoes for Barbara.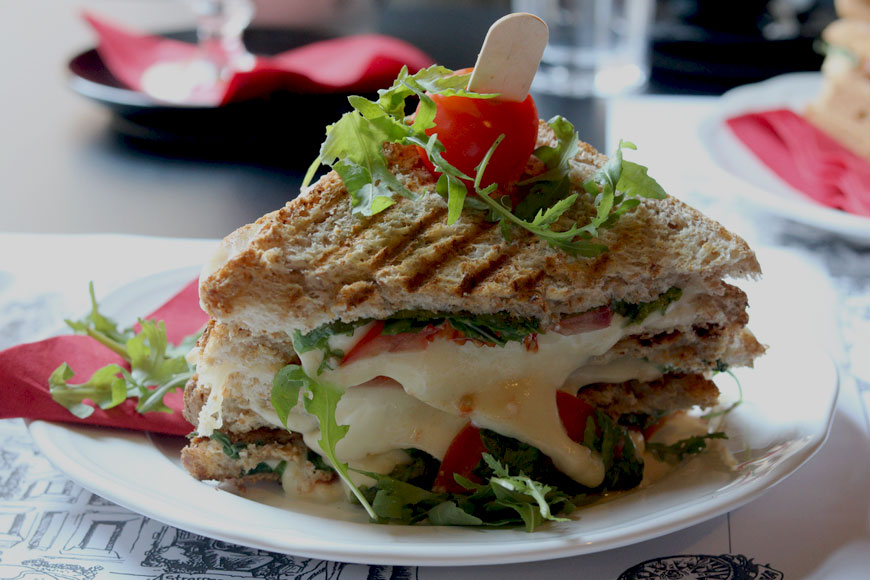 The sandwiches were sufficiently big, reasonably tasty and with a generous amount of cheese melting down. Actually, Barbara's toast nearly collapsed under the weight of the luscious cheese, which is in our book absolutely legit. Yes, toasted sandwiches are not exactly rocket science, but you should expect the freshest ECO certified ingredients carefully combined into a tasty and filling meal, at a fair price (around 4 euro for pancakes and sandwiches), which is what you get at Kava Tava. Okay, we all have our preferences when it comes to seasonings, toppings, buttering or whatever tickles your pickle, but if you're a traditionalist and like to keep things simple, Kava Tava will not disappoint. Hopefully.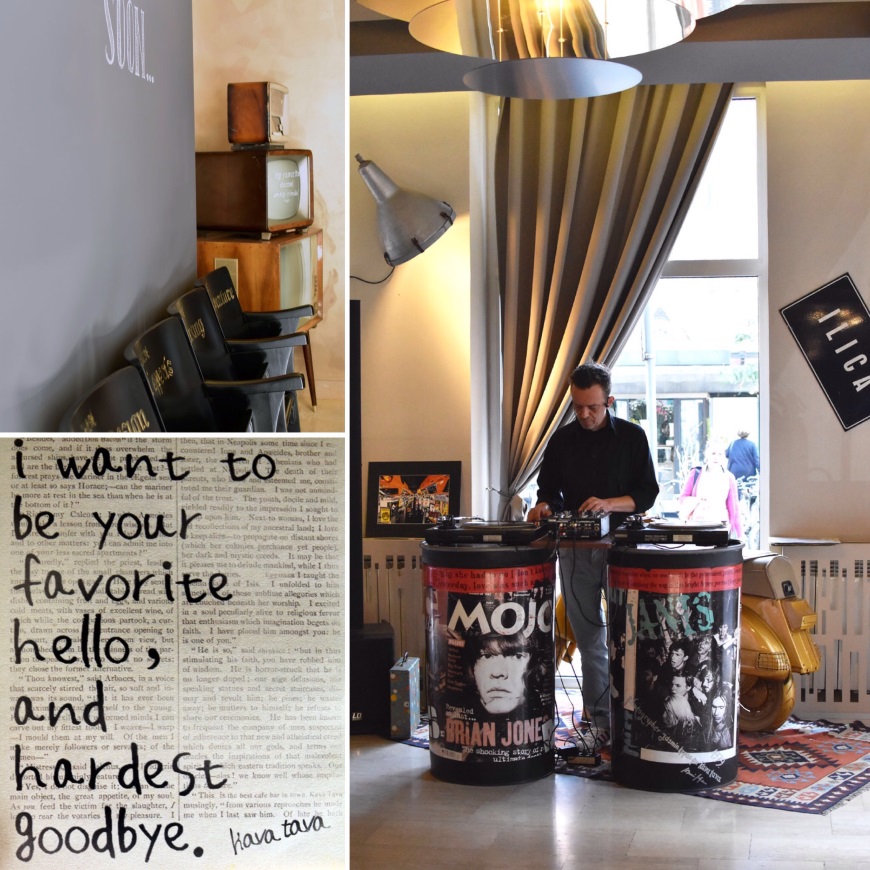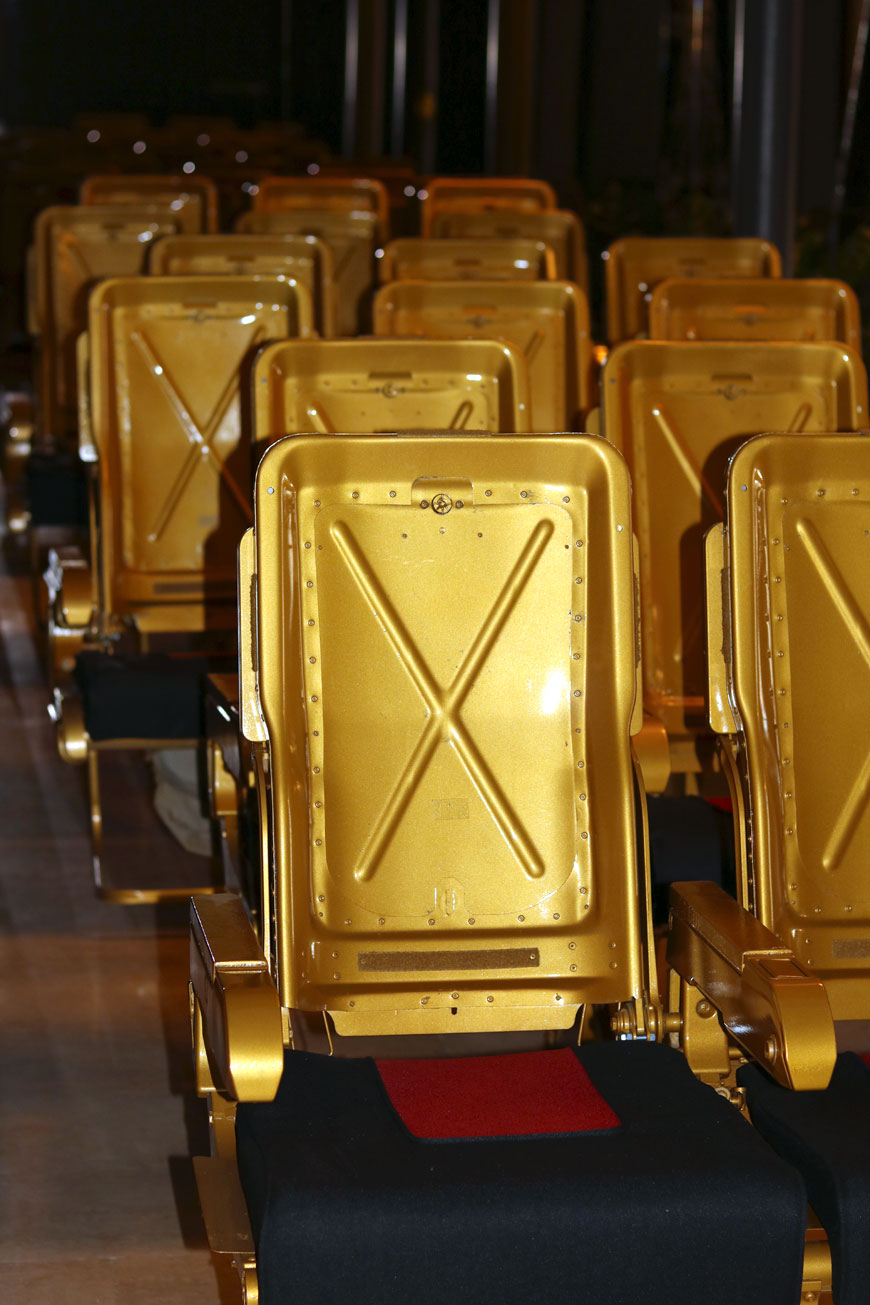 Beside the food, coffee, fresh juices, beer and cocktails, you can grab a seat at the "Kava Tava Airlines" and participate in workshops, watch documentaries or listen to some interesting talks that will take place in the airplane inspired room designed for educational and entertainment purposes. Fasten your seat belt and relax!