If you follow this blog, the name Otto & Frank shouldn't sound entirely unfamiliar because you've come across it in our recently published article on the six great breakfast places in Zagreb. If you still haven't read it, shame on you! :D Even though we recommended it primarily as a cool breakfast place, make no mistake, Otto & Frank is much more than that. That's why we thought we might give you an update on this lovely little spot in Tkalčićeva 20.
You've heard of Croatian wine, right? Then you know that Croatia is a country with high-quality wines, with many prestigious awards allotted to more than a few Croatian winemakers to prove it, so if you don't believe us, believe the experts. We thought it was high time we devoted an article or two to Croatian wine. We won't pretend we're some kind of wine connoisseurs (or at least not until Barbara gets her WSET Diploma!) but we like to believe that we know how to enjoy it. Earlier this year we visited Vinistra, one of the most important annual exhibitions of wine and winemaking equipment in Croatia, which was held in Poreč, and sampled some pretty exciting varietals (we won't share the number of samples, let's just say we needed to be sure that we tasted the very best Malvasia among hundreds of them). Reminiscing back on the pretty cheerful days in Poreč, we noticed that we haven't been to a wine tasting for quite some time. So the food and wine pairing event entitled "Experimental Wednesday with Deklić wine at Otto & Frank", which we stumbled upon while browsing through our Facebook feed, sounded like the perfect opportunity to taste some potentially amazing grapes. We'd already heard about the food and wine matching events in Otto & Frank but never really bothered to attend. Anyway, this time we were more determined. The set menu and wines to be presented definitely helped in convincing us to make a reservation for two.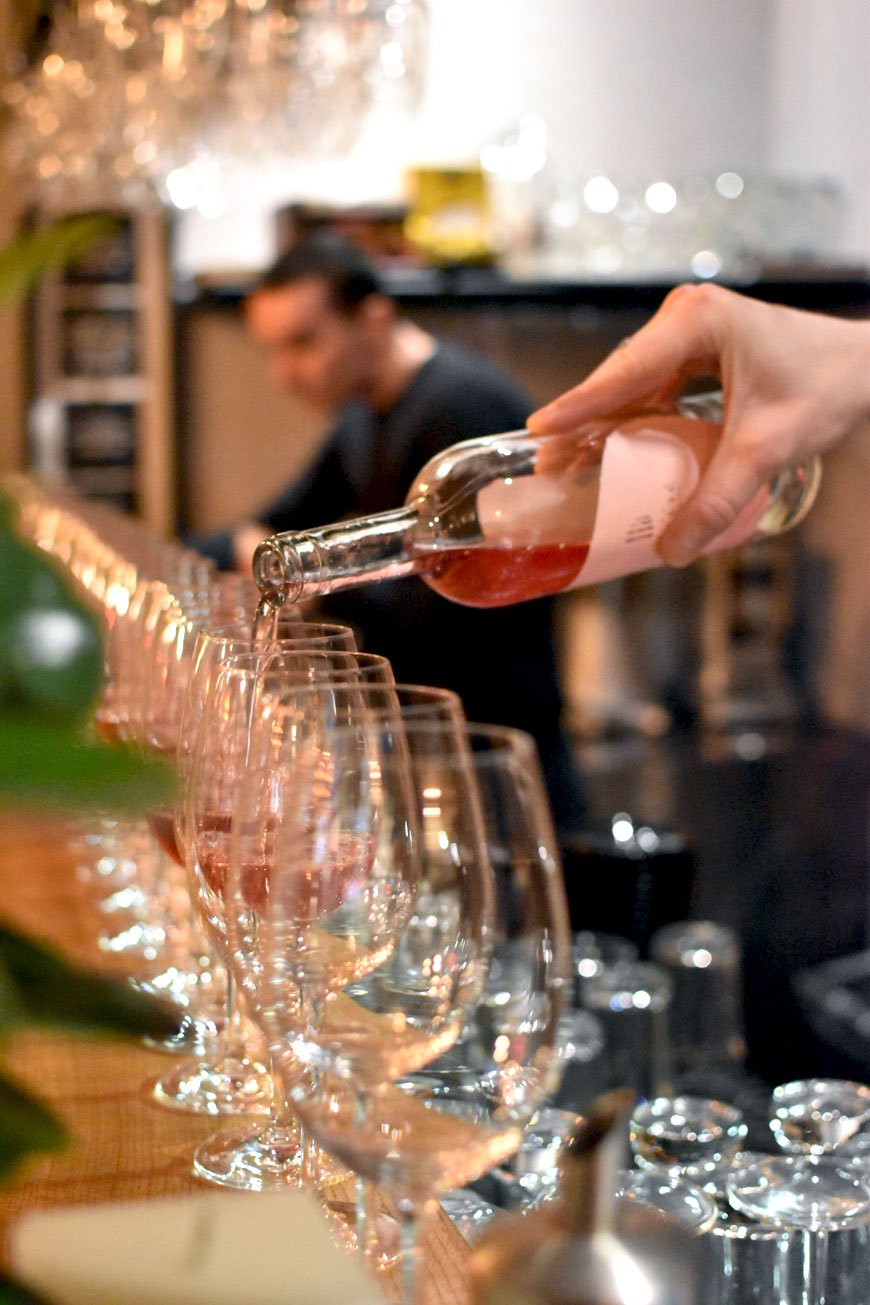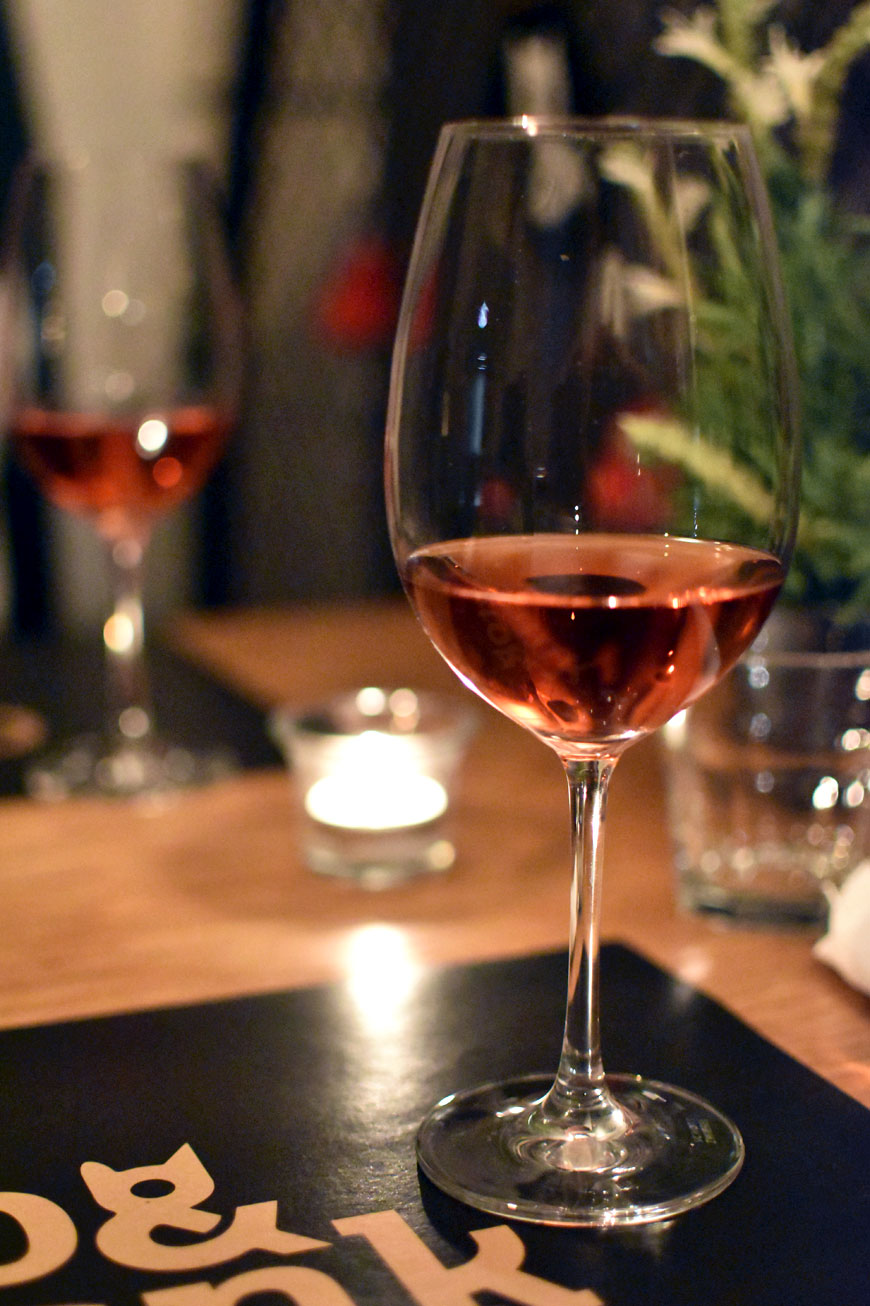 As you might've guessed from the headline, the tasting took place on a Wednesday evening. The experimental Wednesday at Otto & Frank is actually conceived as an occasional tasting event with wine as the protagonist of the story. This time the guest winemaker was the Deklić family from Istria, with brothers Dino and David as family delegates presenting four wines from their vineyards located near the small town of Vižinada in the north-western part of Istria.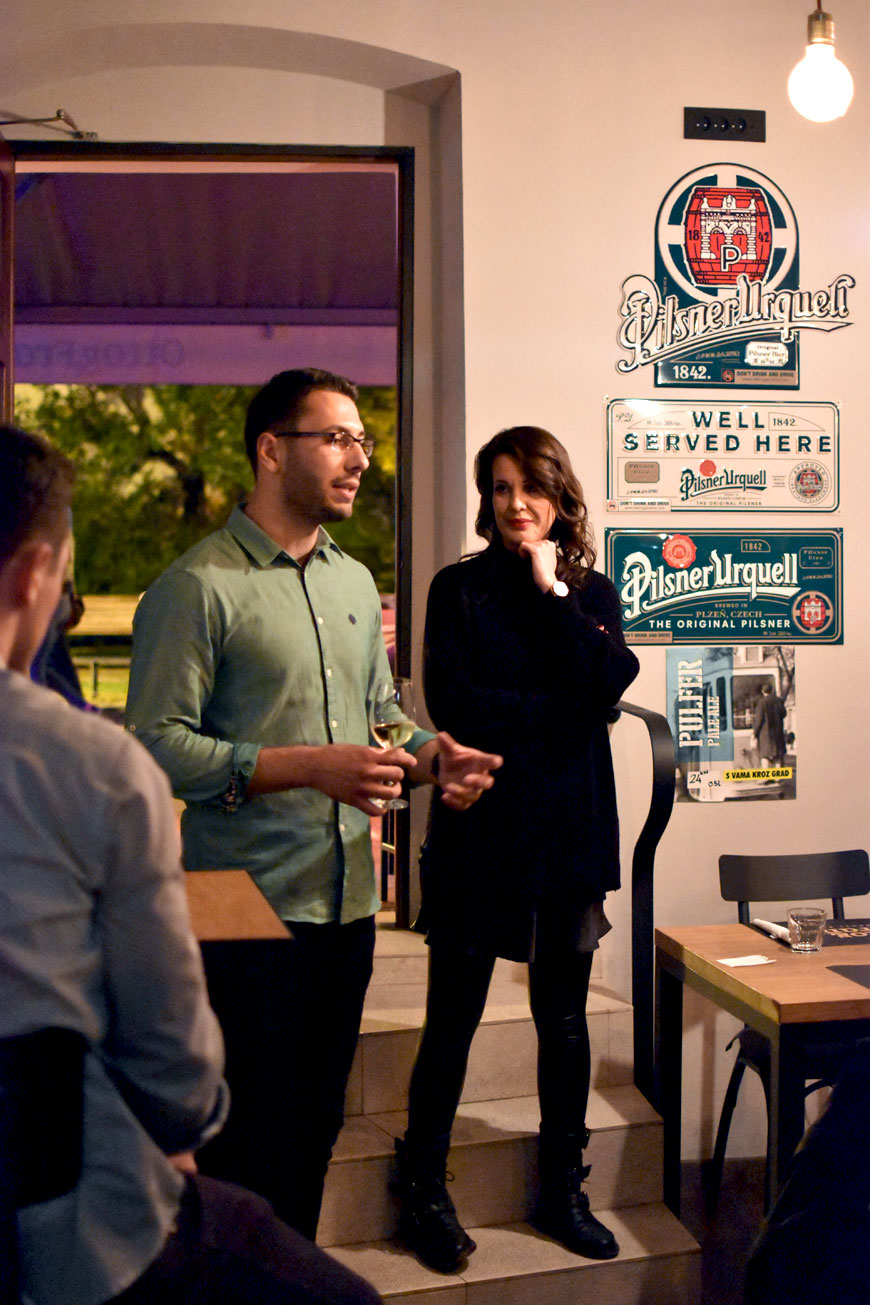 The presentation started with a beautifully pink and refreshing Rosé from Teran grapes (2016 Deklić Rosé) and served as a perfect welcome drink. We hadn't even finished the Rosé when suddenly a glass of white 2015 Deklić Istrian Malvasia was placed in front of us together with the steaming hot bowl of traditional Istrian pasta pljukanci with creamy pea puree and goat cheese.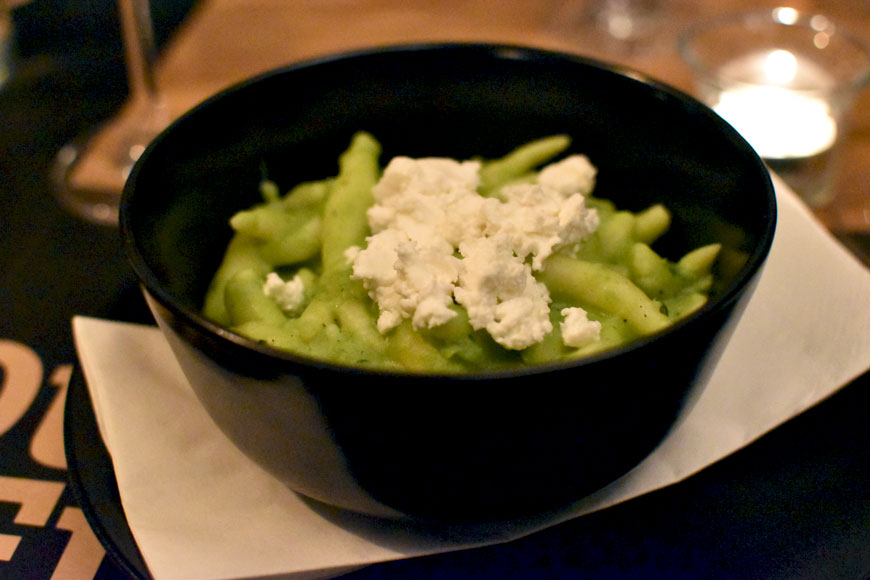 The freshness of the Malvasia was nicely balanced with the silky light pea puree while the fresh goat cheese provided only subtle hints of astringency. Let's not talk about how the alcohol from the wine all of a sudden started to play with our perfectly sharp brains and, out of nowhere, made us talk and laugh louder. No idea how it happened! Anyway, since we were already headed down the road of spoonful sin (or is it sinful spoonful sin?), we simply succumbed to yet another glass of wine. The wine was 2013 Deklić Cabernet Sauvignon which was paired with lamb meatballs and a roasted beetroot, pumpkin and sweet potato side dish. The heavy and robust flavours of the wine were complemented by the powerful aroma of minced lamb with potent notes of garlic. The overall rich aromas were toned down a bit by the sweetness of root veggies; still, it was a pretty strong burst of flavours on the palate (and a strong kick in the head, bang bang!).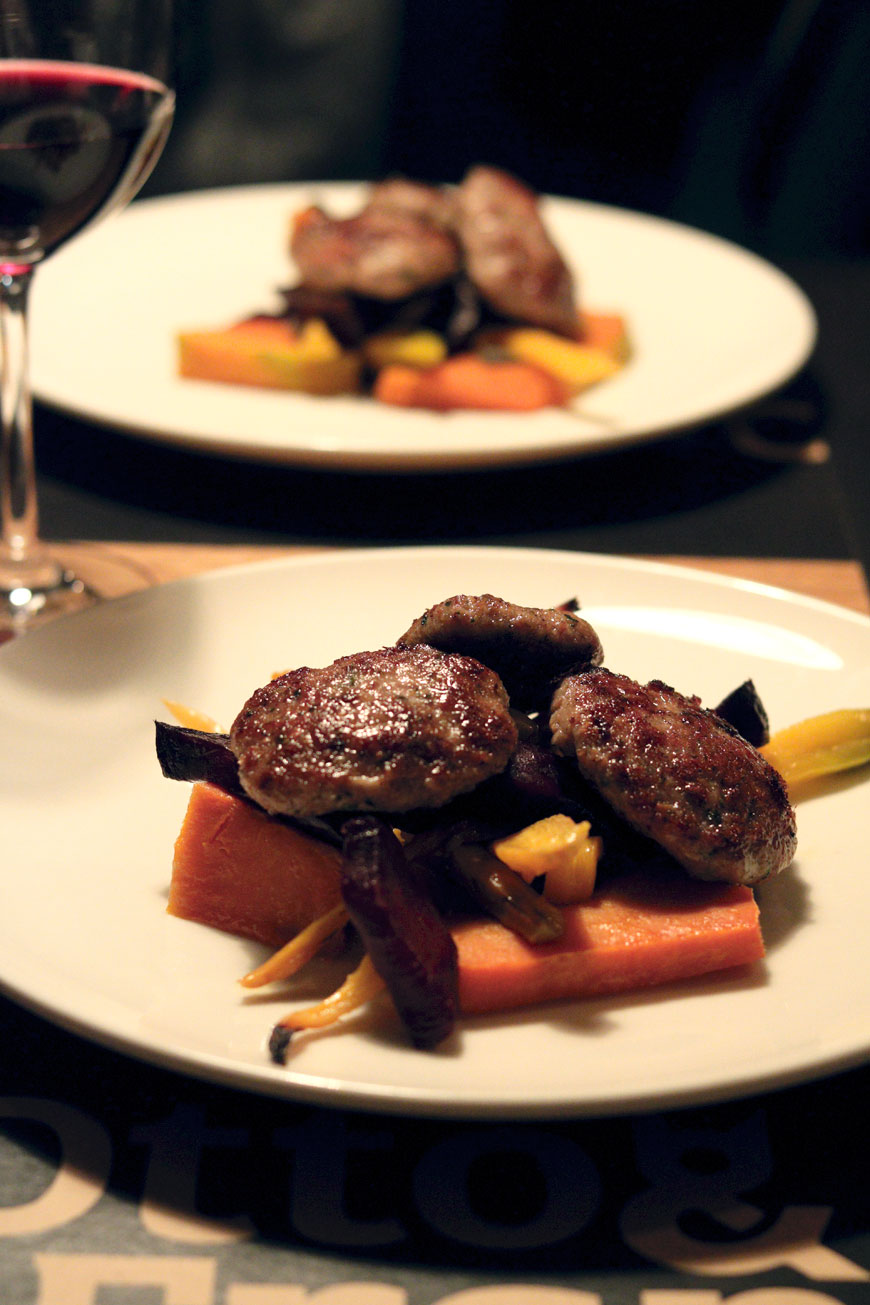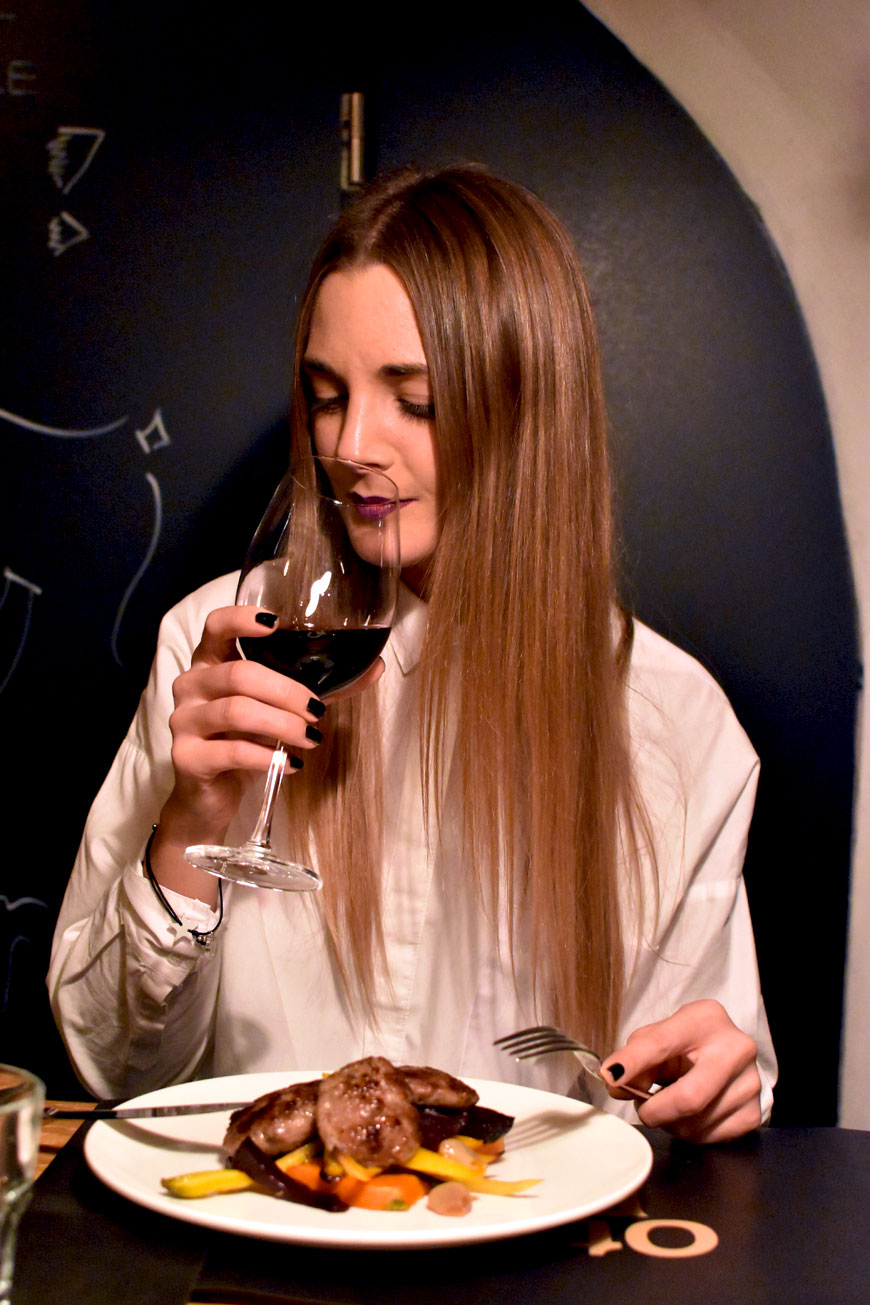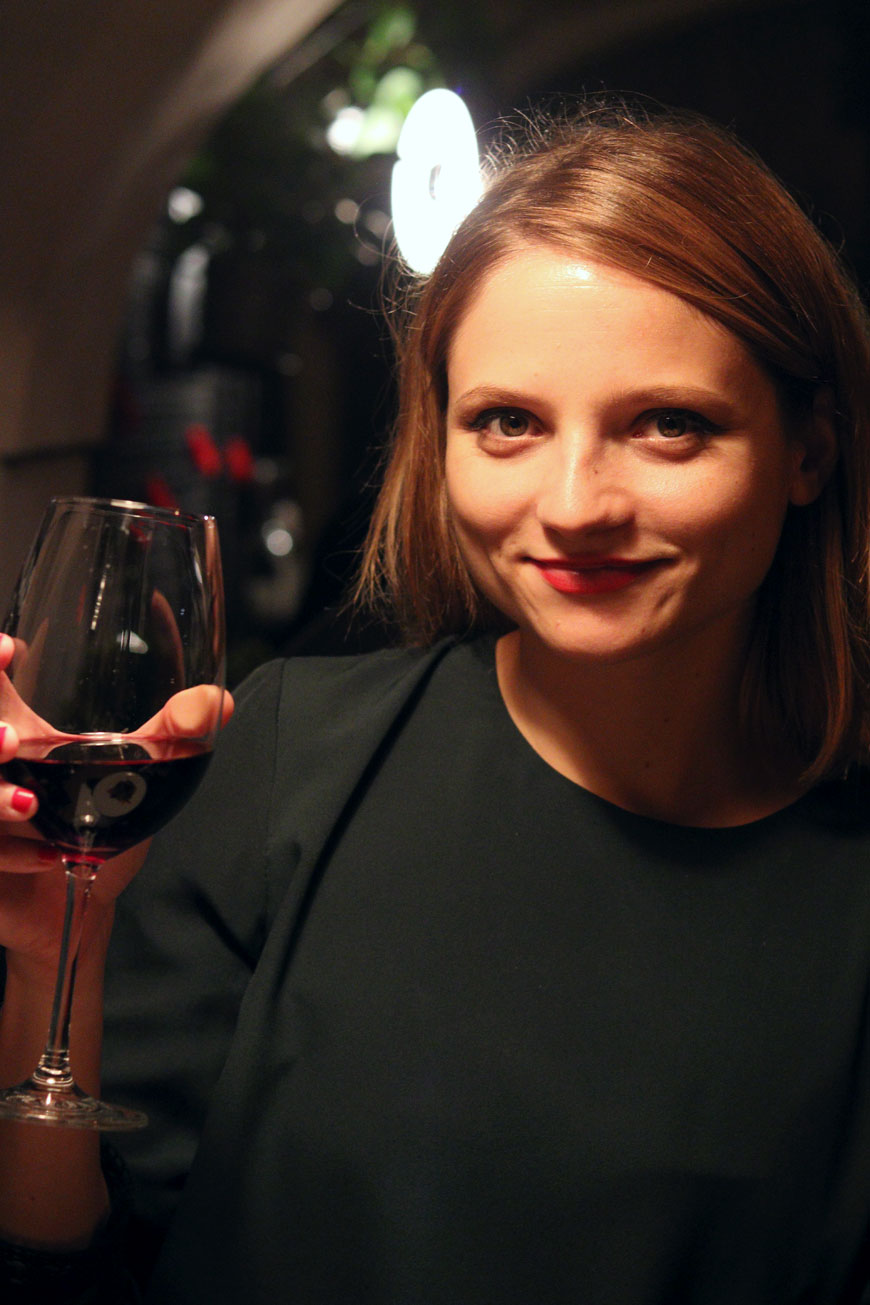 There was so much happiness (and so much alcohol) in the air. And way too much food in the belly. But no matter! There was still one more wine to savour and it was the 2015 Deklić Yellow Muscat. Since all good things come in pairs, the beautifully golden Muscat came with the traditional Croatian dessert fritule – mini doughnuts ‒ sprinkled with cinnamon and powdered sugar. We ate them all in the end so go ahead and judge us.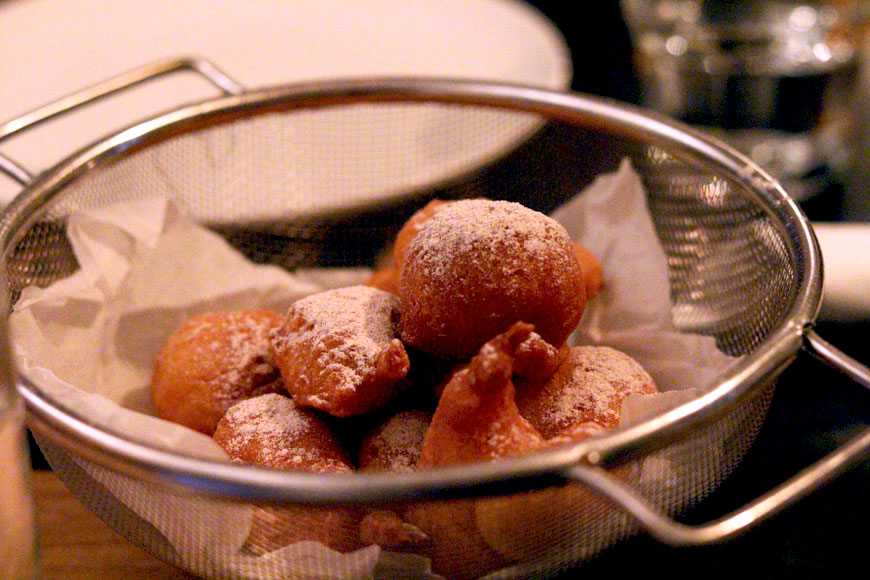 Just for the record, wine tastings are a real struggle! While most people struggle with the wine aromas, bouquet or level of tannins, we always seem to struggle with how to keep the balance while walking. You know how they say: "Without a struggle, there can be no progress!"