The end of summer always brings a kind of melancholy with its lower temperatures, cloudy skies and shorter lazy days. You may experience a sudden need to snuggle down on your sofa and binge-watch the latest season of your favourite TV series. We completely understand! On the other hand, for some the coming of autumn represents an ideal time for travel. The Croatian coast, thanks to its Mediterranean climate, is blessed with beautiful warm autumn weather, which makes it a perfect autumn destination (and all year round, obviously). Another plus is the fact that the tourist crowds subside dramatically together with accommodation rates and flight prices. If you're planning on visiting Croatia, Istria is especially interesting during the first days of autumn, more so if food is your top priority when travelling! The dreamlike unspoiled nature and stunning mythical landscapes of central Istria each year host an exciting truffle fair serious foodies must not skip.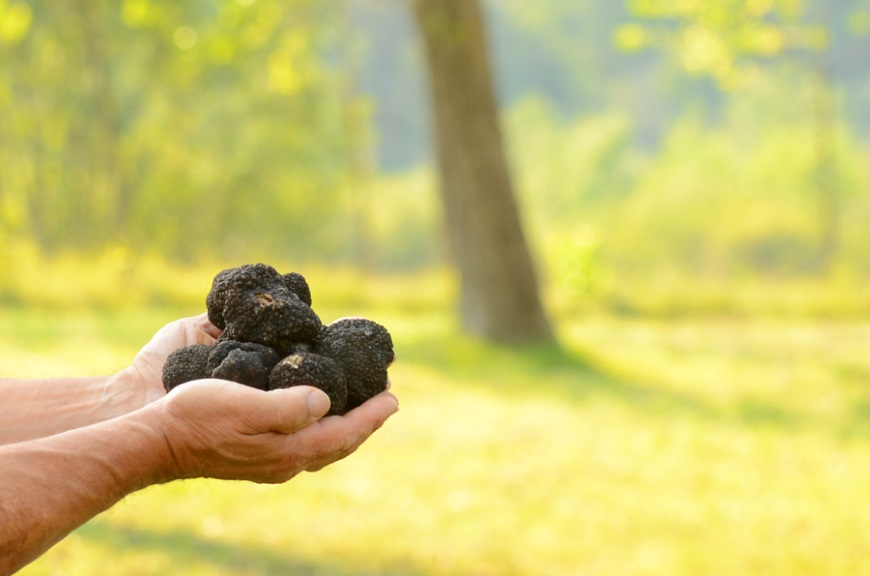 It may come as a surprise to you that in the past some considered truffles the witches' food; others believed that it was some sort of animal species, whereas some even thought it was a mineral. Well, this curious little plant (or more precisely fungi of the genus Tuber) has been the star of the Zigante Truffle Days for eight years. The Zigante Truffle Days is the traditional fair and exhibition taking place during the seven weekends from September to October (September 18th until October 30th) in the charming little town of Livade bringing together numerous domestic and foreign guests from all over the world (Slovenia, Germany, Austria, Italy, Sweden, Russia, Great Britain, USA, Taiwan, Japan...). Although nothing can outshine the truffle at the Zigante Truffle Days (or even in the whole Istrian gastronomic sky), this manifestation may spoil you with a supreme selection of prosciuttos, local boškarin (indigenous Istrian ox) sausages, donkey salami, cheeses, honey, schnapps, olive oils and, naturally, top-notch Istrian wines. There will even be some cooking shows with renowned Croatian chefs who will be making mouth-watering specialties with both black and white truffles, a truffle hunting demonstration in the heart of the Motovun Forest, a truffle auction and prize competitions. The whole nine yards!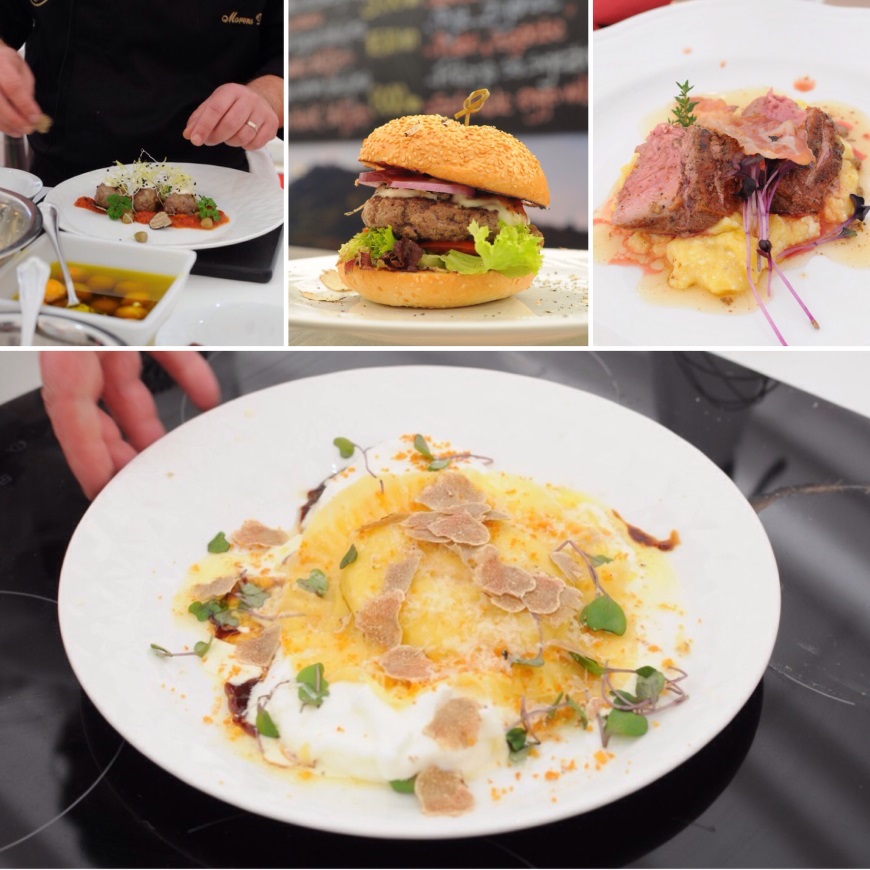 We were there last year and we still remember some of the most delicious truffle-infused cheeses our taste buds got the privilege of tasting. We are coming back this year in the pursuit of new aromatic truffle delicacies and outstanding wine! If you see two tipsy girls roaming about with cameras around their necks, wine glass in one hand and a cheese cube in the other, come and say hi!
Photo credit goes to Zigante Tartufi International