Quaintly located on the corner of Teslina Street near the vibrant Cvjetni trg (Flower Square) Korčula restaurant is a fish restaurant named after the island of Korčula and inspired by the Dalmatia region. Or should we say uninspired? If you have any prior knowledge of Dalmatia, your expectations, at least when it comes to food, should be high. The restaurant's ambition is to bait you in with their premium wine selection and the exquisite freshness of seafood served unpretentiously in an authentic Dalmatian nautical-themed setting. At least it's what their marketing promises. Does it deliver on the promises or not? Well, some parts do.
First of all, both the indoor section and the outdoor terrace look lovely. The light blue striped tablecloths, rattan chairs and use of greenery that nicely provides cover from the sidewalk make a cute little dining atmosphere. And you can watch people passing by, which is always fun, right?
Yes, the wine list is pretty impressive; it features some of the best Croatian etiquettes: Bibich, Kozlović, Matošević, St. Hills, Rizman, Belje, Adžić, Krauthaker, Clai, Degrassi, Boškinac, Tomić, Korlat, Josić, Galić and many more... It's the food and the service that fail to deliver on those promises. Korčula had positioned itself as one of the leading seafood restaurants in Zagreb in the past. It was a touch of the authentic Dalmatian cuisine in the heart of Zagreb and their main focus had always been serving unpretentious food made with the freshest ingredients. Unfortunately, it seems that those days are gone now. Our main gripe is the lack of passion, creativity, flavours and enthusiasm both in cooking and in presentation. As if nobody cares about treating the ingredients with respect they deserve or serving them in the best possible way in order to provoke their guests' palates. We agree that when you work with seafood you want to keep things simple because the flavours of seafood are fragile and delicate and need little preparation to be outstanding. But the food in Korčula is not outstanding, it's average at best. There is no excitement to it, no emotion.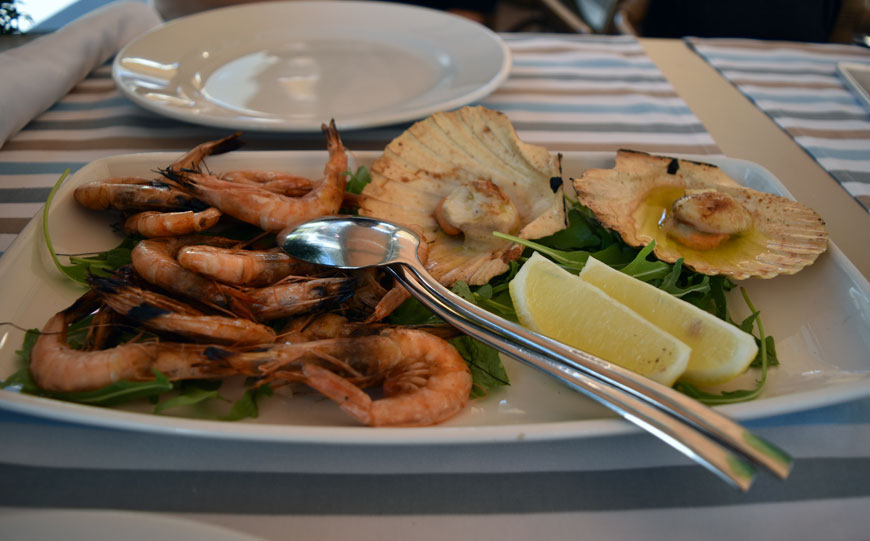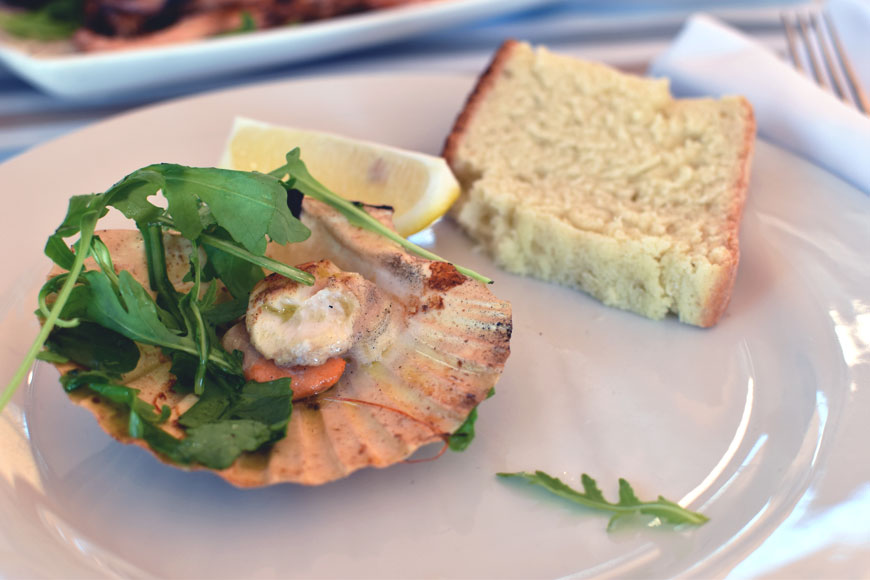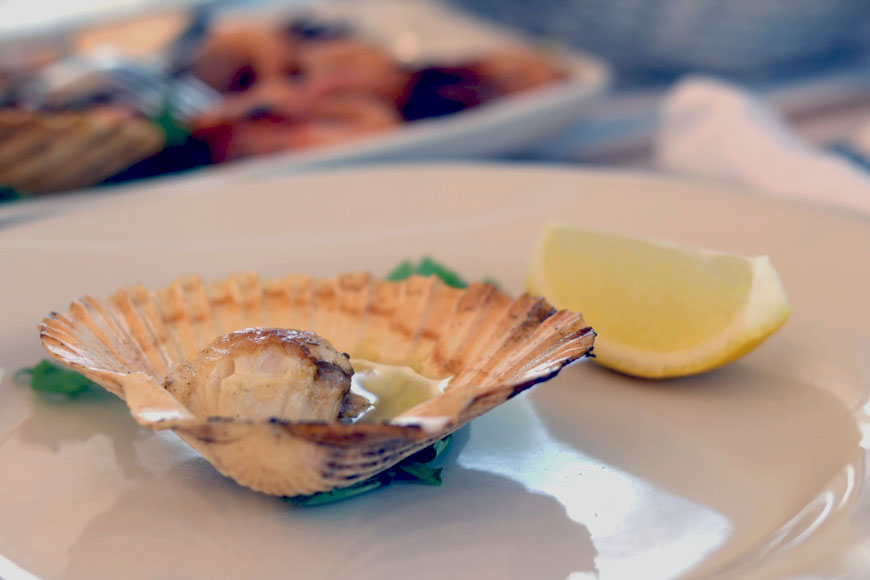 We had grilled prawns and grilled scallops on arugula for starter. Most of the prawns were over-grilled and Barbara's scallop was gritty. For the main we split a half-a-kilo grilled gilt-head bream served with Swiss chard and boiled potatoes. We were surprised at how little flavour there was. Just a pinch of salt, pepper and that's it. No herb infused olive oil, rosemary branches, fresh garlic, perhaps some fleur de sel served on the side... (Not the worst idea, eh?) The Swiss chard and potatoes tasted as if they were warmed up. On the other hand, the bread basket was amazing because their homemade bread was simply delicious. But we didn't come to a seafood restaurant for the bread. The service could certainly see some improvement, too.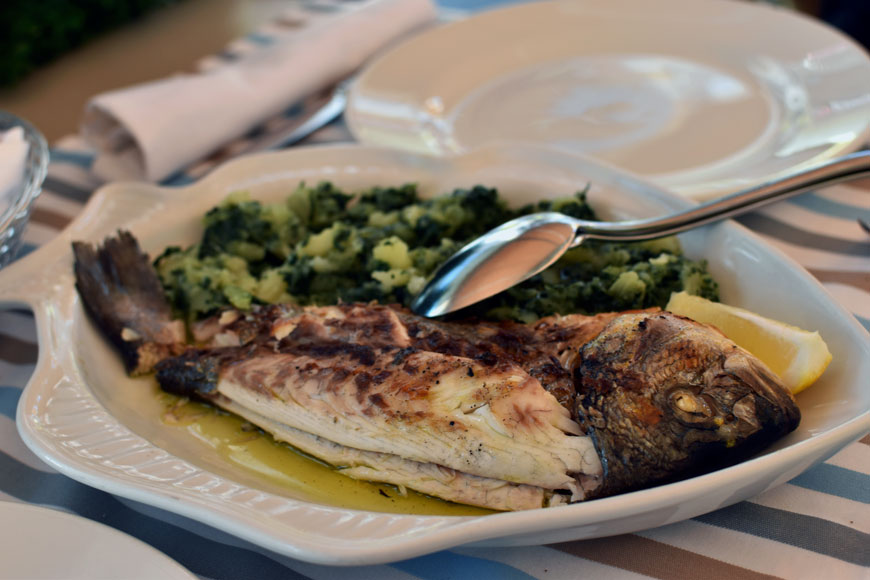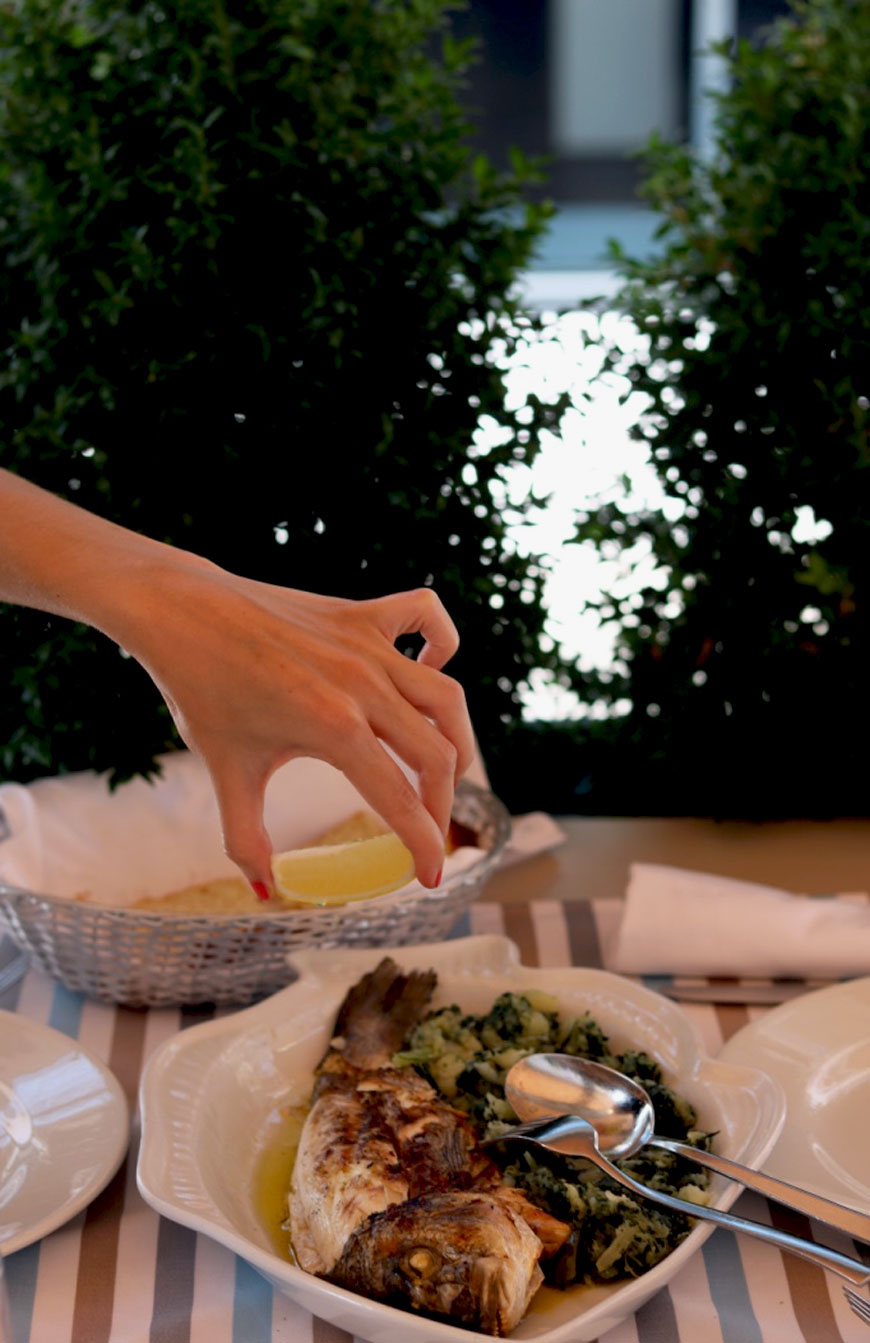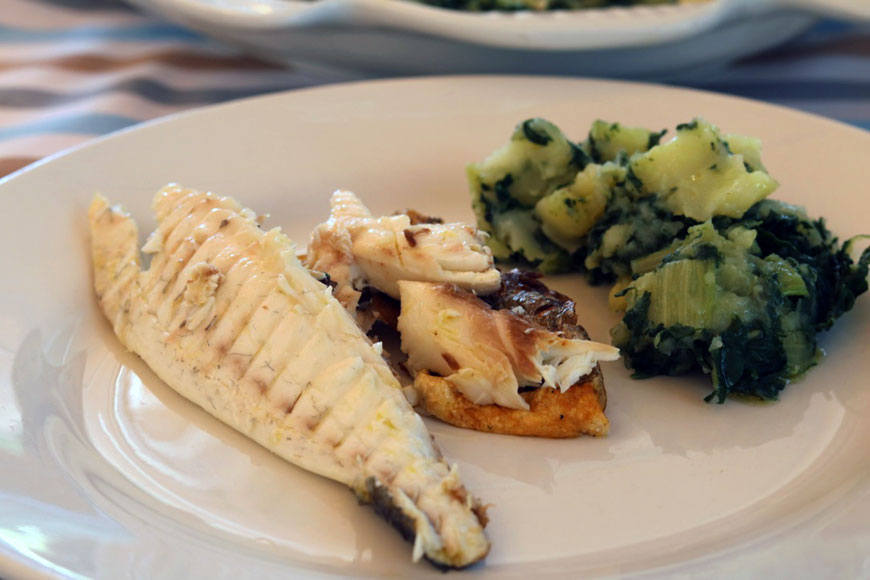 Although many locals still eat regularly in Korčula and the tourists are no strangers there, lately it seems that the restaurant needs to re-invent itself and stop resting on its laurels. Korčula's overall vision is great and it definitely has the potential to be a first-class seafood destination, but the reality is another story. If you want average seafood at average prices, go to Korčula. Unfortunately, there aren't many seafood restaurants left in Zagreb, which is embarrassing, to be honest. For the truly unforgettable authentic seafood experience, go to Istria and Dalmatia. There are plenty of fish (restaurants) in the sea.