Who doesn't like to get messy with a good old North American comfort-food classic that goes by the name of burger? If you happen to know anyone who is cool enough to say no to a fresh and crispy bun adorned with a juicy patty bathed in BBQ sauce and sticky cheese, please let us know because we want to meet this unique specimen!
In the past few years we have been witnessing a certain global burger revolution that is slowly but undoubtedly taking over the world. There are burger joints popping up all over Zagreb (and many other world capitals) and we are happy to say that the days of a plain old chunk of minced beef between two pieces of bread are gone and a new kind of burger has come to the scene. Forget those terrible chain restaurants (starting with an "M") selling burgers that don't even decompose or rot for years. (How crazy is that?!)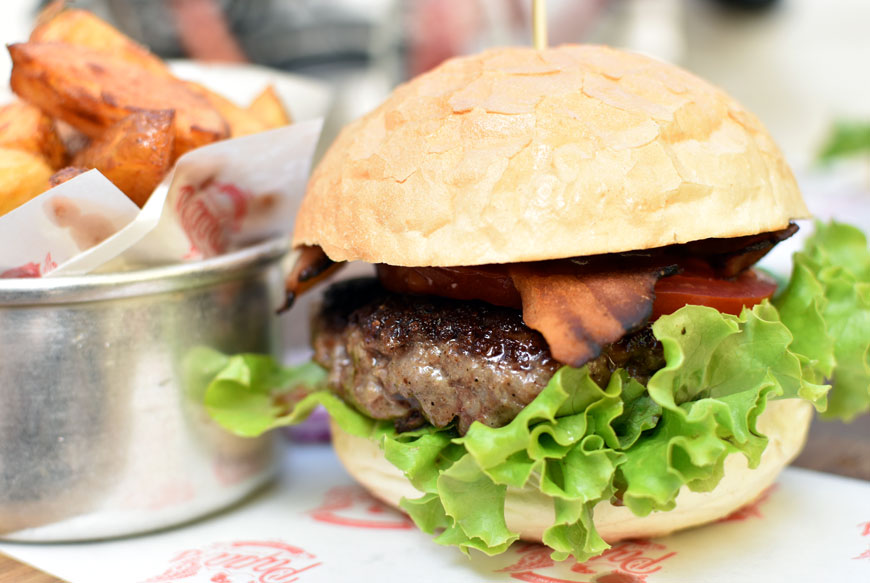 We're talking about the artisan burger establishments focusing on gourmet burgers made from premium quality beef seasoned with thought, care and passion, taking the burger experience to a whole new level. You know that particularly satisfying filthy experience ‒ a crispy bun soaked with burger juices, flavoured with crispy smoky bacon, loaded with gooey cheese, fresh lettuce, balanced with pickles, brushed with ketchup and chilli bursting with flavour... Hungry yet?
Papa's American Bar serves precisely the kind of burger that will make your heart stop. Well, not literally. Their burger combines a yummy crust with a soft interior evenly cooked to rosy medium-rare. There are five equally delicious burgers on the menu ‒ classic, cheese, BBQ, Papa's and Mom's Favorite Burger (MFB) and you'll also find several classic American sandwiches, wraps, wings and salads on the menu. The desserts are there as well, don't you worry!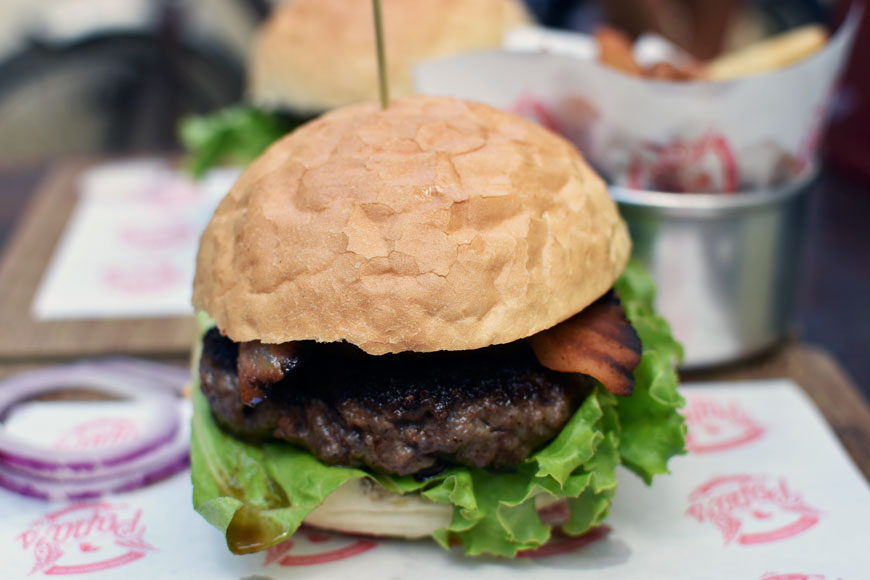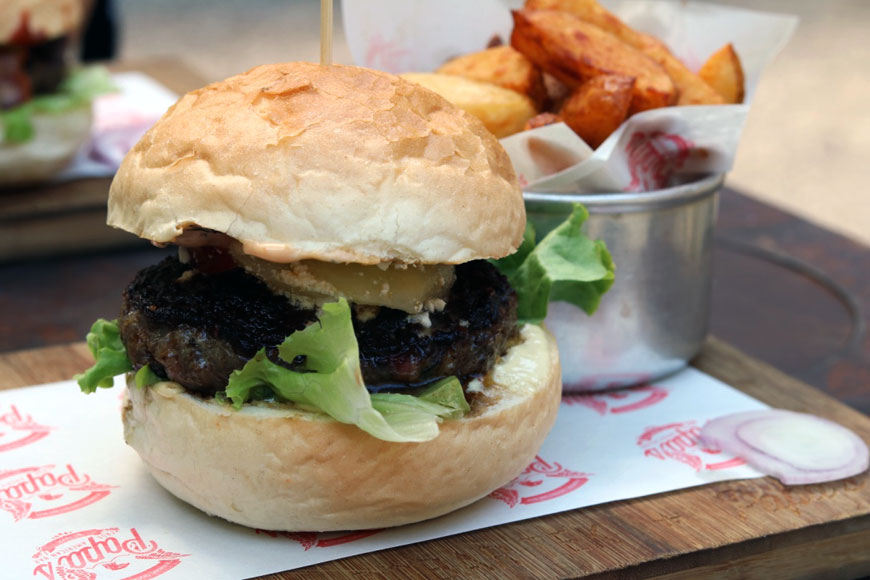 This time we decided on the BBQ and MFB which came with crispy brownish yellow fries served on a wooden cutting board. Things got so messy we needed extra napkins to clean it all up. There were juices flowing all over the board. But it was such a heavenly delicious mess we would happily repeat! There is something primevally satisfying about eating food with your hands, holding it and feeling its textures, wouldn't you agree?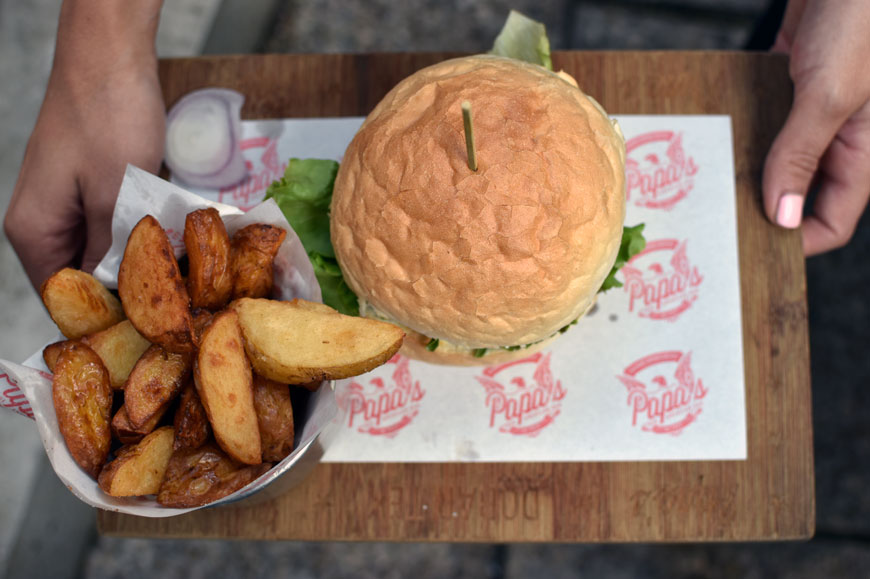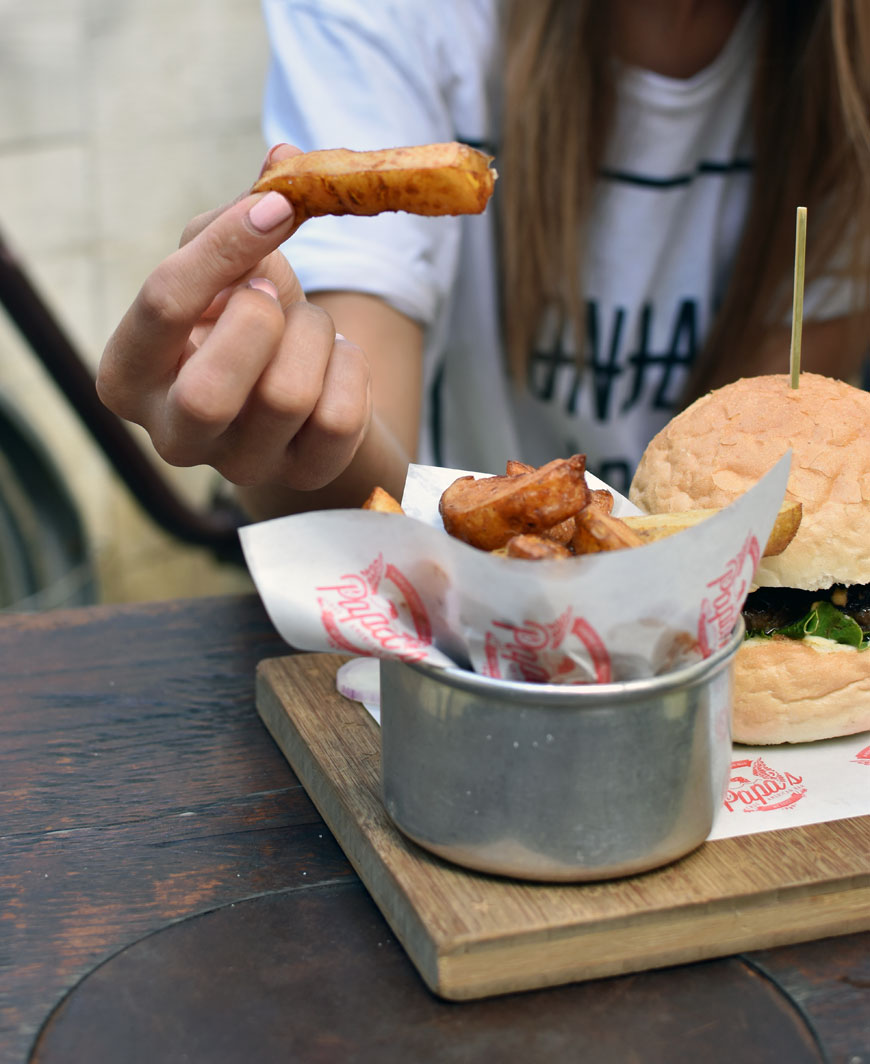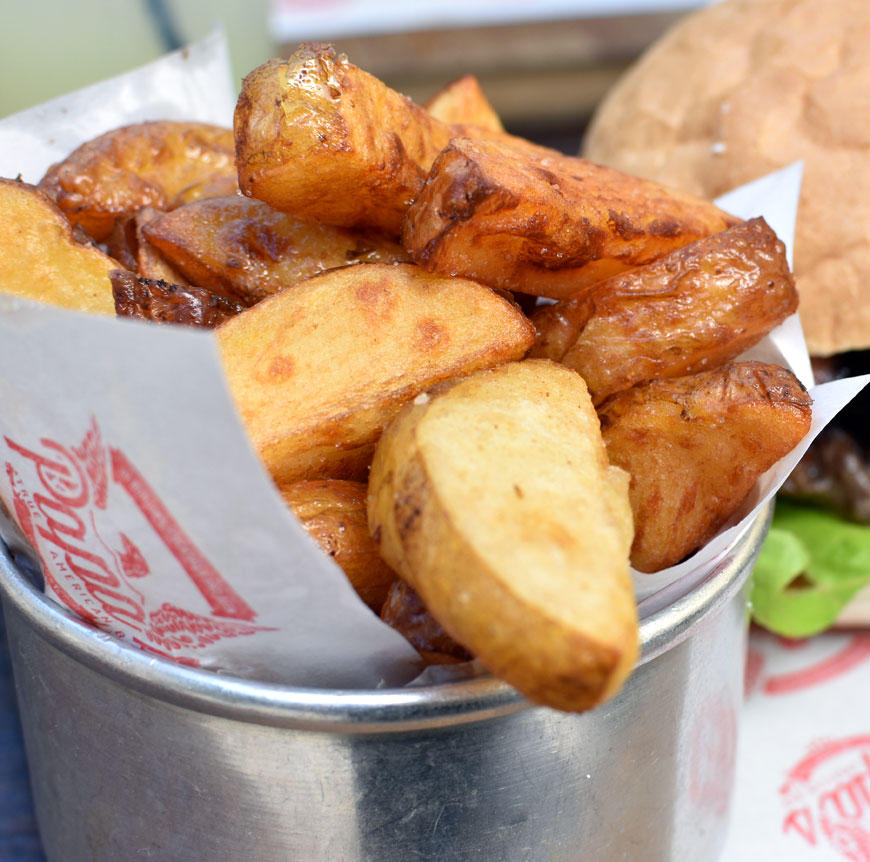 If you want a small break from the local food, Papa's American Bar is a great option. You'll find it near the Tuškanac forest (the exact address is Tuškanac 1). There is a big red bull welcoming you to a beautiful and quiet terrace overlooking the green serenity of the Tuškanac forest. It's a perfect spot to hide from the scorching hot streets of Zagreb during summer.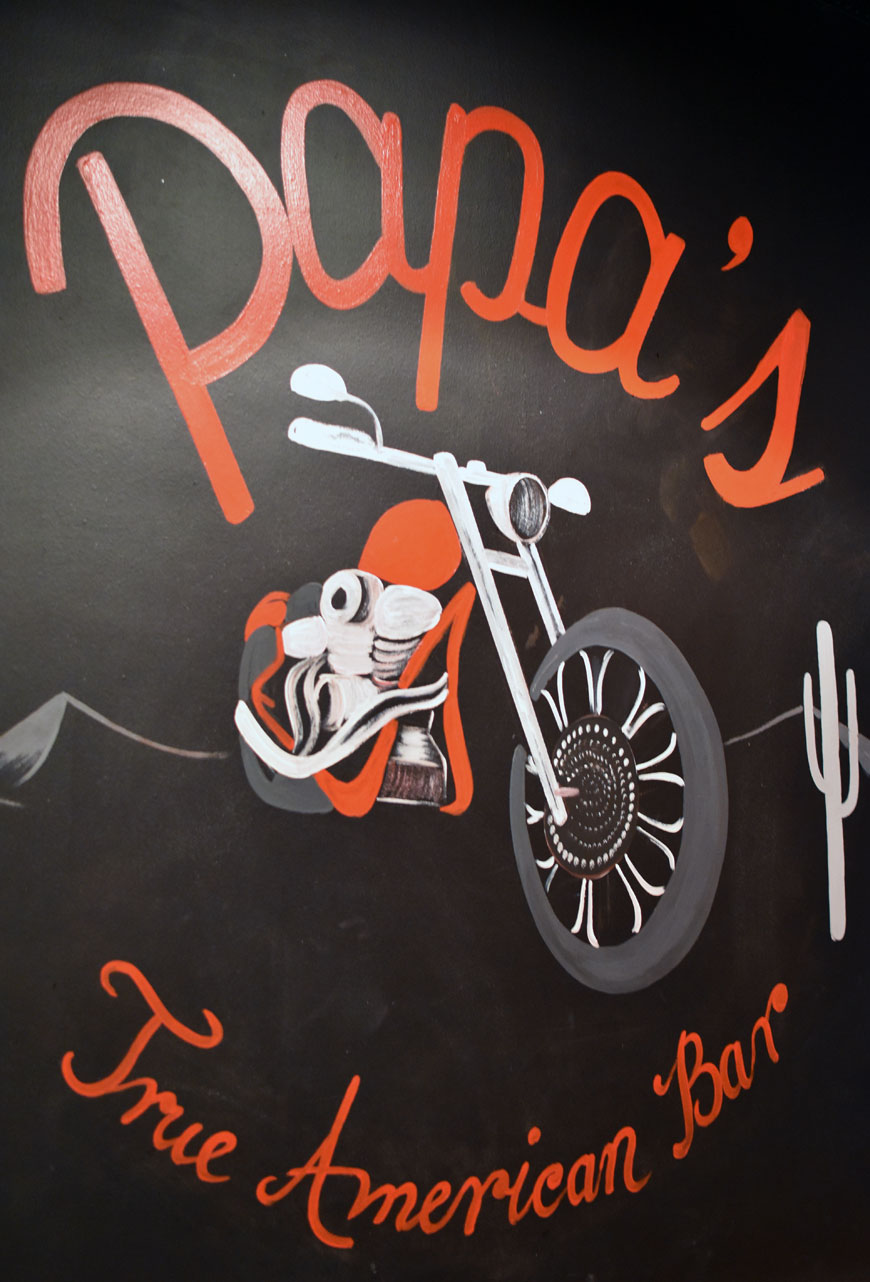 The interior of Papa's American Bar is pretty impressively decorated so you should step inside and check it out. The dark walls are filled with various American memorabilia, movie icons on posters, neon lights, an American flag hanging on the door, some Harley Davidson retro ads, a baseball jersey and many other quirky items that contribute to the easy-going and cheerful atmosphere in Papa's. The staff is very friendly and helpful. Oh, and you should definitely try their cocktails prepared by the award-winning bartender and mixologist Marin Nekić who came up with the idea of creating the first national cocktail named CROcktail. We won't tell you what's in it. You will have to find out for yourself! The address is Tuškanac 1.