Have you ever had a feeling that you are missing something in your life, but were not quite sure what it was? It's tacos! All jokes aside, a visit to a recently opened Taco's & Burger Barr made me realise just that.
Looking at the culinary scene in Zagreb one cannot notice that street food has been a great part of it lately. Zagreb gladly welcomed this relatively new trend, mostly spearheaded by burgers. Many new burger places have opened over the last few years and the Sinful Spoonful team has visited several of them. While a juicy burger is always welcome on my plate, I could not say the same for a taco. And the reason for that is simple. Besides the generic Mexican restaurants that offer an entire array of Mexican food, there really is no place in Zagreb that can give you a true taco experience. Until recently, that is. That is why we headed to the before mentioned Taco's and Burger Barr, to see if they can put the wrongfully sidelined taco into a new spotlight.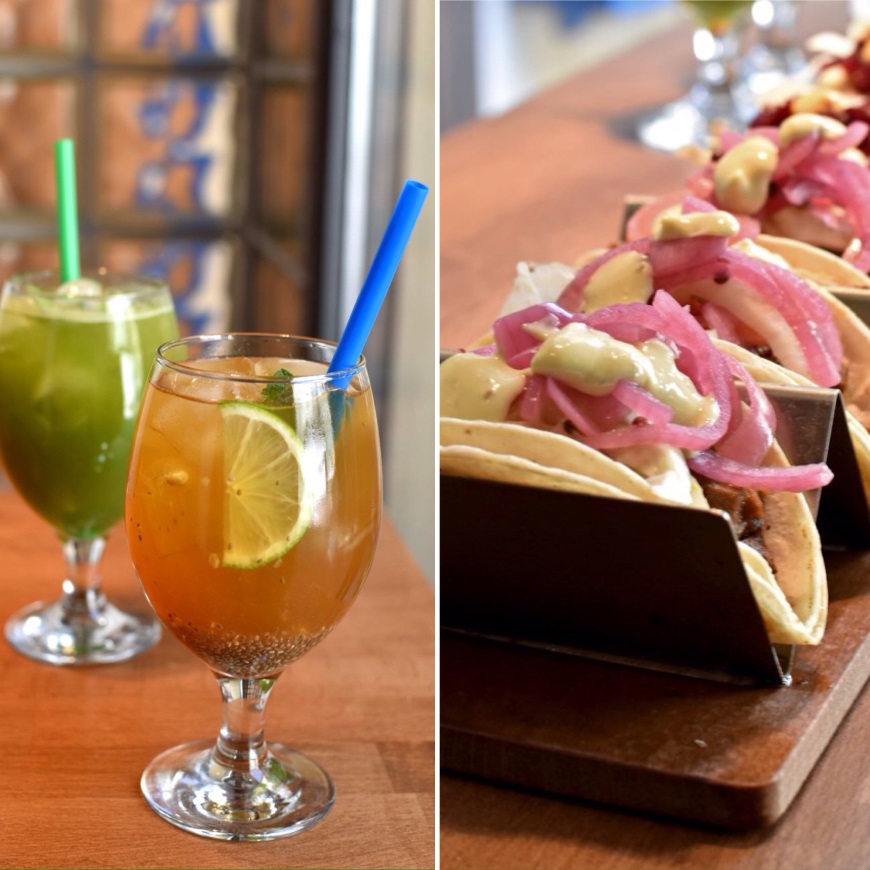 Located just 30 meters from the main Zagreb square, at Jurišićeva 2a, Taco's & Burger Barr is tucked away in an inner courtyard, accessed from the main street through a passageway. The interior is modern with a vivid vibe, dominated by the main bar and a few high tables and chairs. It is not the biggest of places, but can easily accommodate twenty something guests and has more than enough daylight to not feel too crowded.
The menu is simple and mainly focused on tacos and burgers. Apart from tacos and burgers, you can get tortilla chips or a quesadilla, or maybe try some quinoa salad. Burgers come in three variants ‒ classic, cheeseburger, and chipotle bacon burger. Tacos give you more to choose from. Decide between chicken, pork belly, veal cheeks or beef tongue. And if you are in the mood for some fish, there is also sea bass and tuna. All of that nice meat and fish comes with assorted condiments. Of course, we came for the tacos, but if you want a burger, do not shy from it. Visually, they look really great, at least from what I could see on other guests' plates.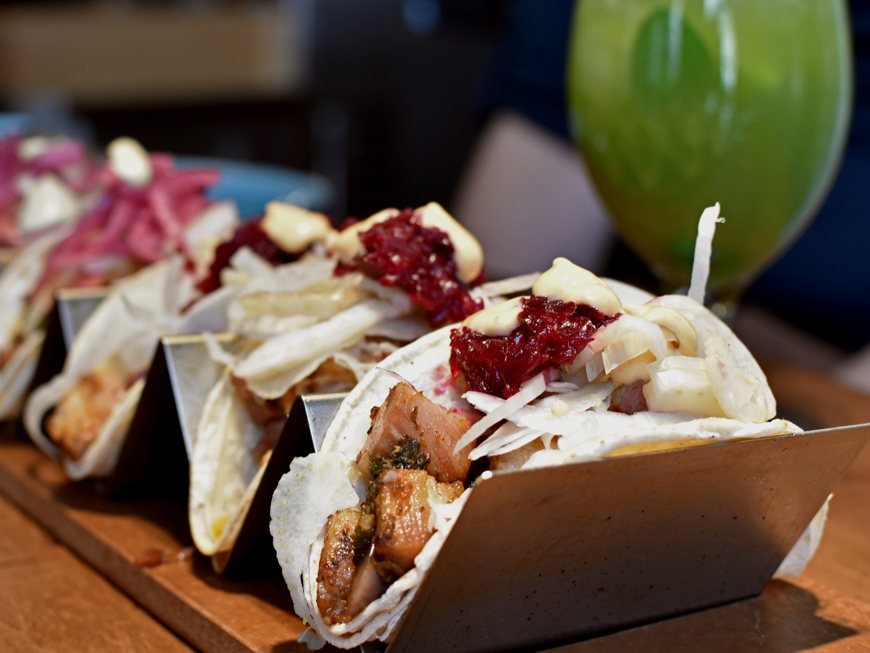 I ordered pork belly tacos with recado paste, chipotle mayo, fresh fennel and beetroot tartare. Katarina ordered barbecued beef tongue in spicy árbol salsa with spring onion mayo and homemade pickles. And we both shared a serving of hand cut fries. Each serving consists of three tacos and the tacos themselves are handmade on the spot, soft and delightful. Together with the filling they make a delicious meal.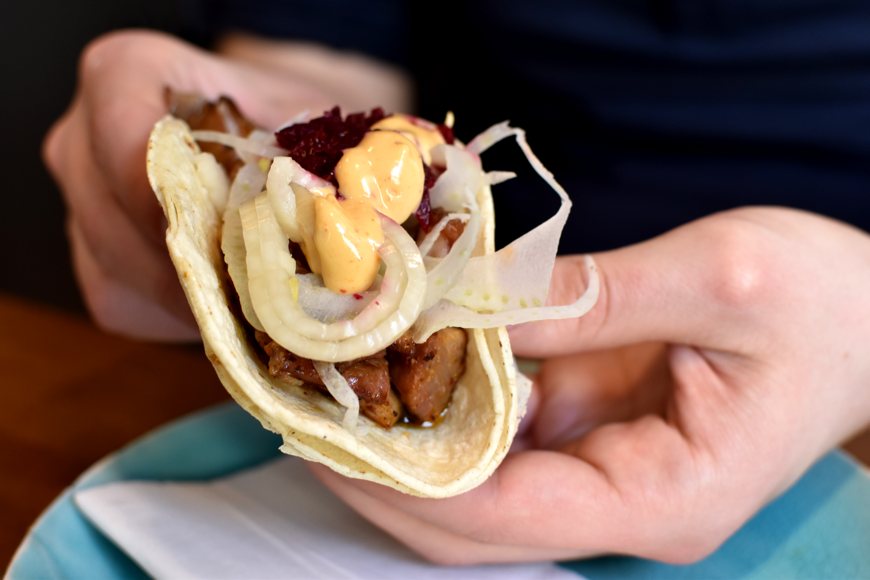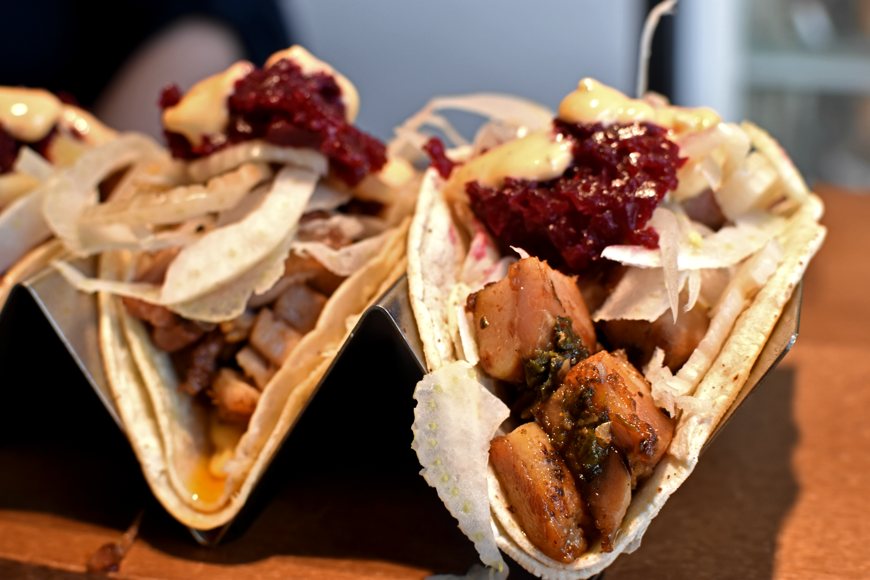 The flavours are well-balanced and every bite is a mouthful of goodness. You can taste that everything is fresh and homemade and that a lot of effort had been put in every single taco. The fries were crispy on the outside and fluffy on the inside. You can't go better than that with fries. I ended up eating more of Katarina's order, because spicy beef tongue was a winner for me, while she preferred pork belly with recado paste. In the end, we agreed that both dishes were amazing.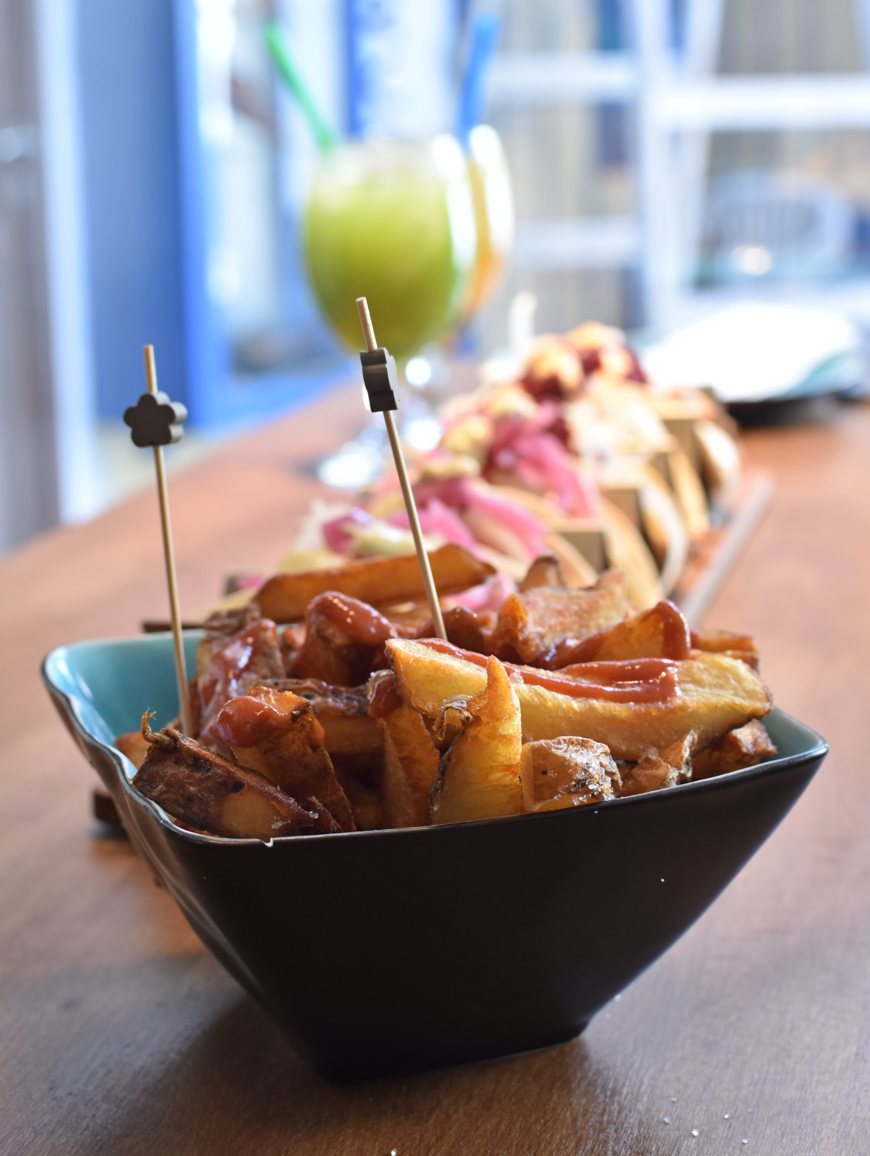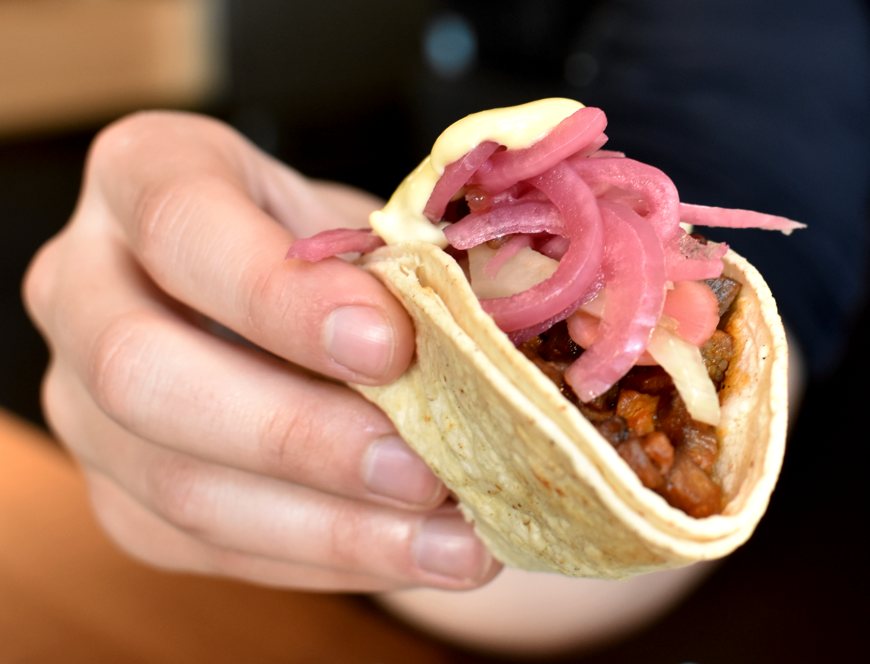 Another novelty that you can order is agua fresca. A popular Mexican drink made with fresh fruit and various herbs. Very refreshing and tasty. If you want something stronger, there is a fine selection of Croatian craft beers, both bottled and draught. Or maybe try an original Mexican mezcal.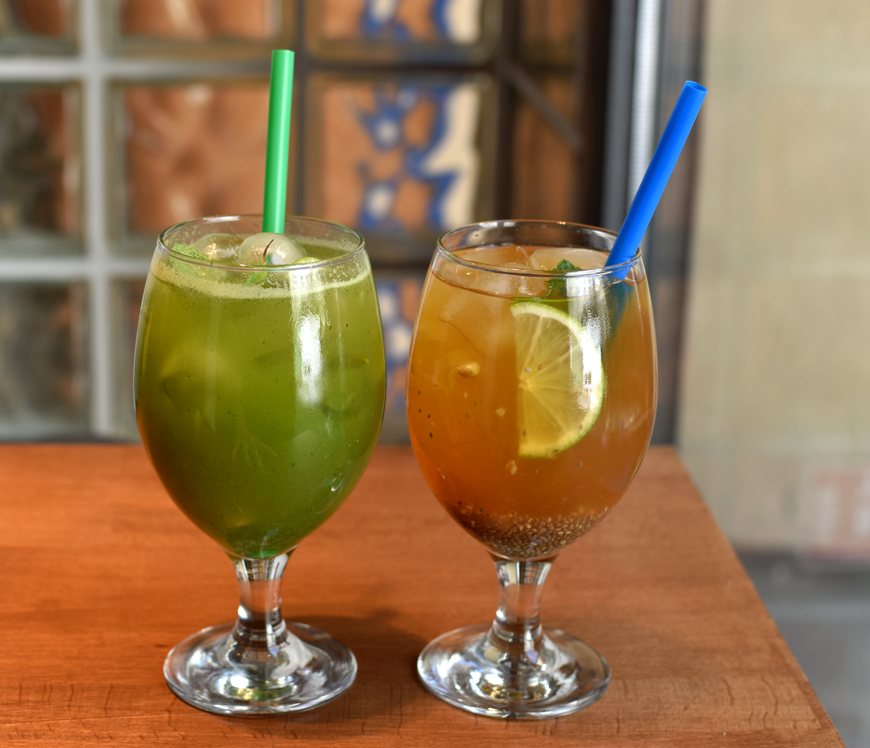 In conclusion, Taco's & Burger Barr is a nice addition to the Zagreb street food scene. If you are up for an easy and delicious bite, or just want to try some genuinely good tacos, this is the place for you.
What do you think of this new addition to Zagreb's street food scene? Do you like the variety of world cuisines available in Zagreb or do you find the scene a bit "conservative"? Tell us in the comment section!
By: Bojan Bocka