Breakfast, we've been told so many times, is the most important meal of the day. We know its benefits all too well but we don't always have time for it. In Croatia a "breakfast" usually consists only of a generous cup of coffee and that's about it. During the week most people usually have little or no time to prepare a proper meal in the morning. Instead those extra five minutes are, without exception, reserved for the sacred ritual that is morning coffee (and you do not skip your morning coffee, unless you want to mess with the cosmic balance). So, being in a constant race against the clock we usually either skip it or resort to the most convenient option ‒ grabbing a pastry from one of the very many bakeries scattered around the city. You could "go local" and eat a Danish, an apple strudel or a burek on the go, but it's much better (and much wiser) to have a long leisurely breakfast and indulge in a fluffy omellete, crispy toast or a super-healthy smoothie while you plan your day in Zagreb. Although the Zagreb breakfast scene is still quite uniform, with eggs being the star of the menu, there are a few places in Zagreb city centre that offer a delicious, filling and hearty breakfast that will prepare you for your morning exploration of the city. Here's our list of some cool Zagreb breakfast places.
Hemingway Bar & Bistrot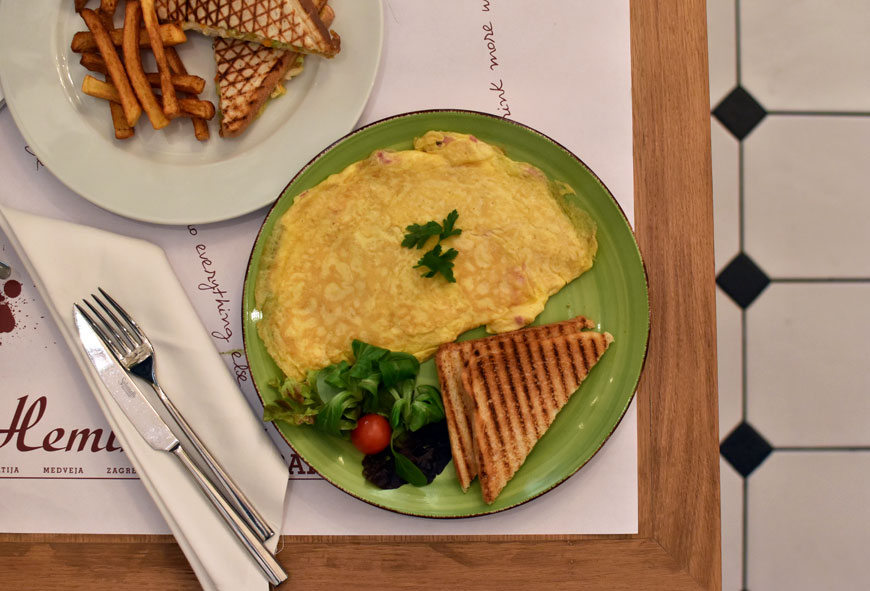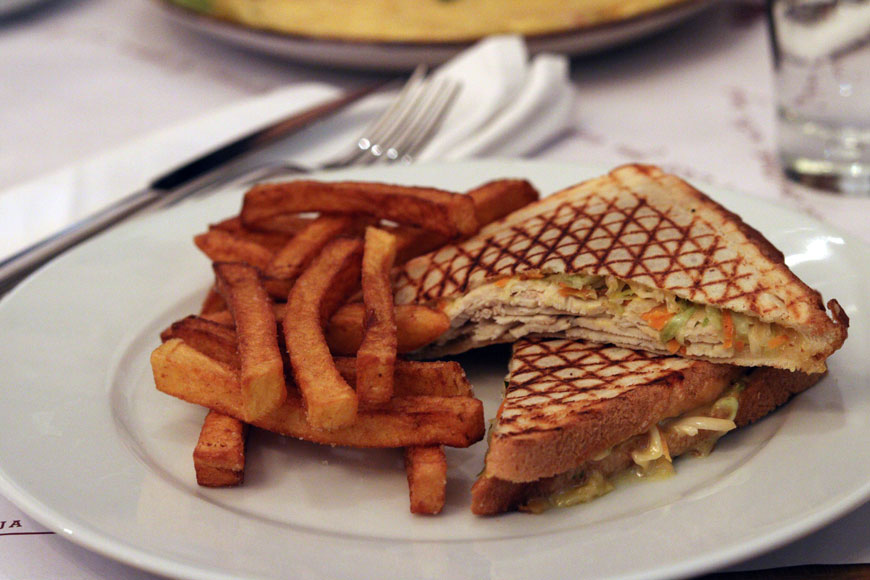 If you're looking for a touch of Paris in the heart of Zagreb, the Hemingway Bar & Bistrot is the place to visit. Located just across the Croatian National Theatre with its charming 1930's bright and stylish interior and a comfortable but sophisticated atmosphere, the Hemingway Bar & Bistrot breakfast options include omelettes with mozzarella or vegetables (around 3 euro), toast sandwiches (around 2 euro) and, in the true spirit of Paris, croissants. Start your day with the perfect cup of coffee supplied by the Lively Roasters Co., a small specialty coffee roasting company based in Zagreb, and energize yourself for the day!
· Trg Maršala Tita 1, Zagreb, http://bistro.hr/, Mon-Sat 8 am-11 pm, breakfast 8 am-11 am
Louie Cafe & Kitchen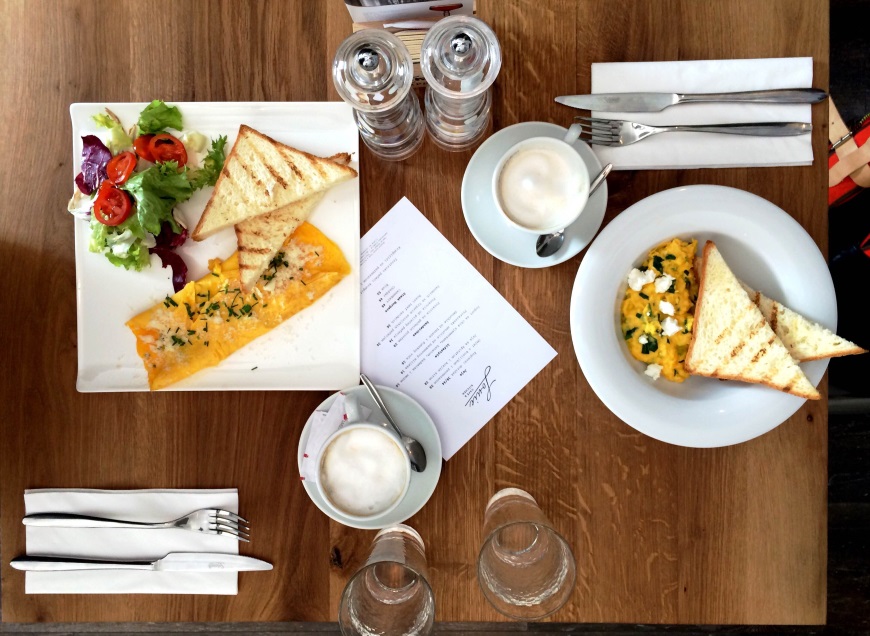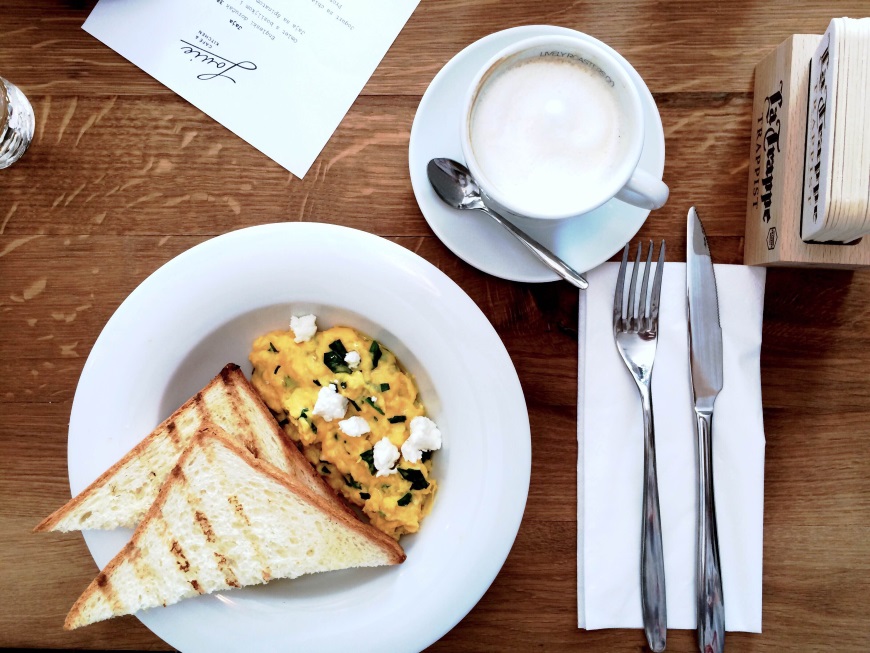 We love Louie cafe & kitchen for many reasons but their warm and friendly service is what keeps us coming back. This cute industrial bistro nestled in one of Zagreb's oldest streets will cater for your breakfast needs with the amazing scrambled eggs with goat cheese and spinach (around 4 euro), fluffy scrambled eggs with truffle cheese, a croissant sandwich (4 euro) and a full English breakfast in two sizes (5-6 euro). If you prefer a lighter bite in the morning, you can choose from several smoothie combinations such as the banana and forest fruit smoothie or a chia seed, banana, almond and honey yoghurt (2.5 euro). And if muffins, croissants or cake are your food of choice in the morning, you're in the right place as well. Be sure not to skip their amazing cup of coffee coming from the Lively Roasters Co..
· Nova ves 19, Zagreb, https://www.facebook.com/louiecafekitchen/, Mon-Fri 11 am-11 pm, Sat 9 am-11 pm, Sun 9 am-4 pm, breakfast until 11.30 am
La Maison des Waffles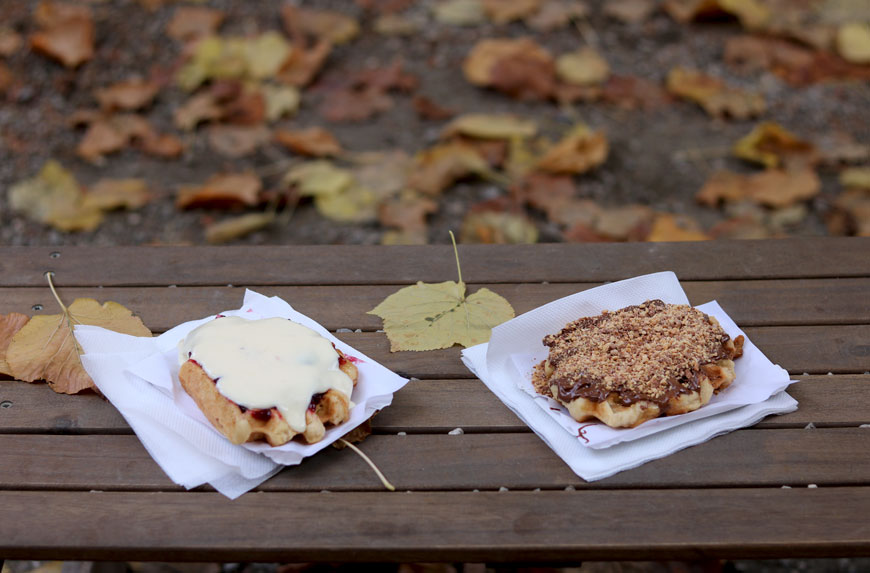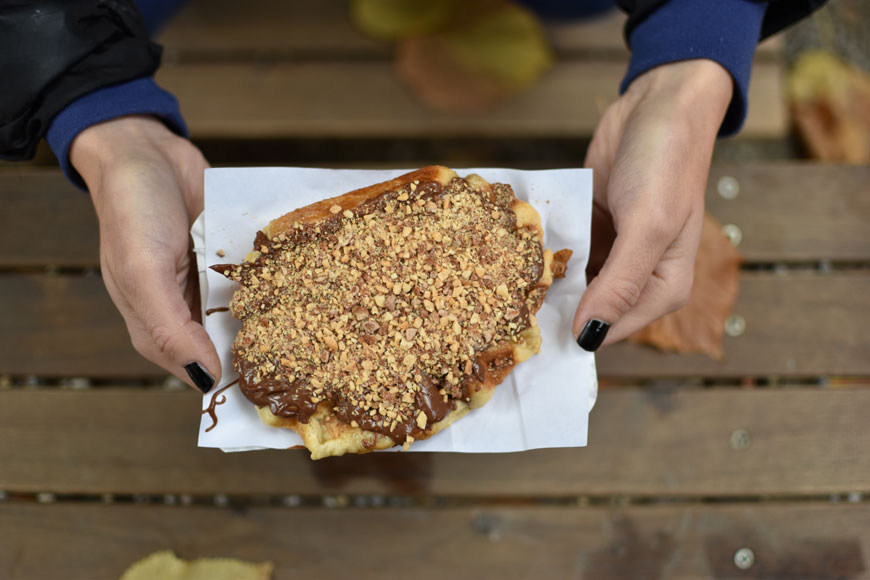 As you're walking down Masarykova Street to the Croatian National Theatre a sweet and alluring scent starts kicking you right in the nose. "What is that divine smell", you ask yourself. It's the smell of sweet and crispy waffles from the cute little La Maison des Waffles shop. Step inside and choose one or all of the equally tempting toppings on offer. Build your own perfect waffle with Nutella, Belgian nougat, Lino lada milk (a full-fat milk and hazelnut spread), forest fruit, apricost, vanilla cream or honey, and sprinkle some chopped walnuts, coconut, peanuts, cookies or whipped cream for the ultimate dessert decadence. You're on holiday, so feeling guilty is not an option. They serve waffles all day long and you can either take them to go or, weather permitting, enjoy them on the terrace.
· Masarykova 19, Zagreb, Mon-Fri 8 am-10 pm, Sat 9 am-10 pm
Otto & Frank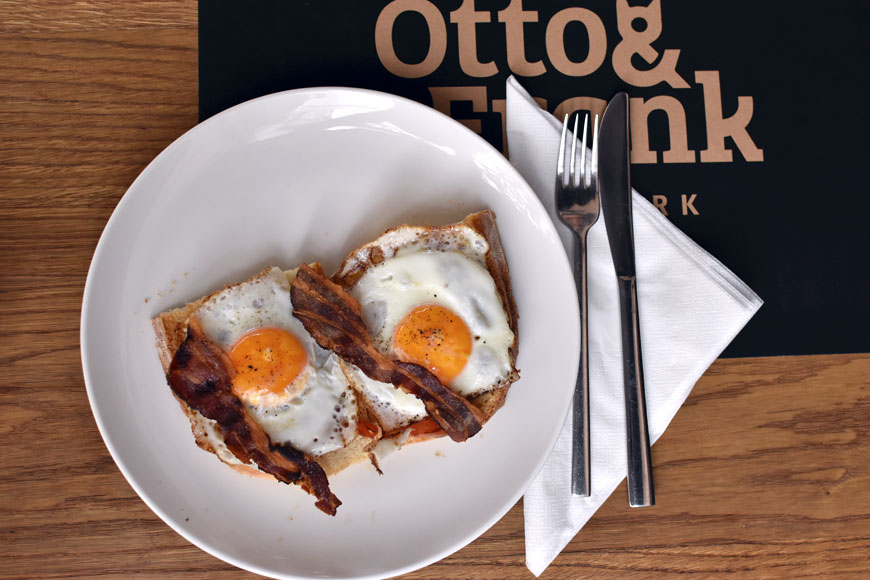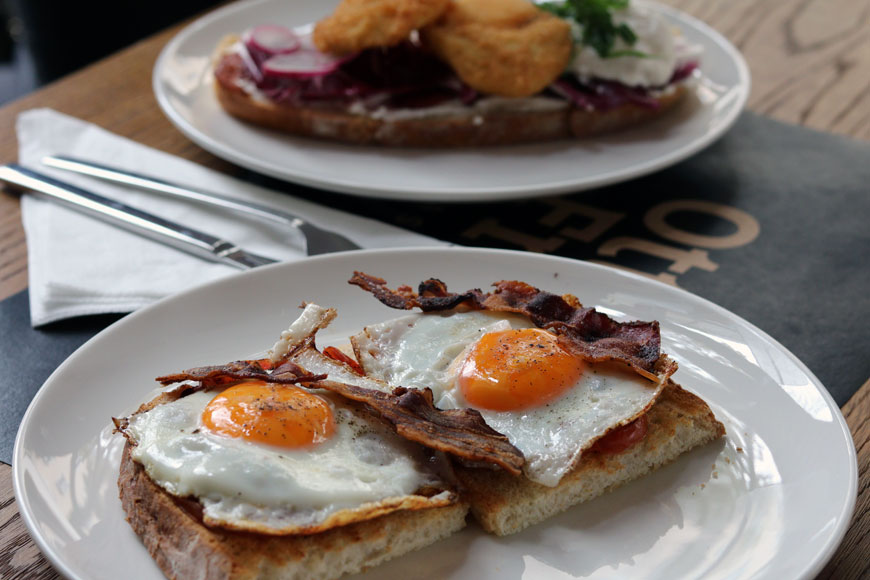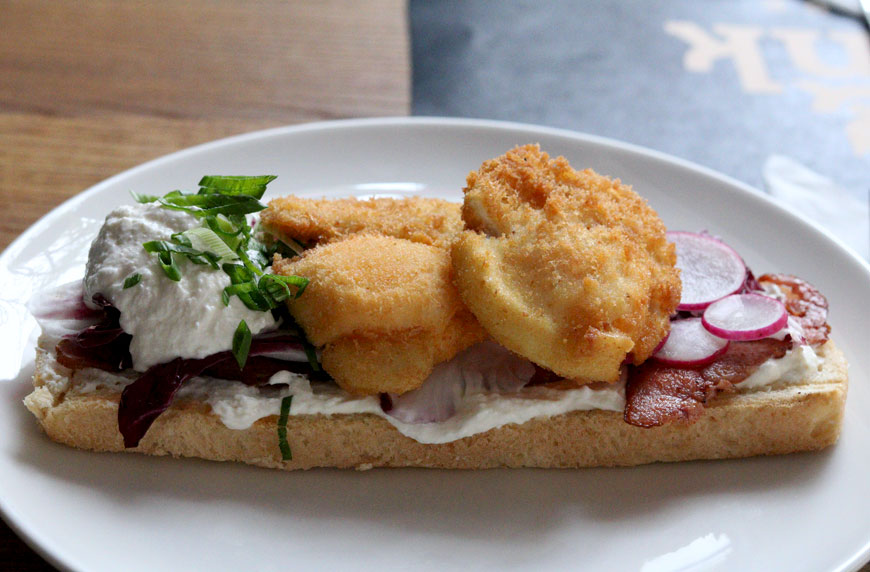 Located in the bustling Tkalčićeva Street, Otto & Frank serves comfort food in a darkish but comfortable environment. Classic morning options such as sunny-side up eggs with bacon (3.3 euro), apple, cinnamon and almond oatmeal, Nutella and banana French toast (3.7 euro) and a zucchini pesto panini will undoubtedly brighten up your morning, but we highly recommend their signature dish, the modern Zagreb breakfast (5.2 euro). The two softly poached eggs with a nice crispy fried coating served with grilled ham, horseradish infused cottage cheese, sour cream, radicchio and spring onions make for a beautiful, hearty and healthy combination you simply must try while in Zagreb.
· Tkalčićeva 20, Zagreb, http://www.otto-frank.com/, Mon-Thu 8 am-12 am, Fri-Sat 8 am-1 am, Sun 9 am-11 pm
Le Bistro Esplanade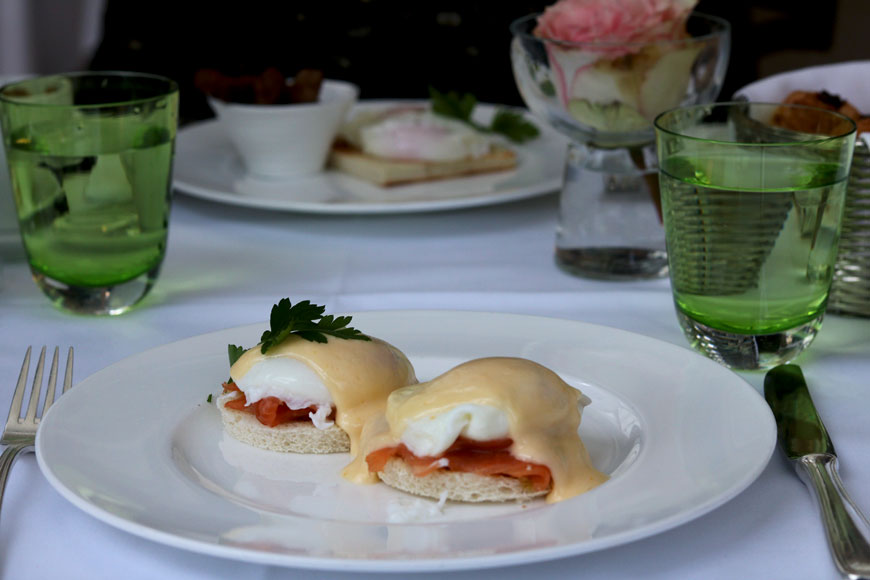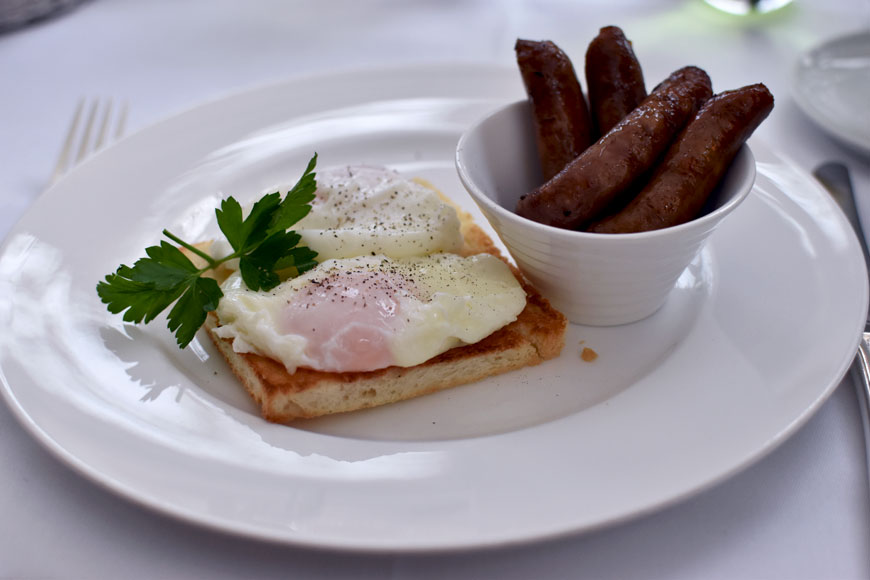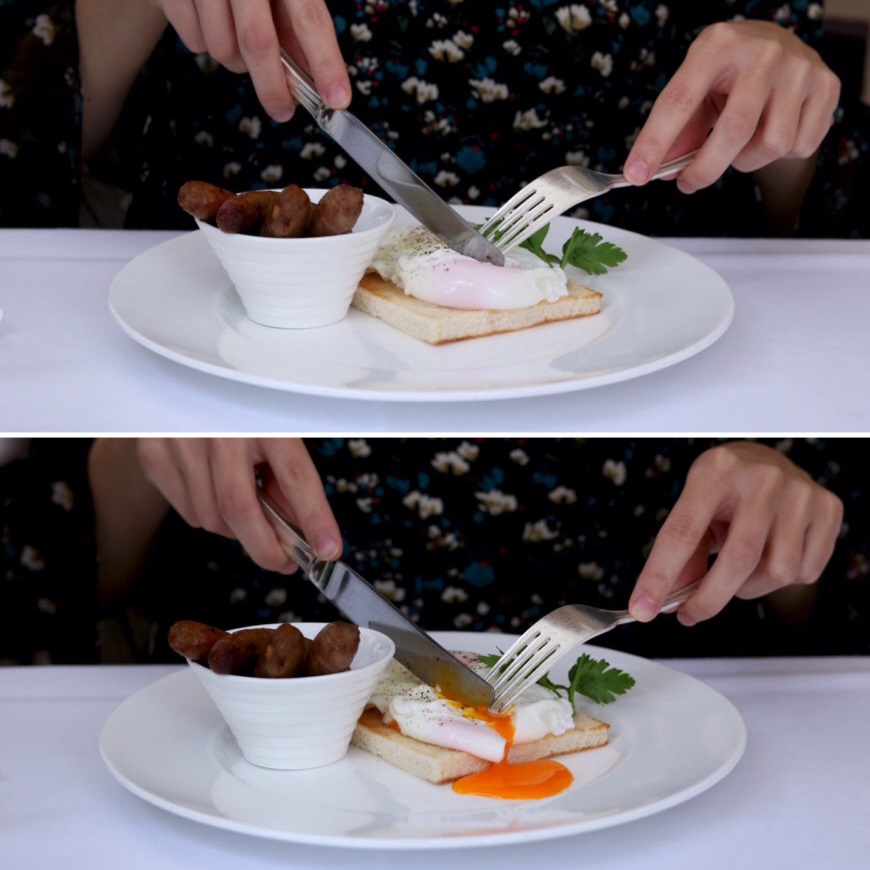 One of the reasons breakfast is the best meal of the day, and especially on vacation, is the numerous possibilities that your day has to offer. You never know what lies ahead. So why not start indulging yourself from the early morning? For an elegant upscale breakfast head over to the Le Bistro Esplanade located by the stylish art nouveau Esplanade Zagreb Hotel near the Zagreb Central Station. Their generous menu covers a lot of ground ‒ you can get something as light as a fresh fruit platter or a grilled pineapple with honey and pumpkin seeds. The sweet-toothed can delight in a French toast with maple syrup, hot oatmeal with acacia honey or crêpes with maple syrup and fruit jam. But when you're away why not enjoy some of the treats you usually don't have time for. Try the decadent eggs Benedict over smoked salmon (around 9 euro), or the fluffy and airy omelette with some Pag island cheese, mushrooms, ham and fresh herbs (around 9 euro). Breakfast at the Le Bistro Esplanade on an intimate dreamy terrace is your chance for a glamorous start to the day.
· Antuna Mihanovića 1, Zagreb, http://www.lebistro.hr/, Mon-Sun 9 am-11 pm, breakfast until 10.30 am
Toster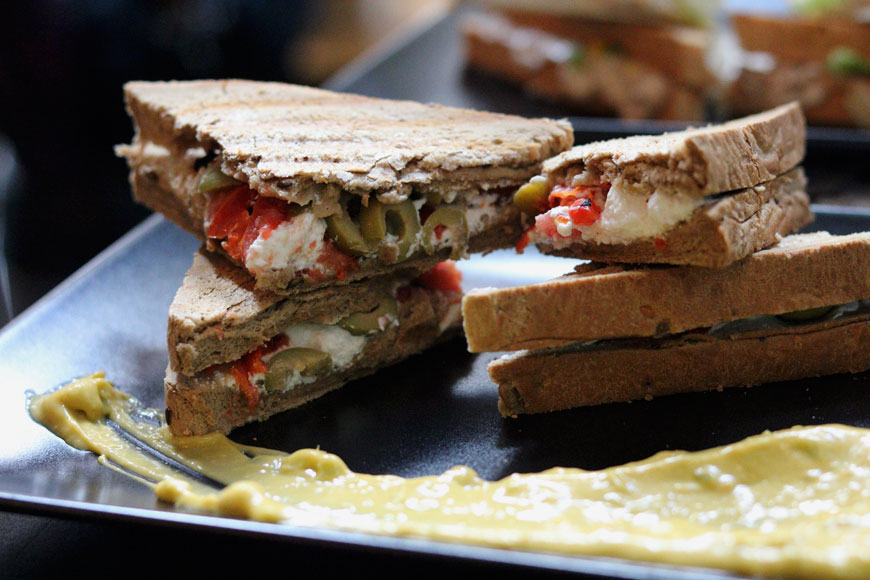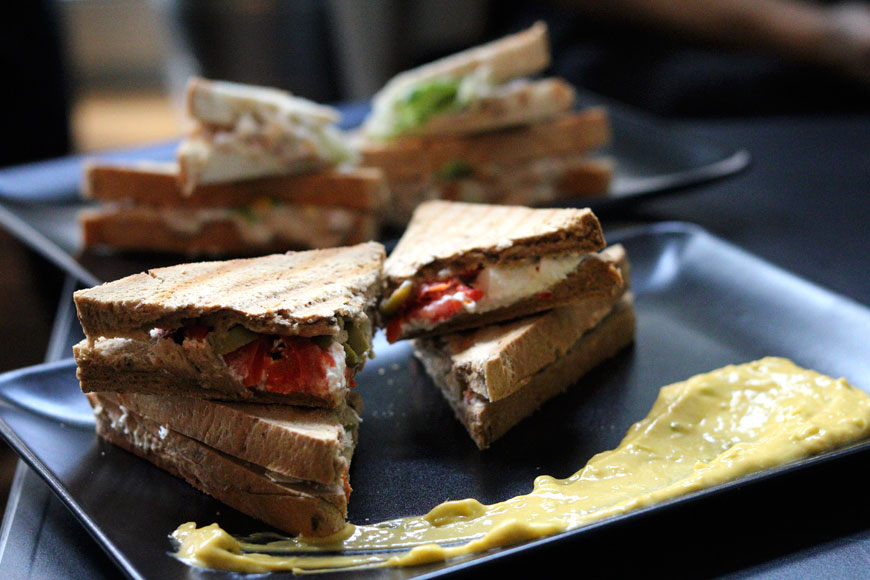 Forget omelettes, forget bacon and forget pancakes. Toster, as the name suggests, specializes in toasts (surprisingly enough, Toster is Croatian for a toaster). Although conceived as a hang out place for chilling and socializing over drinks and toasts in the evening, this low-key spot will satisfy every hungry soul right from the early morning. A toasted sandwich filled with yummy cheese, ham and veggies never disappoints. The Toster selection of toasted sandwich combinations and spreads includes some classic toastie stars such as cheese, ham, mayonnaise, veggies, eggs, prosciutto and tuna, but there are a few more interesting spin-offs. Vegetarians will want to try a Feta Marie toast with feta cheese, fresh peppers, olives, tomatoes and a horseradish spread while passionate carnivores will be happy to hear there's a burger toast on the menu. The prices are really ridiculous with an average of 2 euro for a toast that will satisfy various appetites and tastes. A great place for a quick breakfast when travelling.
· Petrinjska ulica 7, Zagreb, https://www.facebook.com/Tosterzgb/, Mon-Wed 7 am-11 pm, Thu-Sat 7 am-2 am