Burgers, burgers, juicy burgers everywhere! Zagreb's first pop-up burger festival has officially started yesterday with a sizzling atmosphere that in the next ten days, from September 15th to 25th, will be luring anyone casually wandering the city centre to Strossmayer Square with the tantalizing smell of grilled meat. Aside from the irresistible aromas of gourmet burgers carefully created by some of Zagreb's most popular burger joints, such as RougeMarin, Submarine BBQ, Boys Burger Bar BBBB, Kitchen & Grill PLAC, Brko & Brko, My Burger, Maredo Grill ‒ Restaurant & Night Bar and ChevapRoll, you can expect live music every night starting at 8 pm, enjoy a (couple of) drink(s), give your vote in the best burger contest, participate in some cool workshops and giveaways, and for the true burger aficionados there are several panel discussions on the current Croatian burger scene taking place in the following days.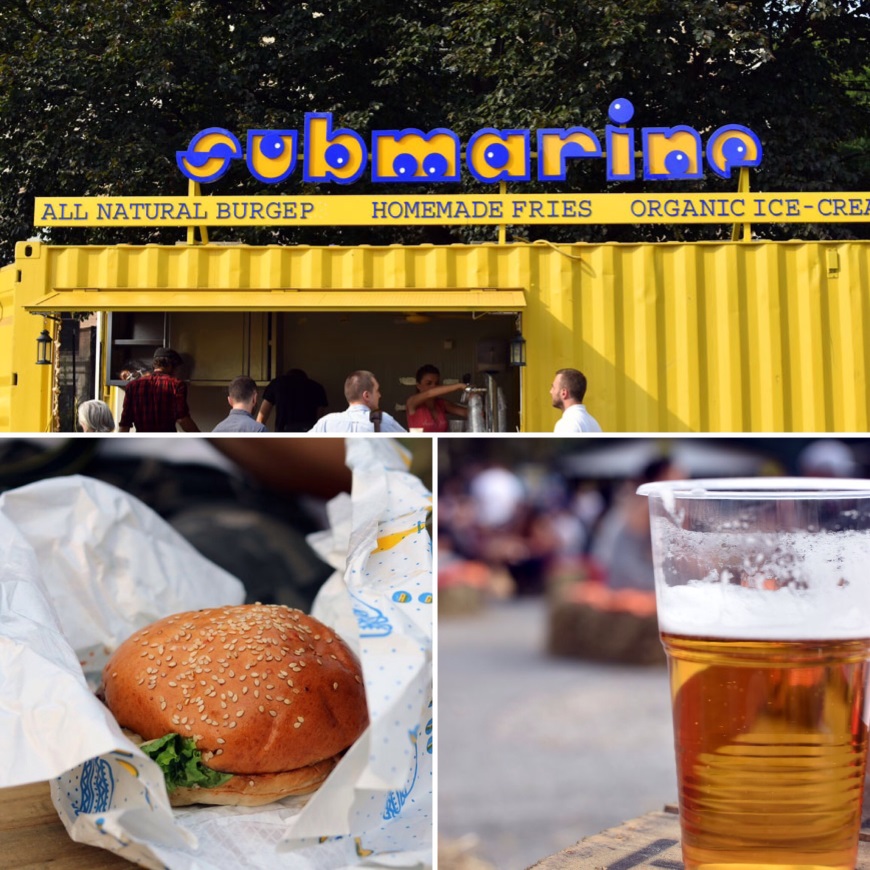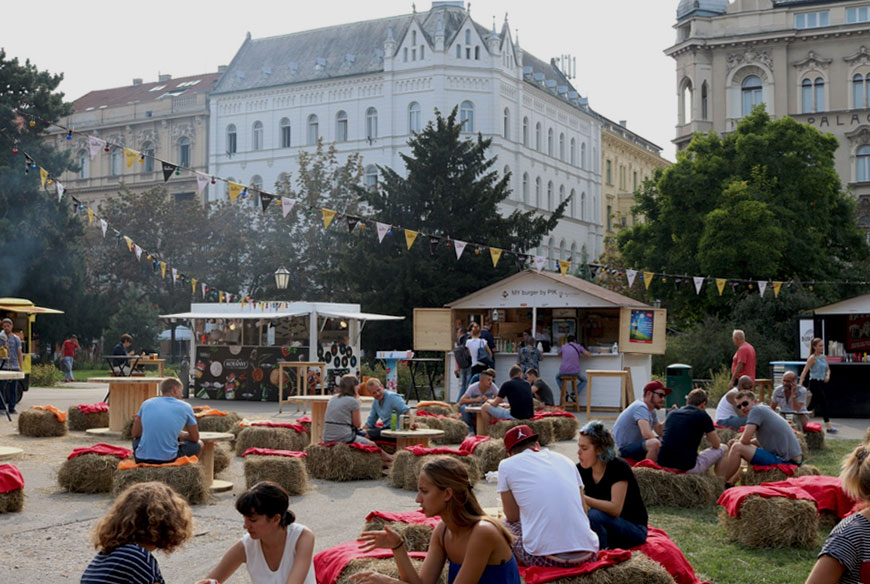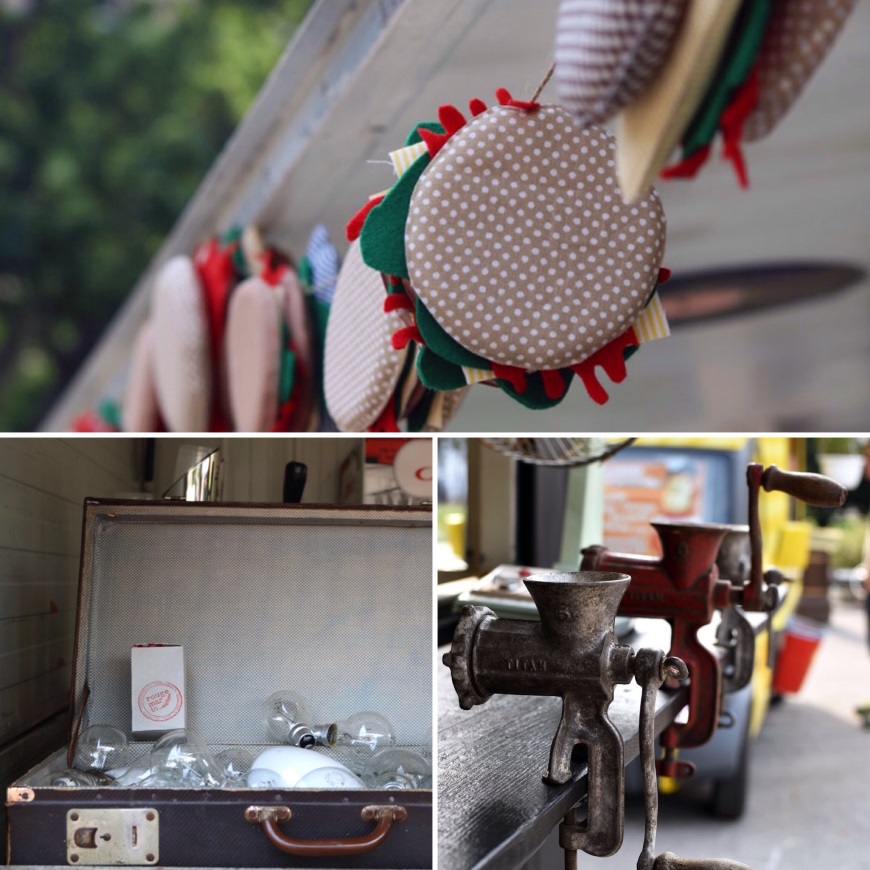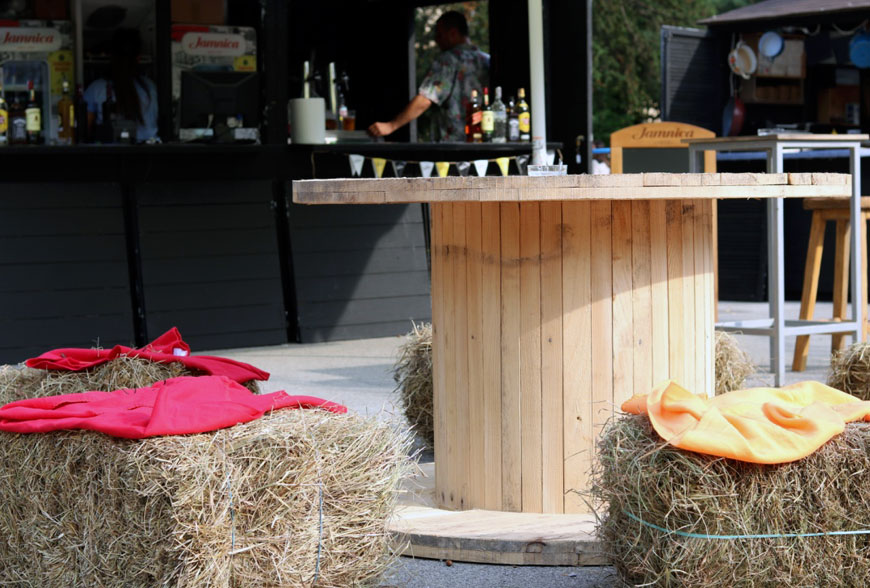 And guess who was among the first visitors snooping around burger stands with questions like "What kind of burgers do you have?" followed by "What's in it?" and "Will you be serving different burgers each day"... Yep, it was us! Sometime around 3 pm the ever hungry Sinful Spoonful duo casually showed up just as the burger grills were heated up and ready to give the rosy beef patties that wonderful crispy texture, brownish colour and heavenly taste.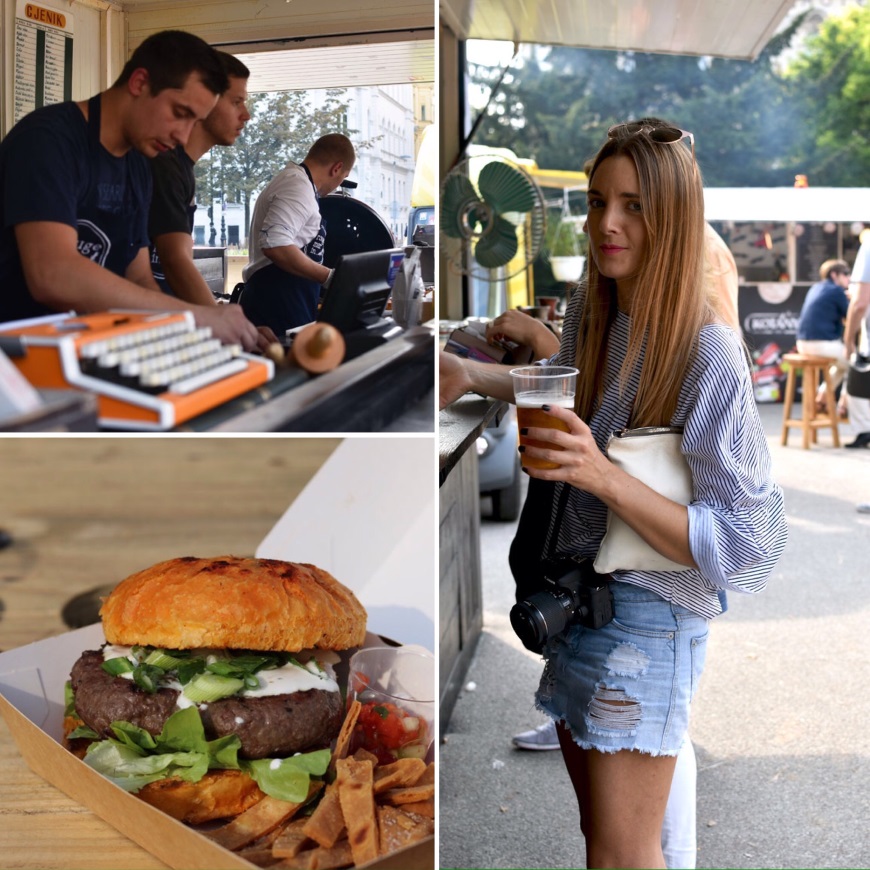 Barbara chose RougeMarin's daily special burger called "The Soap" made with bacon, beef, adorned with oak leaf lettuce, sour cream and served in a pimentón flavoured bun. The burger was (ok, let's find the best word to describe it), perfect, mouth-watering, scrumptious, just yummy. Katarina decided on Submarine's Smokehouse burger with crispy bacon, melted smoked cheese and BBQ sauce. Extra juicy, outstanding meat, rich flavours and perversely delicious! A burger's natural (liquid) companion is obviously beer so we went for it because you don't want to mess with nature's logic, right?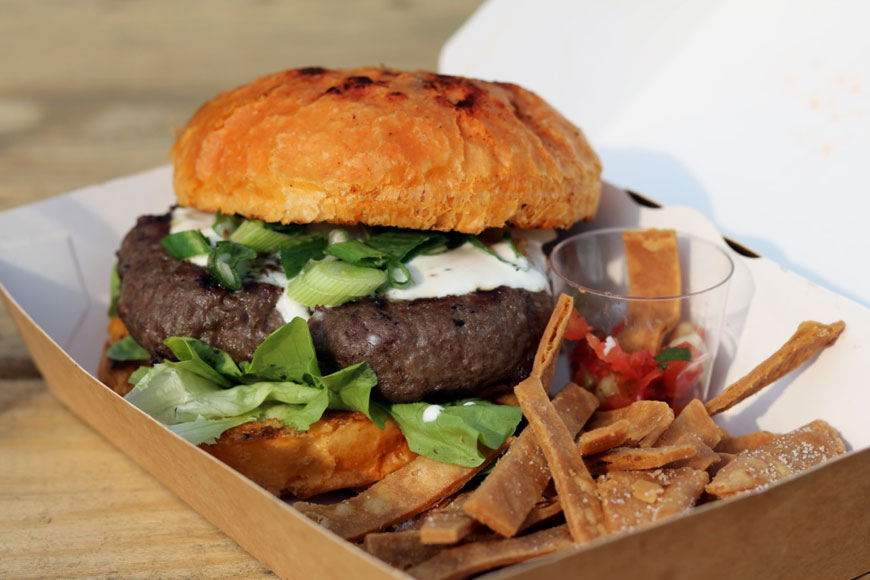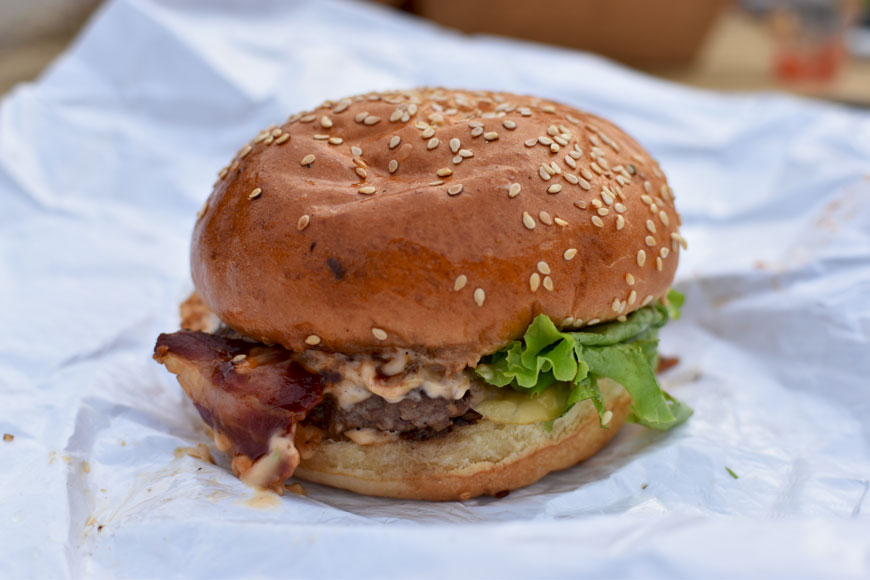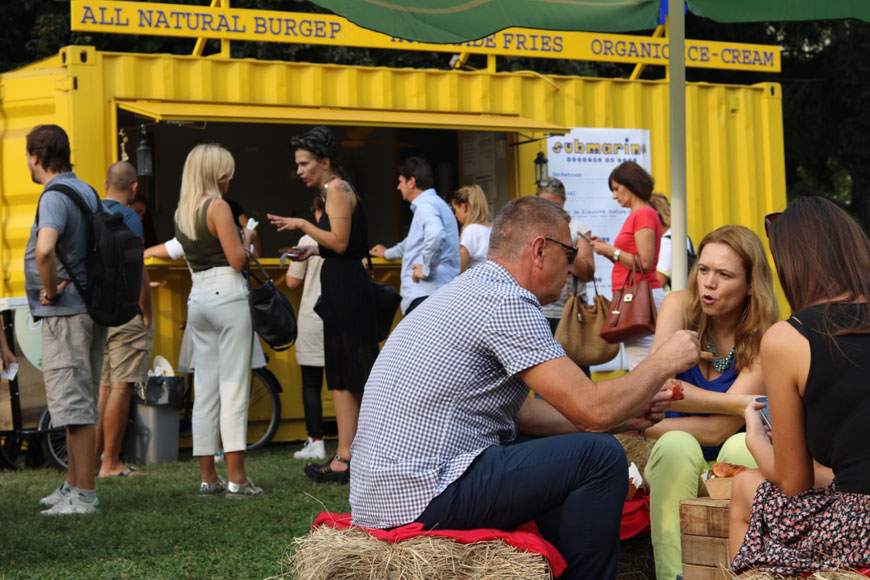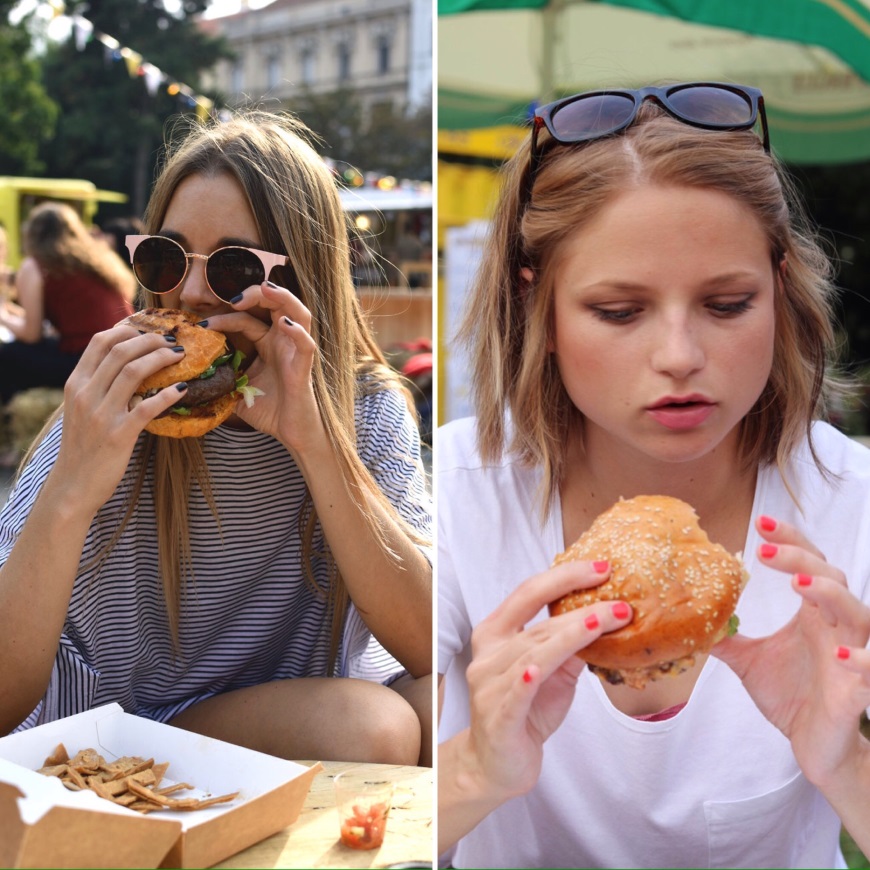 We returned to Strossmayer Square later in the evening to mingle and check out the concert by a (once) very popular hip-hop duo called Bolesna Braća. It was super fun and there were so many people that if you wanted to get a burger you had to wait for at least half an hour. Very frustrating if you're hungry. Luckily, we weren't. So if you're planning on stopping by, prepare yourself for big queues or come early.
If you're in Zagreb sometime before September 25th, Strossmayer Square is the place to be! Just follow the smell!