Imagine the scene: a professional kitchen, a hectic atmosphere, metal clanking, steam rising from the pots, young chefs pacing up and down the kitchen in their messy uniforms, tweaking their signature creations and adding the final touches with their shaky hands, remembering to remove any leftover spots from the plates before they land in front of the exam committee. Heart racing, mind working overtime (How much time do I have? Am I going to finish in time?! Is this okay? Why is it so hot? How much longer?), excitement, relief and it's over!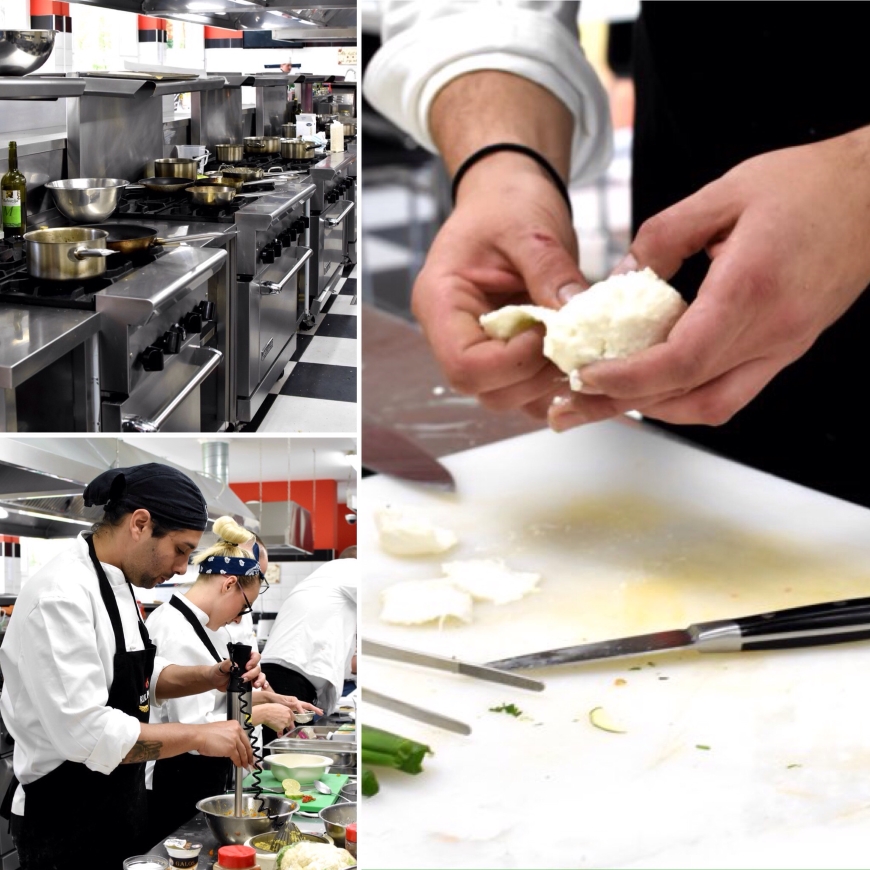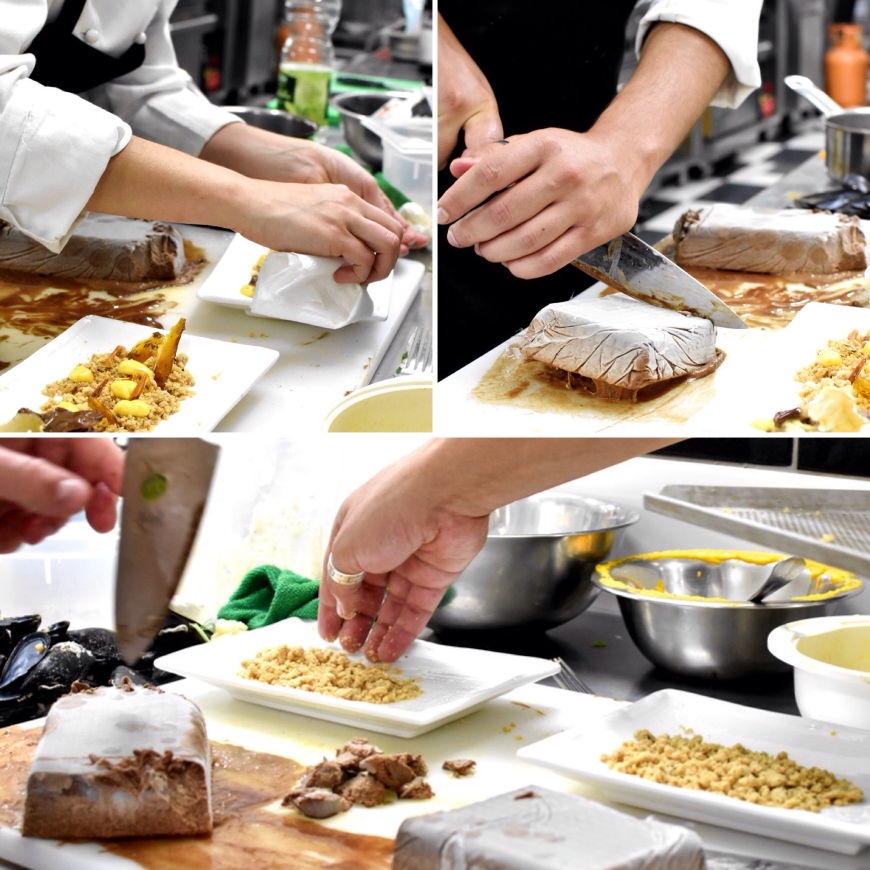 That basically sums up the one particular May morning at the Culinary Institute Kul IN in Sisak I witnessed and documented with my camera (and probably their every other exam day). They say that a picture is worth a thousand words, but the energy, passion and drive I saw in the eyes of those students that worked, studied and trained hard for two months to receive their "Professional Culinary Chef" certificate is impossible to capture!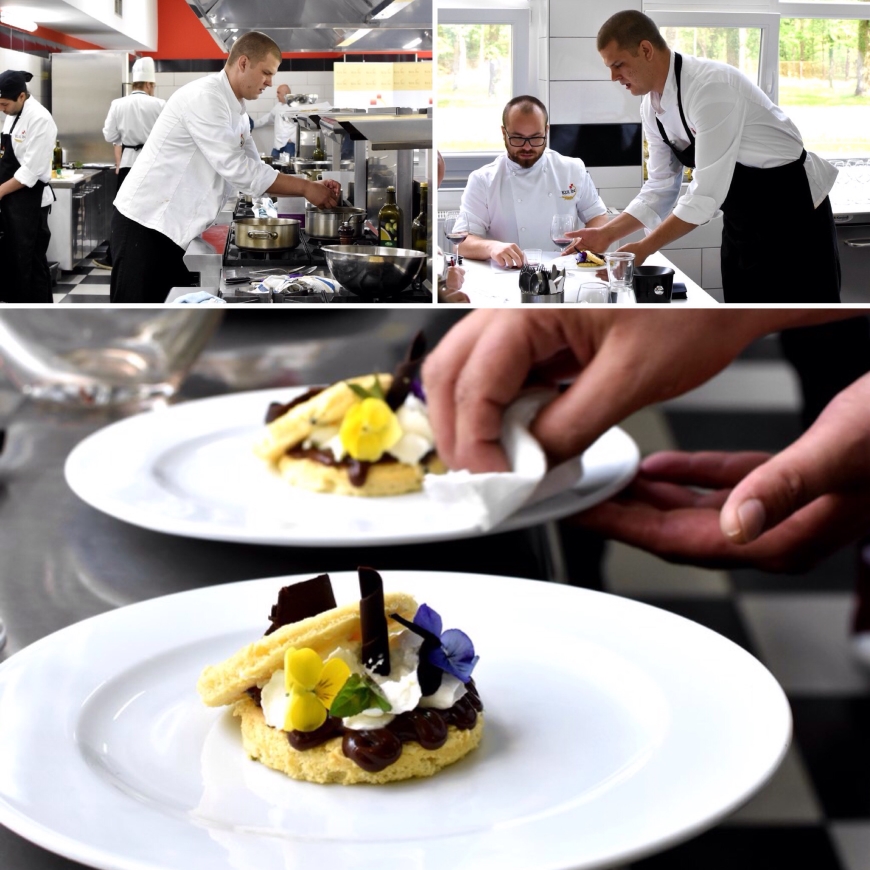 I won't even bother to take the objective stance here and detach myself from the experience I was enthusiastically sucked into, because I enjoyed it immensely and shared all of their doubts, excitement and joy. I've had the opportunity to watch professional chefs do their magic on several occasions so far, but I've never seen young, prospective chefs attempting to showcase everything they've learned so fiercely and with such passion! Above all human qualities, I admire passion and dedication, and there was plenty of that! Needless to say, I was also very jealous of them for being a part of such an impressive venture.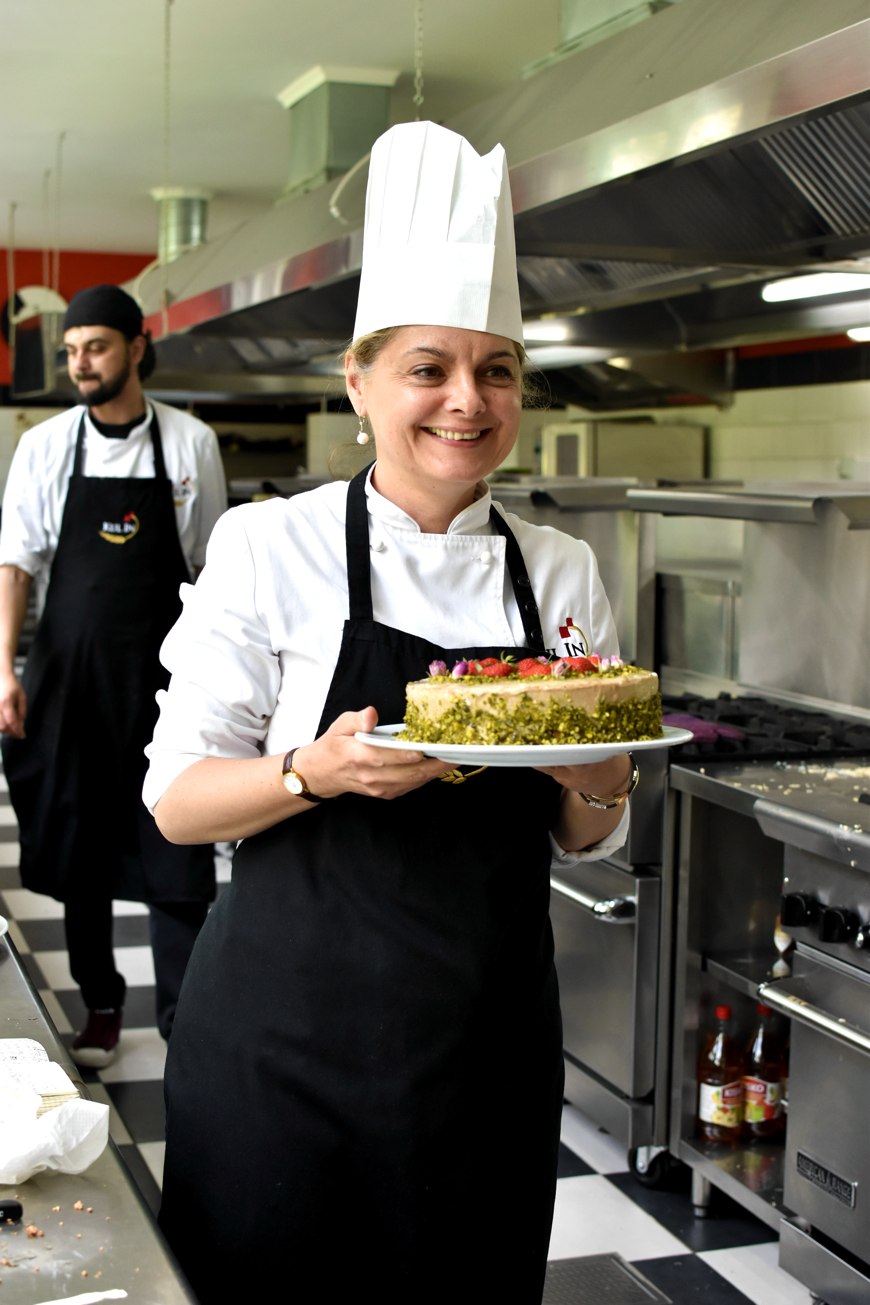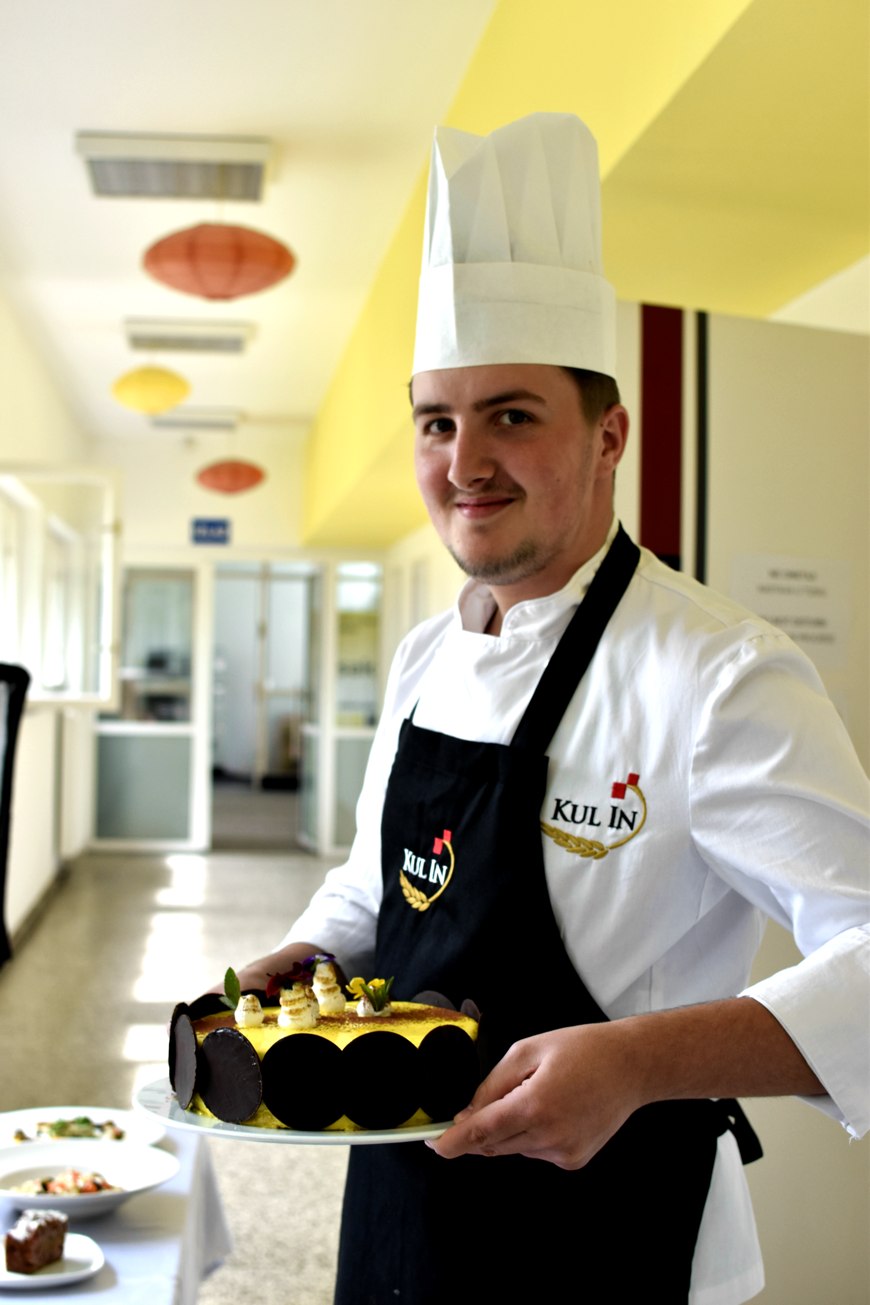 What exactly is this Culinary Institute Kul IN, you wonder? The founder and initial author of the Kul IN Institute is Mr. Darko Sertić, a Croatian-American entrepreneur originally from Sisak. Alongside other projects in Sisak, in 2011 he opened Kul IN – the first private culinary and restaurant management college in Croatia, which has for the past 6 years been breeding ambitious and successful chefs from all over the world, nowadays working all over the world. The school offers eight different programs: the Professional Cook of Italian Cuisine Program and the Professional Italian Pastries Program in partnership with ALMA La Scuola Internazionale di Cucina Italiana, Catering and Buffet, Professional Pastry and Confections, Culinary Arts, the Wine Program, Wine Courses and One-day Workshops.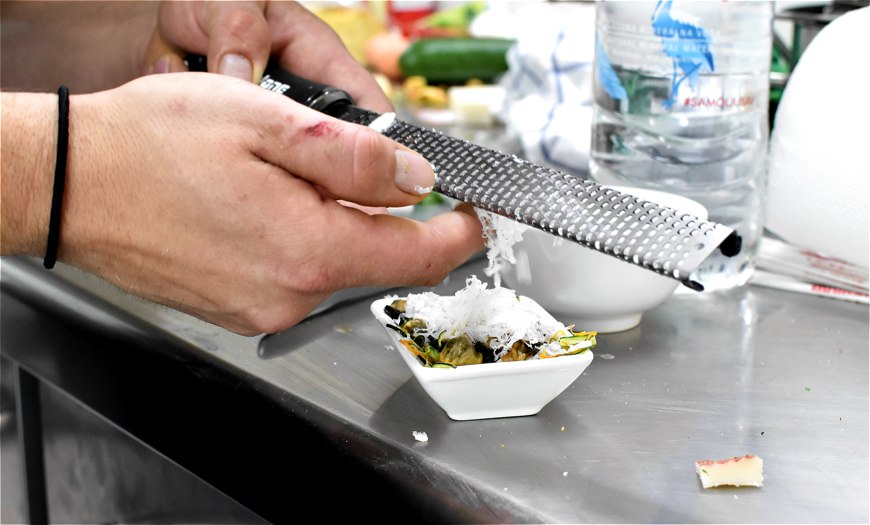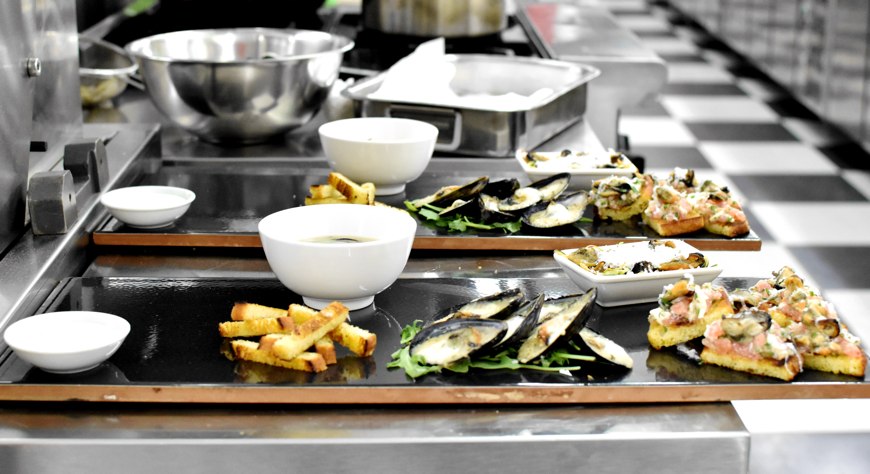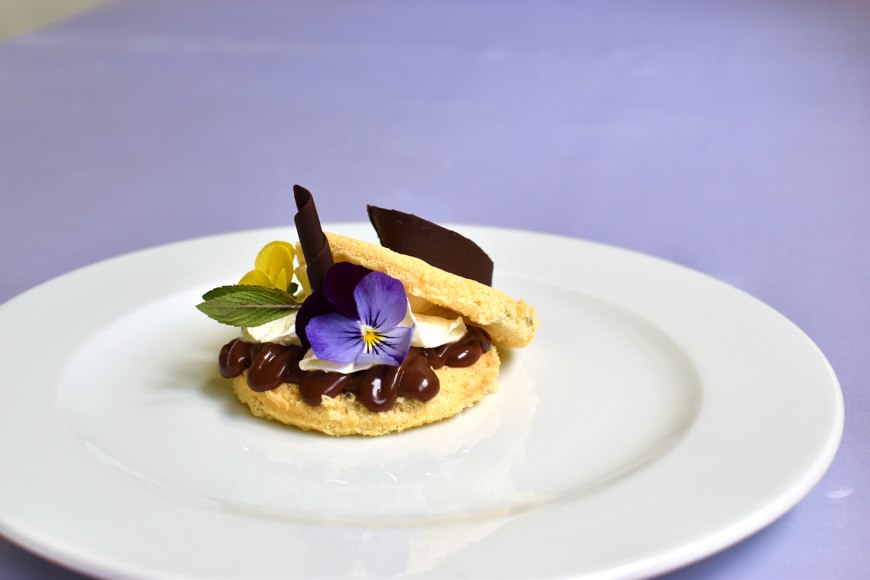 They take special pride in their innovative approach to culinary education that emphasizes individual creativity, with each student investing their own unique background and experiences that they add to their cooking. Their wish is to not just make chefs but raise future culinary leaders. And judging by the fact that most of their students after finishing the Italian Cuisine Program end up working in famous Croatian and international Michelin restaurants (Al Porticciolo 84 in Lecco, Noma in Copenhagen, Gran Caffe Quadri in Venice, Kirchsteiger in Foiana...) under some of the most acclaimed chefs, I'd say they're pretty successful at creating future leaders.
Going back to the scene I described at the very beginning of this post – that's what the exam day for the Culinary Arts students looks like. On the technical side, the exam consists of three assignments: making the main dish, pairing it with a certain wine according to the principles of food and wine pairing, and creating a dessert.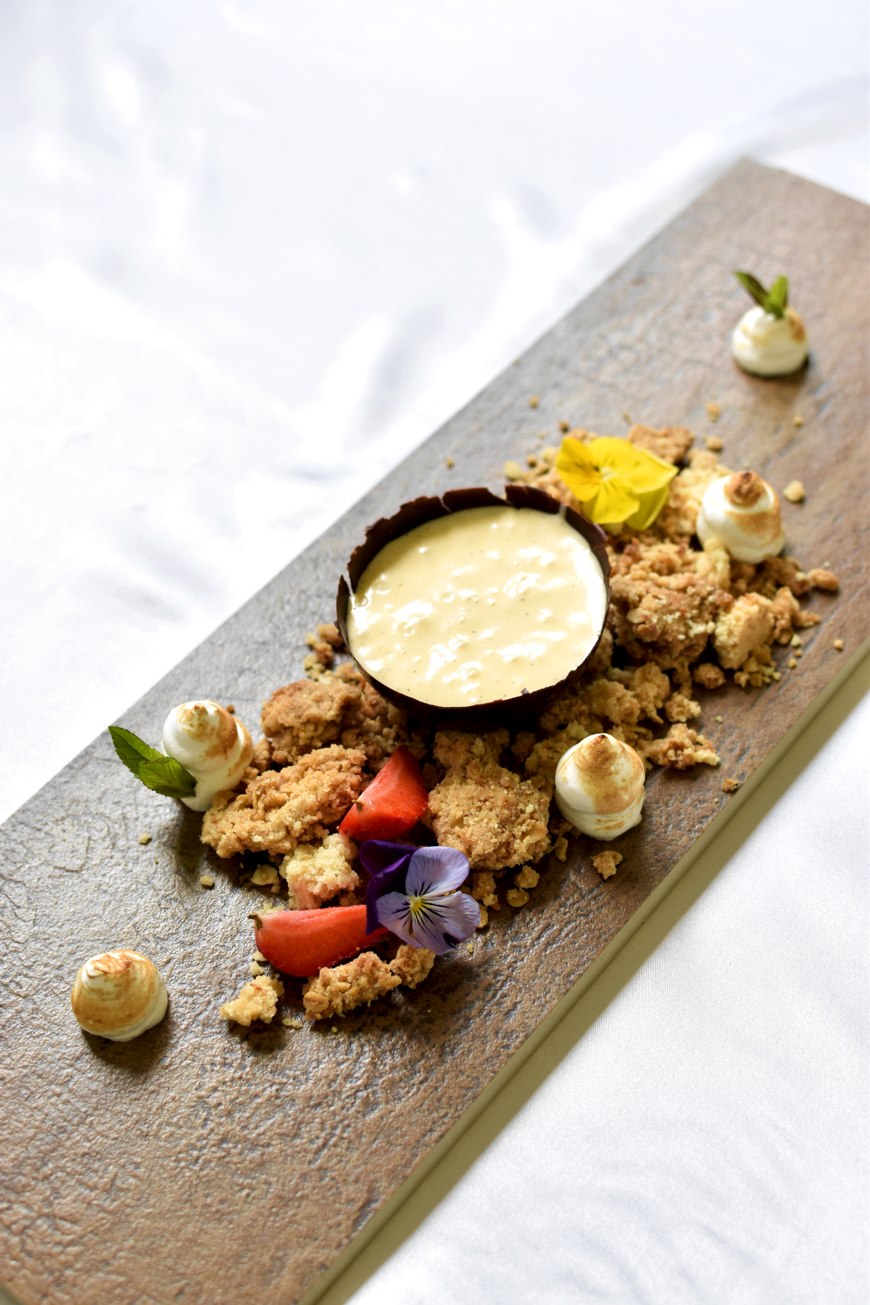 Here comes the twist: they all have to use the same main ingredient but within a different theme. The main ingredient for the group I watched were mussels and the themes were varying from different ethnic cuisine to specific ingredient combinations. For example, one student had to prepare an Asian dish using mussels, another did a Mediterranean take on mussels, some had to pair mussels with milk, and so on.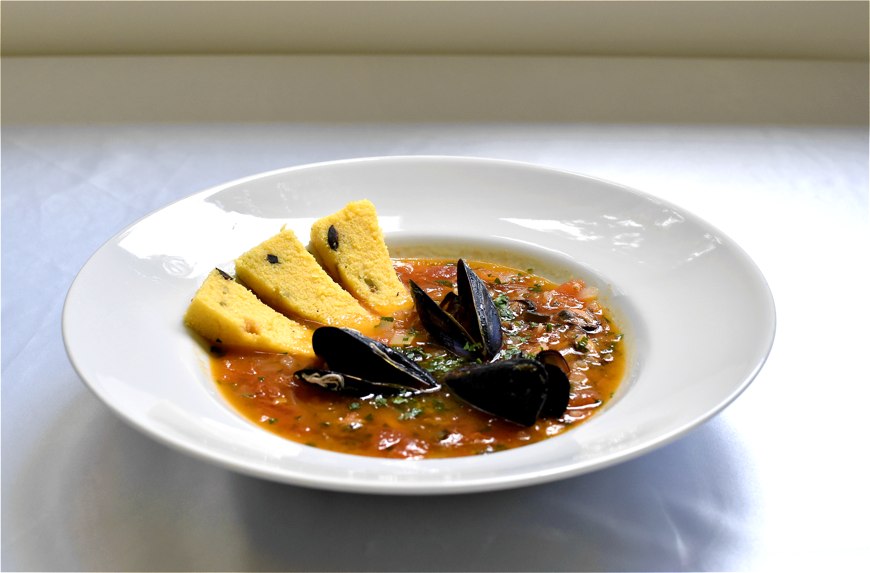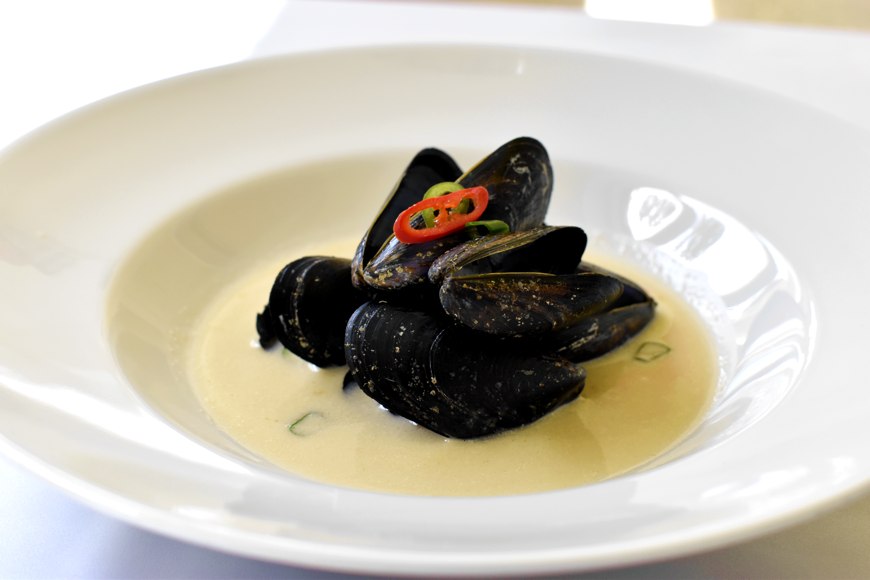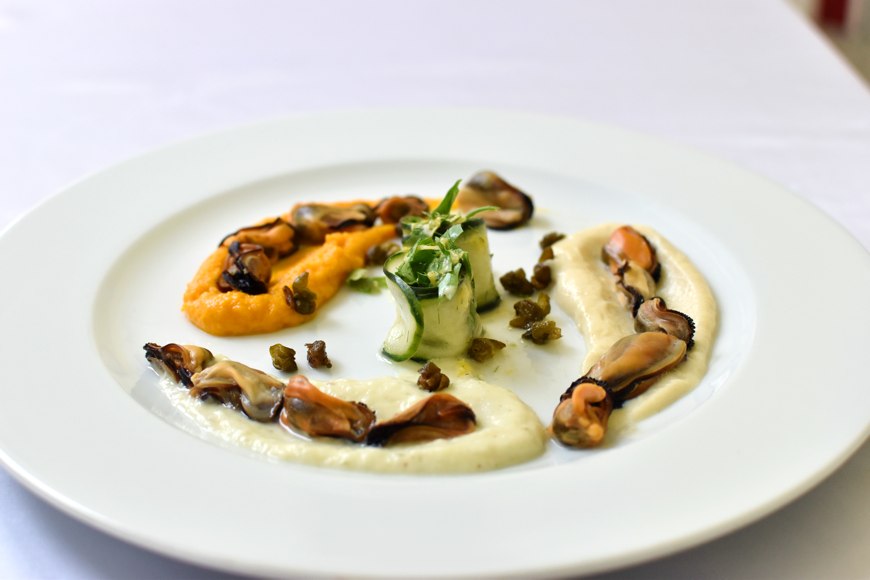 The dishes are then served in front of the exam committee, comprised of mentors and the head chef-instructor, a renowned Croatian chef holding the "Ars Culinarie" diploma from the famous Paris academy Le Cordon Bleu, Mr. Zdravko Perić. While the mentors taste the dishes, the students carefully observe their reactions and wait.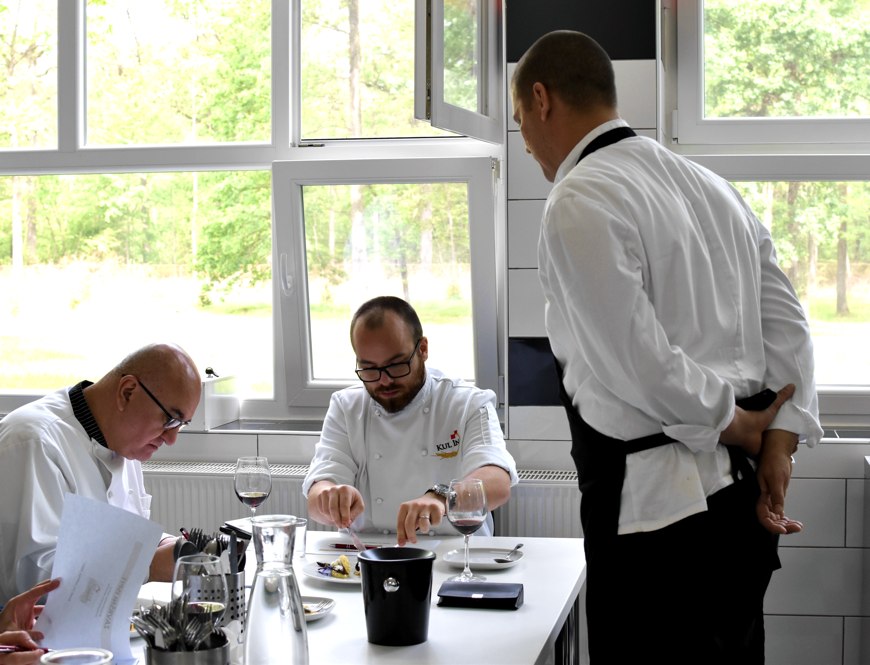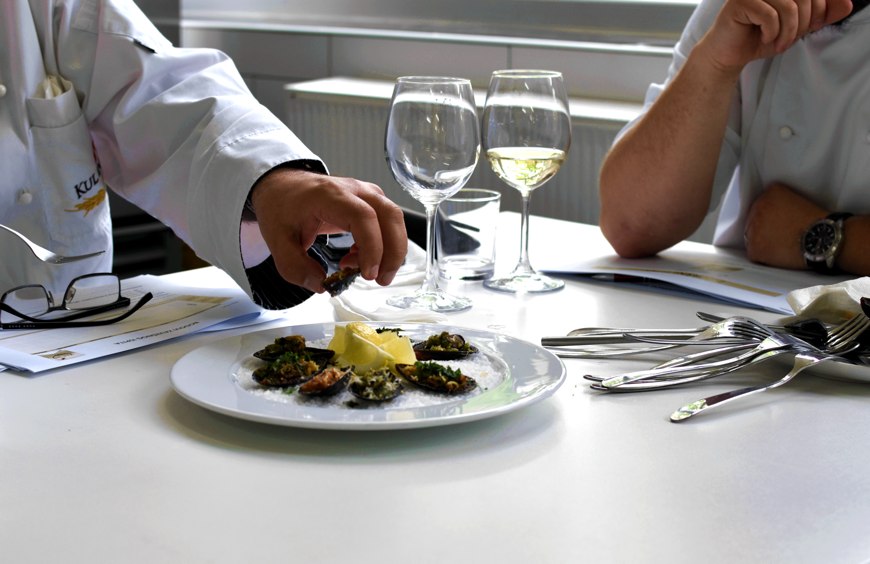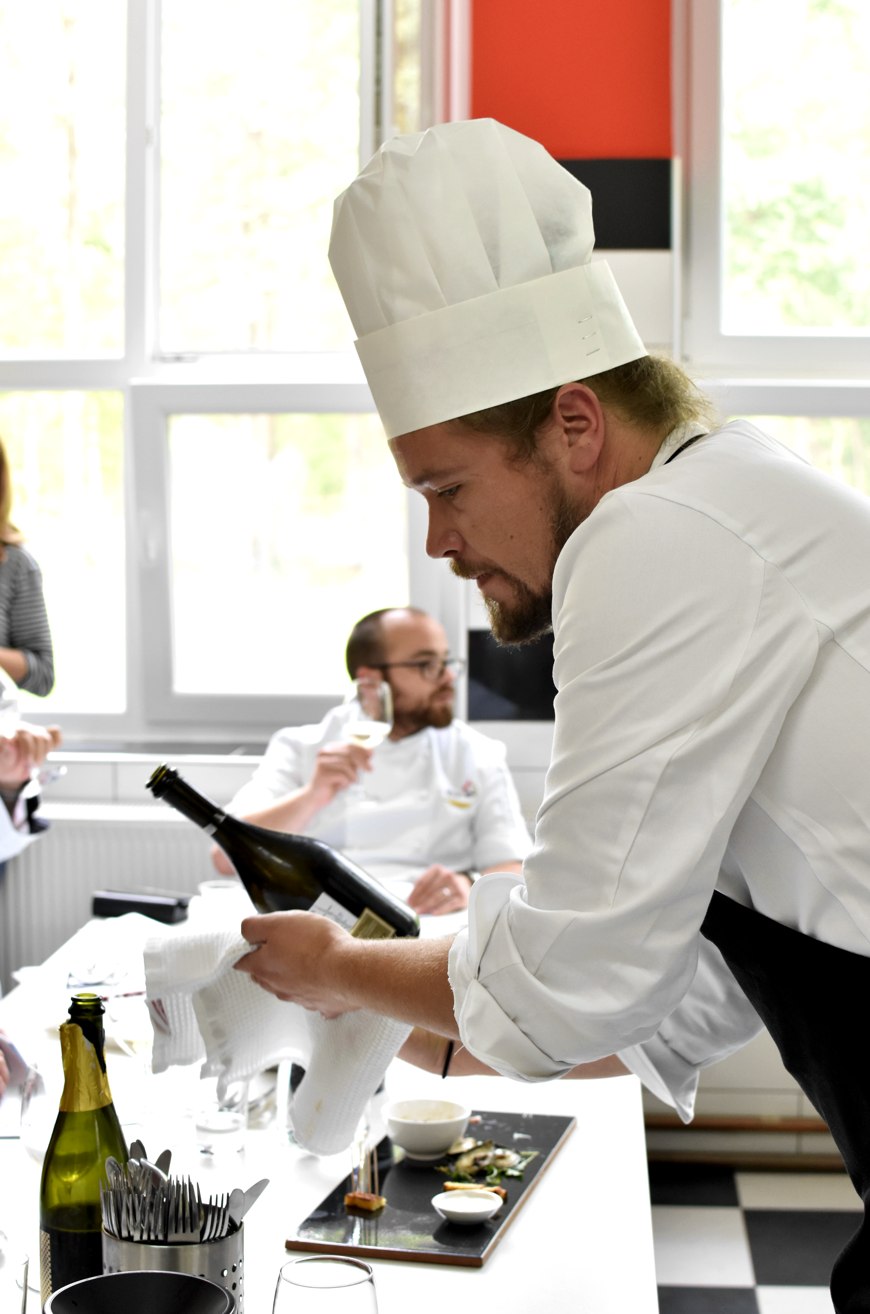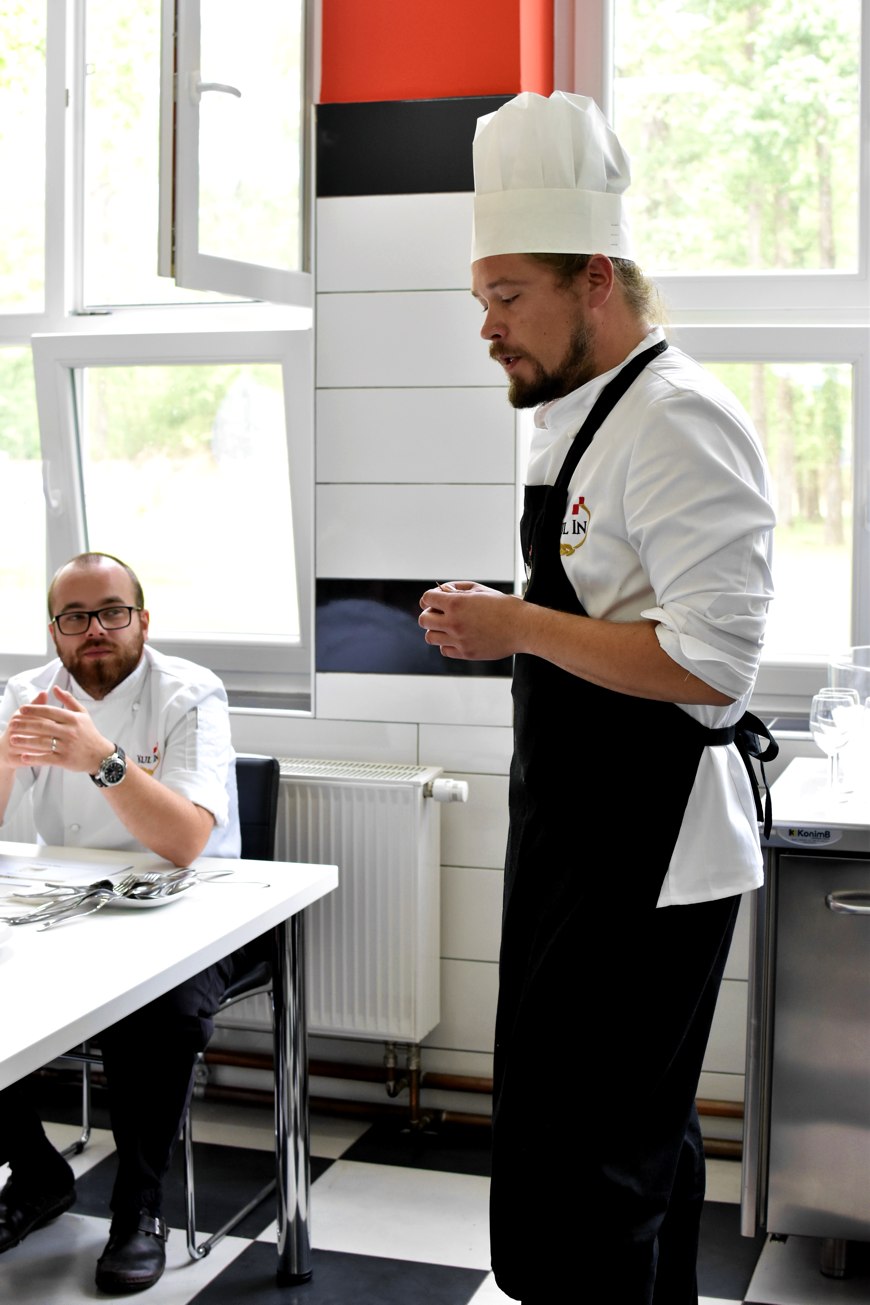 And wait some more. Then they answer some questions, while their fellow students are either finishing their dishes in a hurry, or supporting them with full morale. After all, they're almost a family, as I've been told.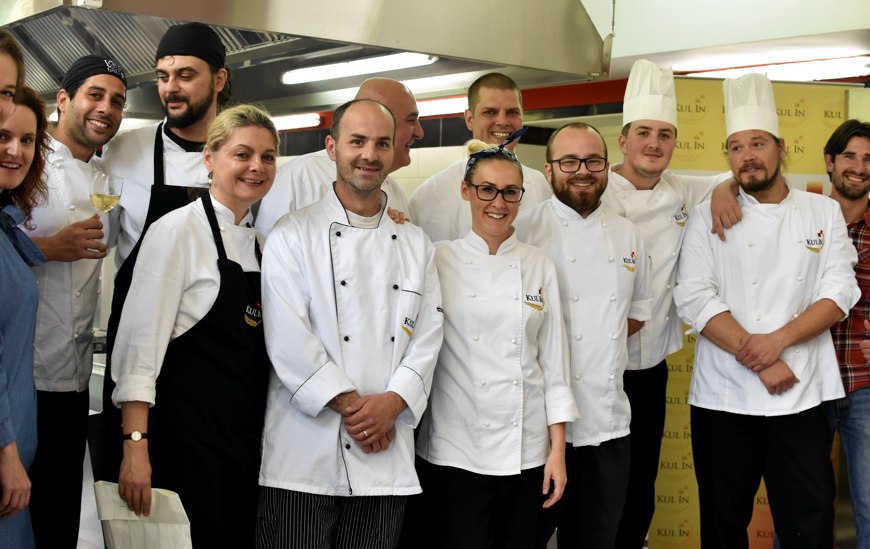 When you're far away from home, embarking on an endeavour such as this one, the experience brings you closer to other people in your community and you start to look at other members of your tiny community as family members. Moreover, many of the students say that the entire experience served as a kind of journey of self-discovery. Call me melodramatic, but I'm a sucker for that "life-changing experience story"! I think the world (and Croatia especially) needs more passion and creativity, more courage and determination because it is the only way to progress.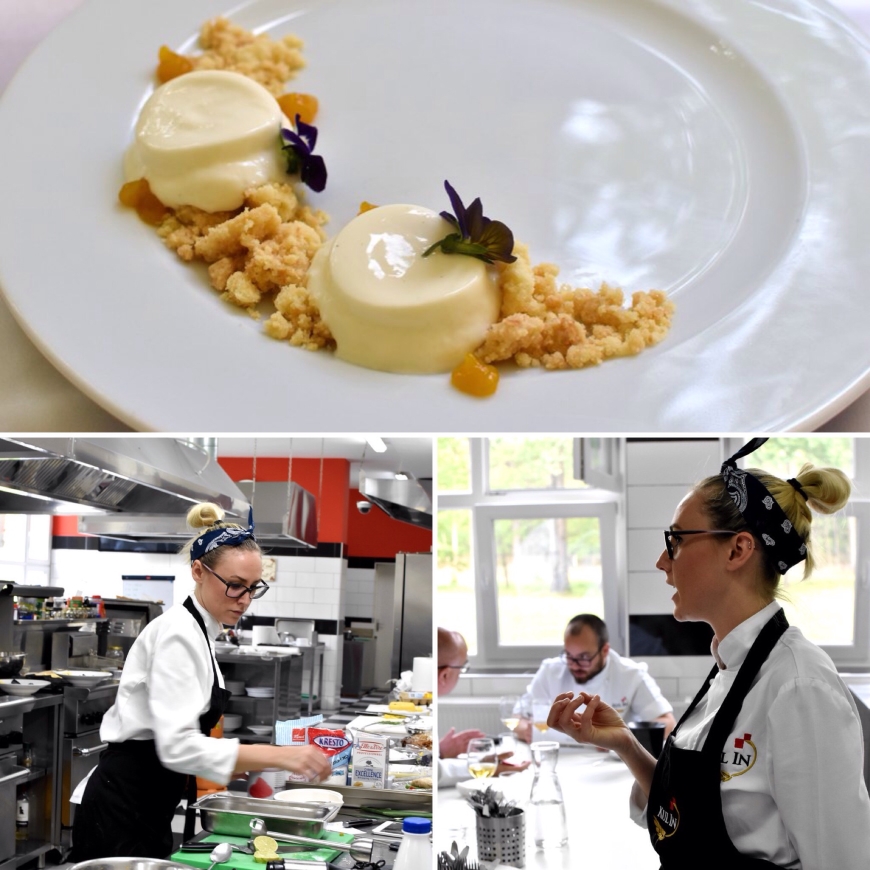 That's why I would encourage anyone with aspirations of becoming a chef to stop doubting themsleves and start working on it! At Kul IN or anywhere else, it doesn't matter. Dream big, work hard!
Now I leave you with millions of pictures. Don't look if you're hungry!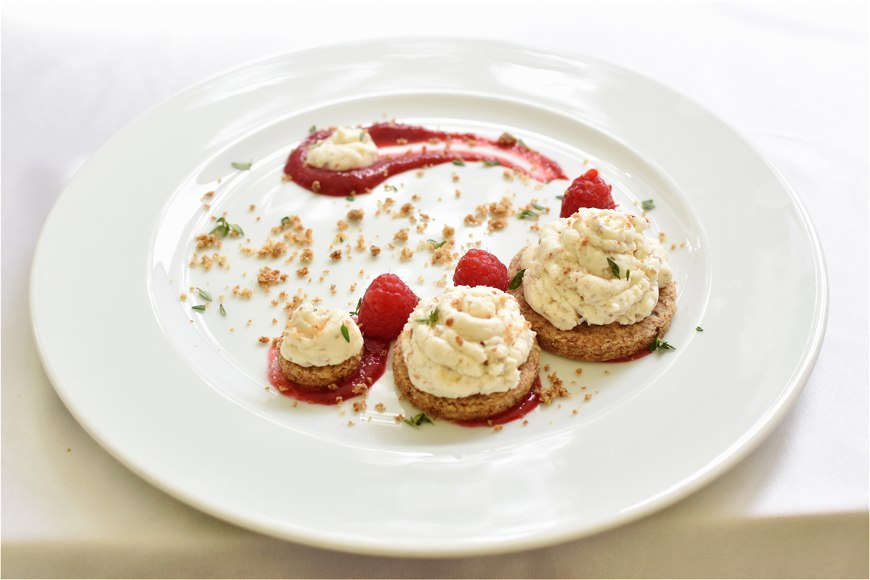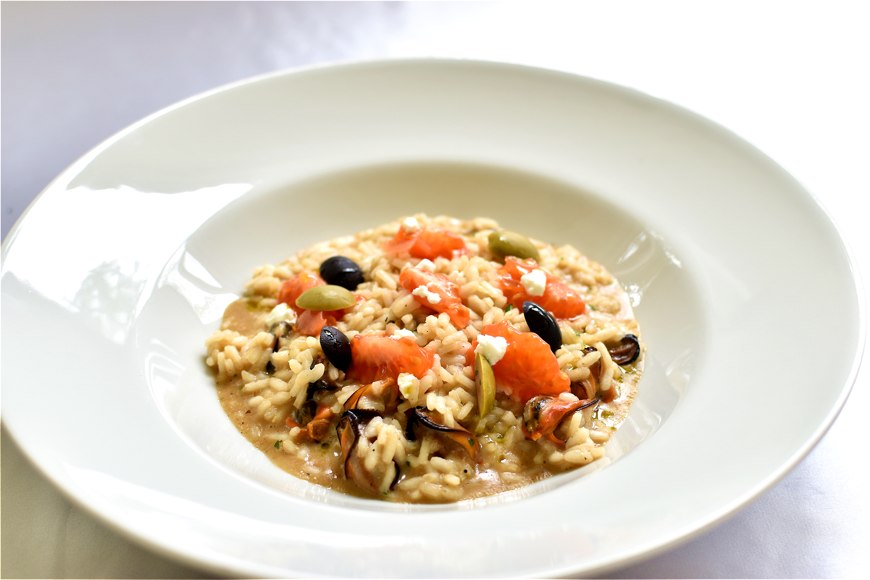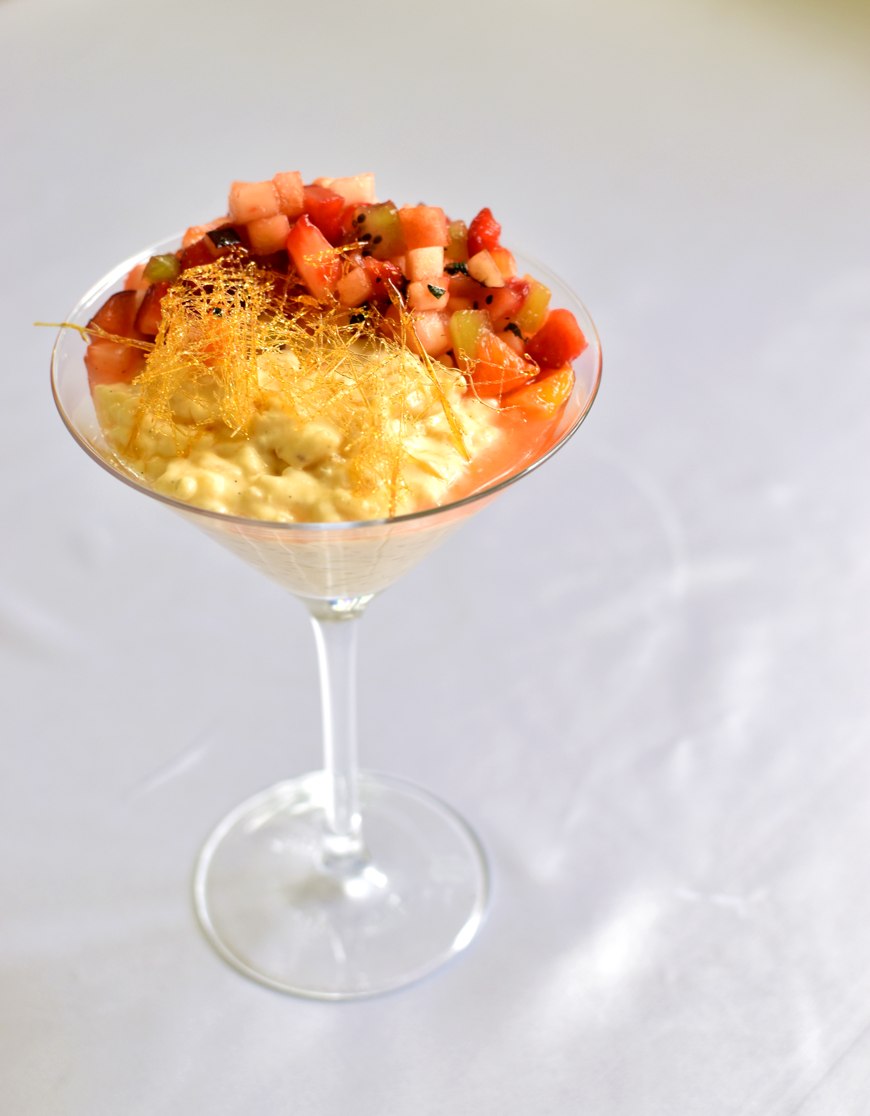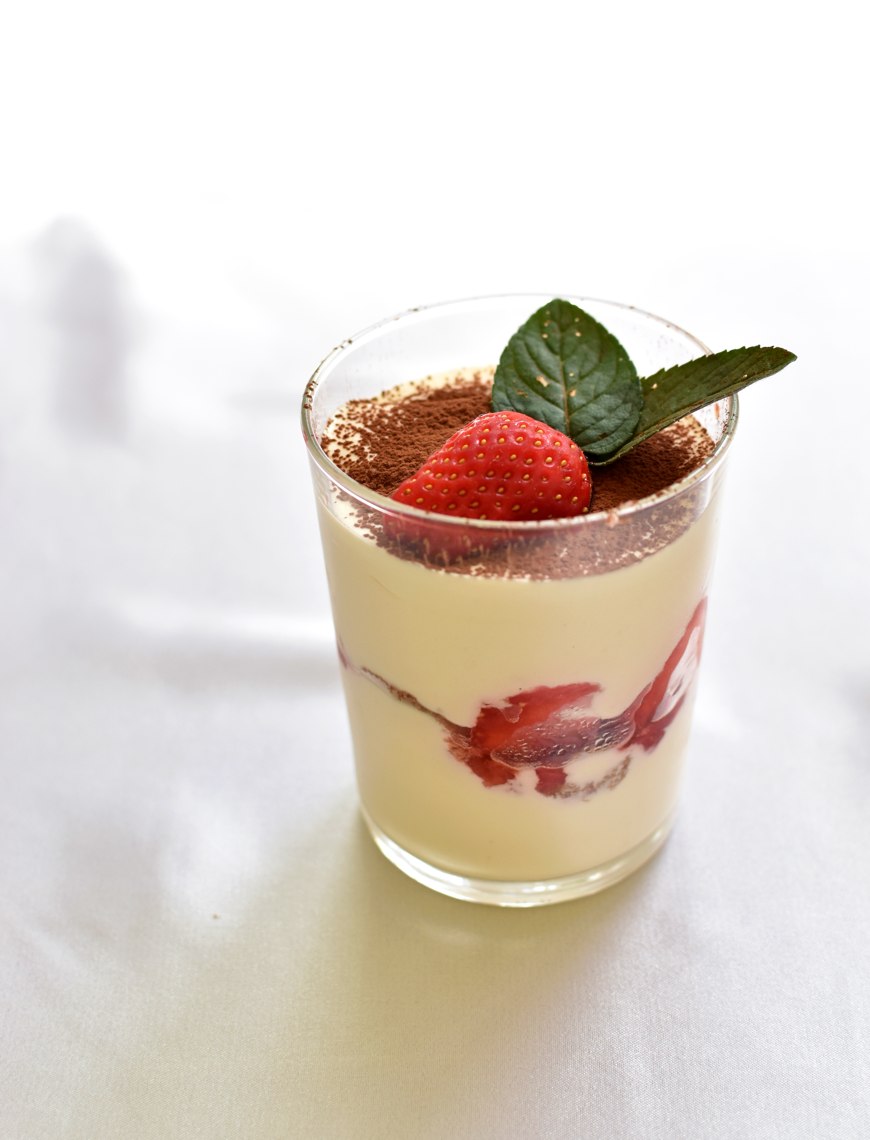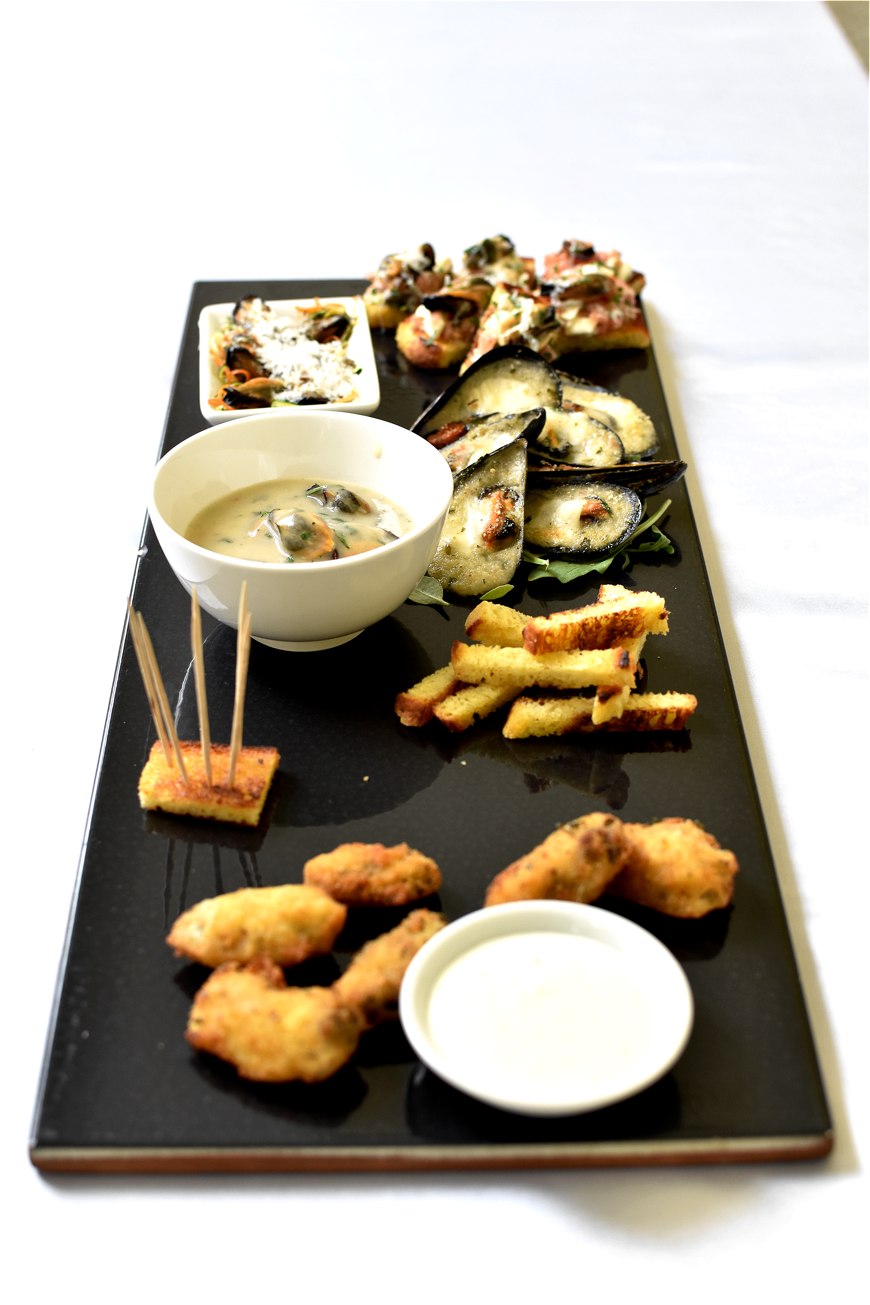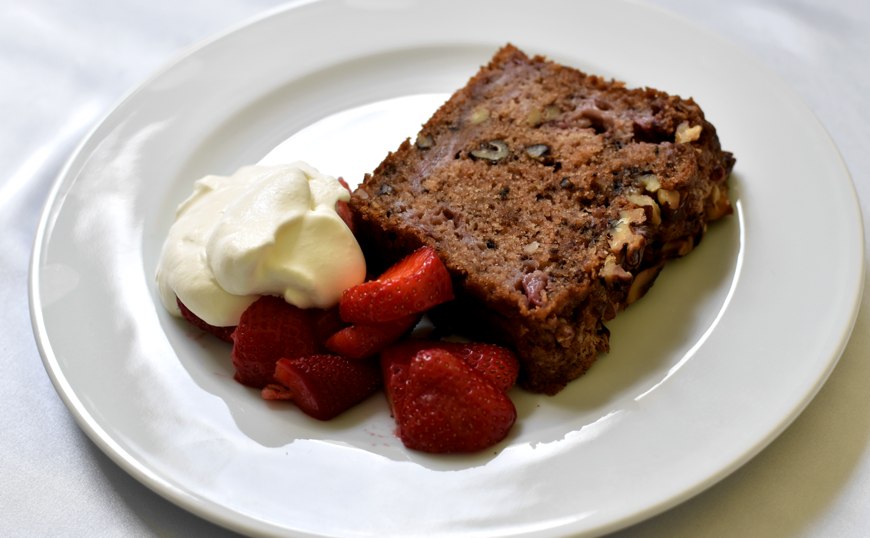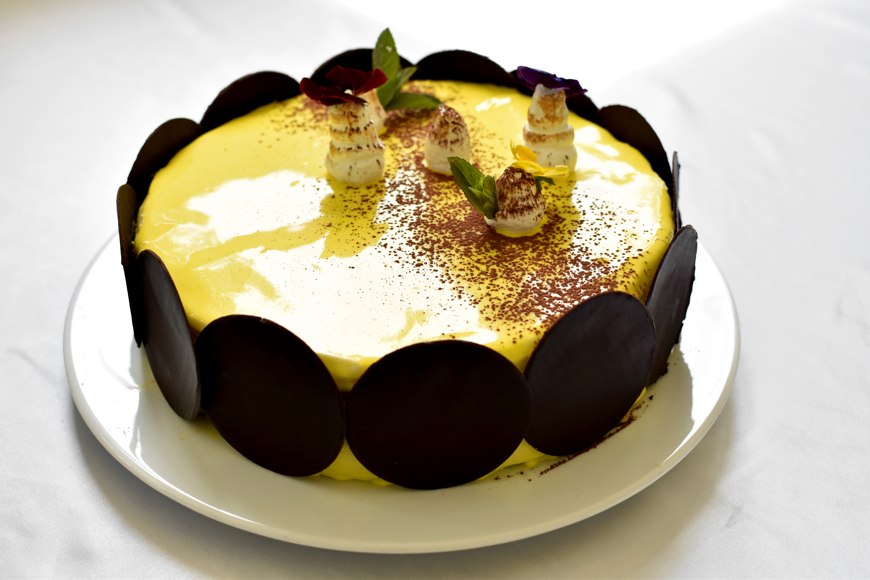 By: Katarina Burić